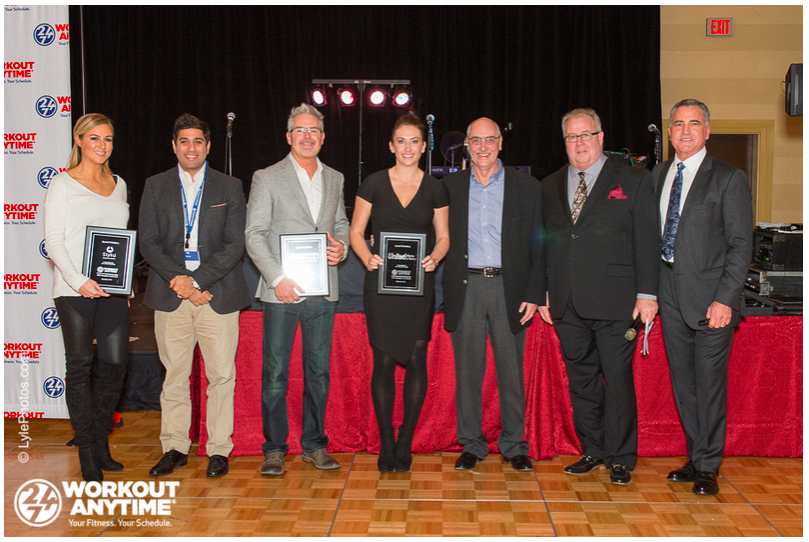 Pictured Above: Alicia Lewis & Raj Sareen of Styku receive Vendor of the Year award
Styku headed to Atlanta this December to meet with Workout Anytime (WOAT) franchisees from across the U.S. The conference aims to connect key vendors with fitness professionals to ensure that WOAT sees the most cutting edge products currently on the market. "Workout Anytime was Styku's first big partnership and we were beyond excited to attend the conference in Stone Mountain and meet the Franchisee owners," says Alicia Lewis of the Styku sales team (pictured above). "From Jenga at the opening reception, early morning workout with MX4, to the success stories clubs are having using our technology, I could not have asked for a better event. The leadership of this organization is stellar and we are honored to be a preferred partner."
Styku also had great success at the WOAT awards ceremony. In addition to receiving its own star vendors award, Styku saw 80% of the franchisee awards go to Styku customers.
For helpful fitness insights and more information on the work that WOAT is doing visit Workout Anytime's blog here