Keep your customers engaged, motivated, and happy with your services by always monitoring their progress. The best way to ensure they feel as if they're a valued customer is to make sure they're treated like one.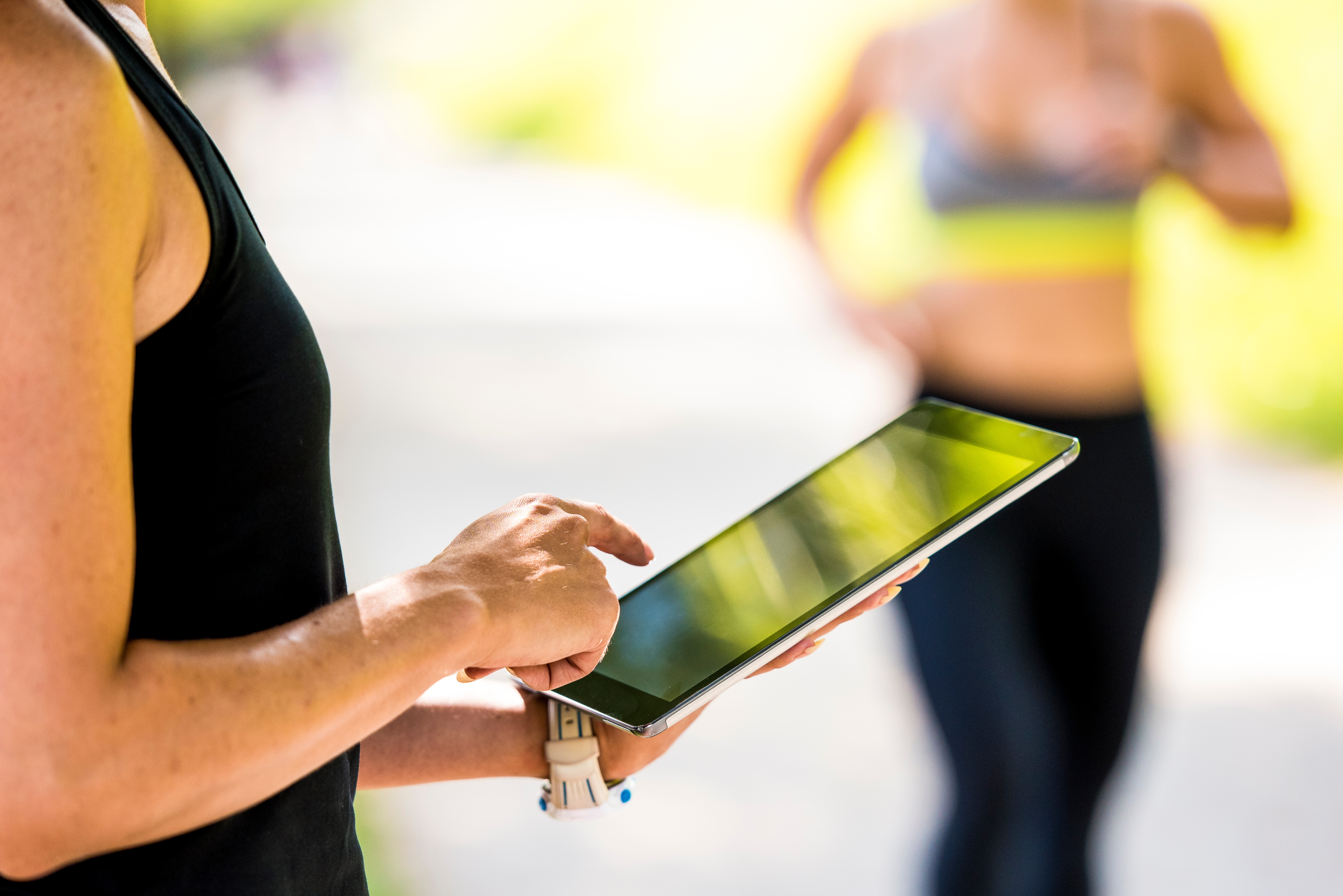 Your personal trainers have the skills to make major improvements in the gym, but are you sure they're monitoring the progress of each client so they know exactly what improvements they've made? After the hard work has been accomplished, track your clients' fitness progress with these easy recommendations.
Start by having a meaningful conversation
In every interaction, treat the client with your full attention and ask the right questions. In order to engage them every day, you're going to want to find out how they're feeling. Gauge their sleep patterns, how sore they are from the last session, and what they think they need to improve on the most. Their progress is only so much physical – it's also about their mental state as they come and go from your sessions. This is something a bit trickier to track, but can be easily managed with healthy conversation daily. In some instances, a weekly conversation may work just fine, too.
Having a discussion before you begin your training session will make sure the client is able to give the workout or training period their all. Even before you bring out measurements or prior 3D body scans, you need to see what the client is liking and disliking about any changes they're seeing in their body. You also need to check in with any injuries or exhaustion levels so progress doesn't fall.
To gain the trust of clients, it's just as important to give them a training session that will leave them motivated as it is just to simply check in with their mental health. There's no point in driving them to the point of physical and mental exhaustion if they don't stick with your program.
Educate along the way
Measuring your clients' progress in your fitness center can be improved by simply teaching them as they train with you.
Treat the opportunity to share tips and fitness tricks with your clients like a lesson. Ask them questions while they're working out and in return, see how much they're able to absorb from lessons with you. It's important they understand the why of the work they're putting in. The better they grasp the reasoning behind your training sessions, the more likely they'll continue their fitness journey with you. They'll value the opportunity to learn something from you because you offer them a skill they value, and don't necessarily know themselves.
Spend time before, after, and during your training sessions to explain simple yet meaningful parts of the routine. Some examples may include quizzing them on the importance of keeping their knees unbuckled, or asking them what complementary muscle groups are engaged during a pushup. It keeps a customer captivated, curious, and reassures them that you're truly a master of your craft.
Make 3D measurement tracking a priority
Your number one priority of tracking measurements has to come from accuracy. As often as you find necessary, measure key pinpoints of your clients body as there is nothing more impactful than seeing inches gained or loss given their fitness goals. Want to make even more of an impact? Wow your clients with a measurement tracking software that gives them real insight to their body's shape.
Ditch the tape measures and calipers as the potential for human error is high. Handheld measurements also can't be analyzed on a larger scale – you simply have numbers that don't tell a client what's really happening. The last thing you would want to happen to your client is for them to think they are (or aren't) making major changes to their body because of your faulty measurements. This can essentially ruin the bond and trust you've worked so hard to maintain.
Investing in an impeccably accurate and speedy 3D body scanner will show your clients you are serious about getting them the results they want. They'll also enjoy the non-invasive, insightful information that comes with scanning.
Document through photography
3D measurement softwares allow for clients to see an exact outline of their body as they're used to seeing it, in 3D. They're also able to see how they've changed from their first session with your training staff. If you're not utilizing the power of visualization through fitness, you're missing out on a huge aspect of training.
In order for your members to see what they're doing right with their workouts, they have to see how its impacting them first and foremost. Make it a priority to utilize a tracking system that shows different stages of their fitness journey visually.
Keep out of the books
Stay organized with your clients and go paperless with your measurement tracking. Using a 3D body scanner software and app not only files away the documents you need to compare progres with each client, but sets fitness and body composition goals.
A scale or a tape measure can't properly communicate the progress your clients wish to see by investing in you and your fitness center. Don't let your members become disengaged by utilizing ancient methods of progress tracking – find a 3D fitness tracking software that will show them they're making huge improvements ever since they stepped through your door.