Gym management software is essential if you want to manage your facility, schedules, and memberships professionally.
The latest gym software is designed to make all of the tasks and organizational aspects of running your gym a breeze. This means you'll have more time to concentrate on your members' needs and requirements.
The best software options out there will be adaptable to work with other fitness-focused businesses. These can include running clubs, rowing clubs, swimming centers, dance studios, and so much more!
So here's a fresh and updated take on which gym management software programs really stand out in 2021.
What to Look for in Gym Software?
If you're searching for real-deal fitness club management software to start your own gym or update one, it must fulfill a few criteria to qualify. And just so you know, all the software featured in this article fits within the following criteria:
Enables you to record and collect payments from members
Allows you to manage your facilities and schedule
Stores data about memberships for your club
Furthermore, it's desirable that the best software out there should allow for third-party integration, such as with 3D body scanning. Plus, it would be great if it could be adapted for multiple fitness-orientated industries.
Now, we'll start at number 20 and work our way down to the number one spot with our best software choices.

20. Wodify Core
Let's first check out Wodify Core, which utilizes cutting-edge software to give you a comprehensive way of managing your gym or fitness club.
It works by streamlining all the standard processes that you need to carry out when running a club. Plus, it even includes an app for members to sign into class with and log workouts.
As well members can actually interact with each other by being able to like and comment on each other's performances!

19. Glofox
Glofox is a time-saver for gym and fitness club owners. It helps you manage your gym more fluidly by automating different processes. It can automate your class scheduling, reporting, billing, marketing, and membership management.
It's also coupled with another software that makes sure that your members can book and pay for things online.
One of the best aspects of this software is it's designed to promote membership retention through various methods.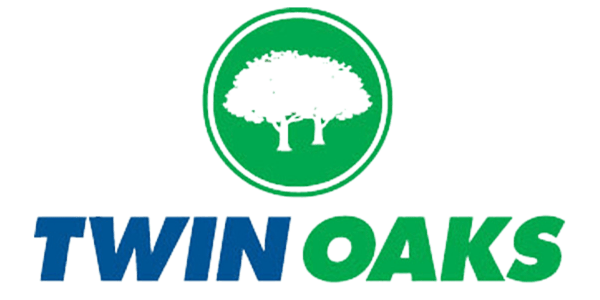 18. TWIN OAKS
Twin Oaks offers various software solutions to work for your gym, fitness club, or wellness business.
They have cloud software that deals with online bookings, client editing, and business reports. Then they have desktop software that handles front desk check-ins, file maintenance, and accounts receivable.
Recently, they have introduced their Twin Oaks Advantage Member App. This app allows members to have a more immersive and inclusive experience.

17. Perfect Gym
Here is software that offers you an all-in-one solution for managing gym memberships. Plus, it's designed to scale up from small gyms right through to large health and wellness enterprises.
There's also an option to give your members complete control in a self-service style software that they can use.
We also appreciate how well they have managed to make their software integrate with your current website. So you will only need to make minimal changes to incorporate the Perfect Gym software into your business.
Ultimately, you have a simple, easy-to-use, and effective gym management software here. With Perfect Gym at your disposal, you could be on your way to making a gym of the future.

16. ClubReady
ClubReady caters to full-suite wellness and studio fitness clubs with the tools they need to build for their future.
They arm you with the capabilities to grow your membership with tools such as lead tracking and automation. Plus, they help you focus on the core of your business by enabling you to connect your club's main activities in one place.
Then, once you have new members knocking at your door, they have strategies in place to help you retain them. The end goal is to help you build a robust health or fitness business with a solid and dedicated membership.
Our favorite part, though, is that they offer very specific solutions for different studio types. For example, you can have software dedicated to pilates, rowing, kickboxing, cycling, martial arts, and more.

15. MindBody
MindBody is referred to as a software-as-a-service company, and they're California-based. They offer cloud-based solutions for businesses in the wellness, health, and fitness industries.
It's tailored towards small business owners that want to focus more on their customers. It does this by providing software that helps you reach out to club members in a way where wellness is promoted at its core.
If your business leans towards the philosophical side of wellness, then MindBody is worth checking out.
Also, we'd like to mention that if you are looking to re-launch or launch your fitness enterprise, here are some helpful tips regarding the pandemic.

14. Jonas Fitness
Jonas Fitness takes a lot of pride in its software's capabilities. They say that you'll have a front desk that works for you intuitively while the back office will be robust.
Some of their other highlights include a fully integrated billing processing engine and a PCI-compliant software and payment solution. Additionally, they endeavor to provide excellent customer service all year round, 24 hours a day software support. Plus, you get your own dedicated billing services rep, and there's a member service call center too.
And since they are a division of Jonas Software, one of the best selling points has to be stability and reliability with this gym management software.

13. MotionSoft
MotionSoft gives you a gym management software bundle with 28 software applications included.
It might sound a lot to deal with, but they've done all the hard work to ensure that the applications work together to make your health club or gym run smoothly.
It was founded in 2004, and it states on its website that they currently serve 2681 clubs and support over 8 million members in these clubs. They also claim to manage over three billion-plus dollars in assets, so they must be doing something right!

12. ClubOS
ClubOS is a system focused on helping you grow your gym or other fitness-orientated clubs. It features a user-friendly tool that streamlines all the critical processes in your establishment.
Once it's up and running, you'll be able to automate communication, have the ability to increase membership sales with better sales engagement, and carry out in-depth reports. Other key features include email marketing, lead acquisition, scheduling, and even text messaging to members.
And we have to say, if Justin Baily from Gold's Gym uses this system, it's worth some consideration.

11. ABC Financial (Now ABC Fitness Solutions)
ABC Financial is now ABC Fitness Solutions. It offers you a fully comprehensive club management platform for any type of fitness club or gym.
They have almost 16,000 clubs sign up on their system and claim over 150,000 fitness pros use their services.
We appreciate how they take a holistic approach to club management, which lets you control every part of your fitness enterprise. You can deal with programming and billing, memberships, employees, and sales, all powered by this one gym management system.
With all these things sorted, you could focus on innovative new ventures for your business, such as medical aesthetics and body contouring.
Plus, you can fortify member engagement with what they call a Total Fitness Experience. This is where members can stay connected inside and outside your club through mobile devices.

10. EZFacility Club Management
EZFacility Club Management offers a full health club and gym management solution. Whether you're dealing with payroll, managing trainers, registering members, or scheduling sessions, there's an abundance of resources to use.
We also think their MemberMe mobile is a great little tool that lets you allow members to visit your club online and interact in certain ways. It also boasts impressive security, which is becoming ever more critical from 2021 onward.
So all-in-all, here we have a great all-in-one software for running a fitness club which you can try out quickly and then sign up with little hassle if you like what you see.

9. Virtuagym
Virtuagym has been added into the mix due to its ability to take care of your gym management. But it also focuses on the health and wellness side of things.
What do we mean? Well, it can be used very easily by physiotherapists and personal trainers, as much as organizations such as health clubs. For example, you can construct nutritional plans, but all the health-focused aspects are attached to a powerful core membership management app.
Ultimately, we love the idea that management and employees within the fitness industry can harness the powers of this very versatile software.
It's also pretty cool that they are cloud-based and available in several languages.

8. zingfit
Here is a platform that lends itself more towards the boutique fitness realm and emphasizing branding in the digital arena.
They also focus on helping you to build a client and growth-orientated business with various tools you can play with. Whether it's e-commerce, marketing, payments, or managing your studio, zingfit works for the industry's unique players to help them shine.
It won't fit everyone, but we think zingfit is well worth checking out and testing to see if it suits your mindset about running a fitness-related studio.

7. Zen Planner
Zen Planner is all about member management for an array of fitness clubs and studios. When you're running a fitness club and require software that feels clean-cut and smooth to operate, Zen Planner might do you justice.
Plus, to get started, you receive one-to-one coaching sessions to develop an understanding of the program's full capabilities.
Also, they offer a free demo to check out by scheduling an appointment with one of their software guys. Lastly, if you require top-notch customer support, this platform has a solid reputation for being easily reached by email, chat, or phone with your queries and questions.

6. Exercise.com
Exercise.com is a powerful player in the fitness software market, and they offer excellent business management software for running a fitness club and gym management.
They've been in the business of providing such software since 2010, and they've proliferated the market steadily with their custom-branded apps. And since they have such an abundance of various apps that can work in unison, you get the best of both worlds in terms of precision and consistency.
Ultimately, with Exercise.com's all-in-one software based on their many apps, you can gain a unified and user-friendly experience from a reputable fitness brand.

5. WellnessLiving
Here is an all-in-one software package that boasts a sophisticated scheduling system for both classes and appointments.
You also benefit from payroll, merchant processing, email marketing, and a rewards program that you can set up. Yet we think the real draw to this package is that the entry-level price is a very fair $39 per month.
With this sort of pricing, we think this is the best software for running a fitness club that is established to a mid-level with growth potential. And we love that they have absolutely no expensive add-ons that you can get bombarded with on other less fluid platforms.

4. Pike13
Pike13 is a serious bit of kit that can serve a large variety of member-based organizations and clubs.
One cool feature is that you can have a kiosk check-in point where people check in through staff members' mobile devices with their staff app version. It is also designed to simplify and streamline all your administration needs, such as billing, payroll, merchant processing, and reporting.
Furthermore, Pike13 has some beneficial partnerships under their belt, which let you collect electronic signatures, conduct email marketing, and even do such things as skills tracking.
Its monthly cost is $129, which you will be billed annually for, and there is a pro package that doesn't cost too much more at $179 per month.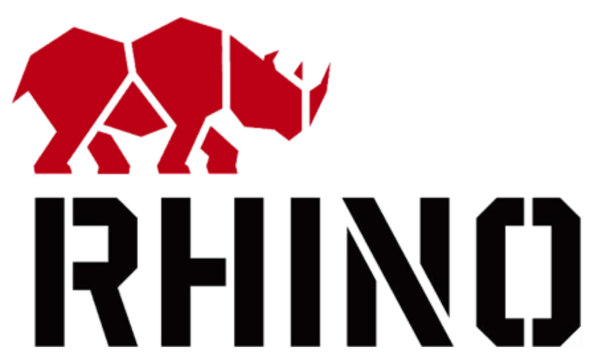 3. RhinoFit
As an entry-level gym management software, RhinoFit fits the bill in many aspects. It's super easy to use and works powerfully for various types of gyms and boot camps.
What's more, with a one-off payment of $149, you gain unlimited standard features but also a 24-hour door access control unit to use in your establishment.
If you're a small operation with under 20 members, you can actually have the software for free. Then there's the standard tier which is $57 and offers you unlimited standard features — minus the door access part.

2. Amilia
This almost hit our top spot, and the reason is that it offers an all-in-one package for fitness-orientated businesses that have members.
Amilia looks to be much more than just software, as it works to increase your members' engagement in all the programs you offer or newly launch.
It's cloud-based and offers innovative ways in which new members register, how you can manage your memberships, and you can even sell merchandise with them super-easily on your website.
The entry-level price is free for Amelia — so it's worth checking out the basics to see if they could suit you.

1. PushPress
Founded back in 2012, PushPress has come leaps and bounds in providing an incredibly simple, user-friendly platform when running a fitness club.
You can do things like tracking attendance, managing your leads, keeping good member relations, managing classes, and a whole lot more. And, all this power is literally in the palm of your hand in one gym software package.
Possibly one of the reasons why this software appeals to gym owners now so much is because the developers actually decided to open their own gym! This way, they could design fixes to real problems they came across when trying to run their gym effectively.
And one of the best parts is that PushPress can be paired up with third-party software so that you, as a gym owner, can truly build a system that works bespoke for your needs.
Their starter plan is free for smaller gyms, which seems a steal for what you receive in return! Plus, they are reported to have customer support that really knows what they're talking about.
The Top Gym Management Software in 2021
We've now run through our 20 best choice gym management software for 2021. We also tried to ensure a nice balance for entry-level operators right through large-scale fitness clubs.
Most of the software we've looked at is designed to scale up your operations and promote continual growth and increasing revenues. But, it's important to know if you are going to start with a particular software; it may be tricky to switch over time if you want other features and performance from it.
Anyhow, thanks for checking this one out — please feel free to read more of our fitness and gym-related blog articles.