Are you a fitness center owner looking for a great new service you can offer your members?
Don't worry if you don't know what is a 3D body scanner is. We've got you covered. So, keep reading to learn all about this amazing technology and how it can help you grow your business today.
What Is a 3D Body Scanner?
This amazing piece of technology will actually scan your entire body in a 360-degree view. It will then use these scans to create a complete 3D image of you so that you can get a complete picture of your body type.
This growing trend of using body scanners is taking over different industries across the market. And fitness business owners are seeing great results by offering these scans as a service. Not only will you get an image avatar such as in a video game, but you can also see your exact measurements and metrics such as body fat percentage and lean muscle mass.
Gone are the days of solely relying on a number from an antiquated weight scale. Your clients know that they're more than a number and that scale isn't a true representation of their body type. Now, you can offer a better way to show your clients a true representation of their body and its composition.
If this sounds like something your clients could benefit from then you should consider investing in a 3D scanner. Now, your personal trainers can show your customers how they can create custom-tailored fitness plans to give them the body they've always wanted.
Sometimes your clients can get frustrated when they don't see immediate results from their exercise plans. Now, you can show them exactly the progress their making on a much more minute scale. As you can see this can not only help your customers reach their goals but will help you reach yours as you grow your business.
Benefits of a 3D Body Scanner
There are several benefits of having and investing in a biometric scanner. Some of the top pros of a 3D body scanner for your fitness center include:
clients can see real-time images of their body
clients can see their fat percentages go down even if the scale doesn't
more accurate than pinching your client's skin with a caliper
more convenient than underwater body fat measurements
less personal than physically putting the measuring tape around your clients' waist and chest
provides better visualizations for your clients than raw numbers
The advantages of offering a 3D body scanner for your clients will give you an edge over others using the traditional measurements. Your clients will appreciate that your business is staying on the cutting edge of technology to give them a better experience.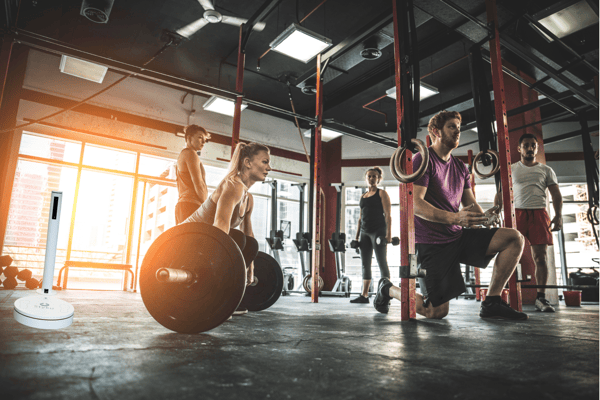 How a 3D Scanner Can Help You Grow Your Business
When it comes to measuring body composition, you can offer a better experience for your customers. These scans offer a fast and accurate view of your client's body and composition so you can create a custom plan for their fitness goals. When your clients can see true progress towards their goals they will be more inclined and motivated to keep coming back to your gym or fitness center.
As a business owner, you want to offer the best experience for your clients and customers. Many gym owners are seeing their revenues shift from focusing on membership sales to relying more on secondary sales and services. And you can better incentivize your services by offering your customers technology they probably won't be able to get anywhere else.
Additionally, you can set up an internal challenge amongst your current members to use your new body scanner to reach their goals. Encourage your clients to sign up for the challenge and check in regularly for their scans. Watch as this challenge coupled with your new technology increases engagement around your gym and encourages your customers to reach for their goals together.
You can offer also free scans to everyone who signs up for your personal training services. Or you can price your scans as an ala carte service that clients can pay for each time they utilize the 3D body scanner. Either way, you're sure to see your business grow and revenue increase by offering this great new service for your clients.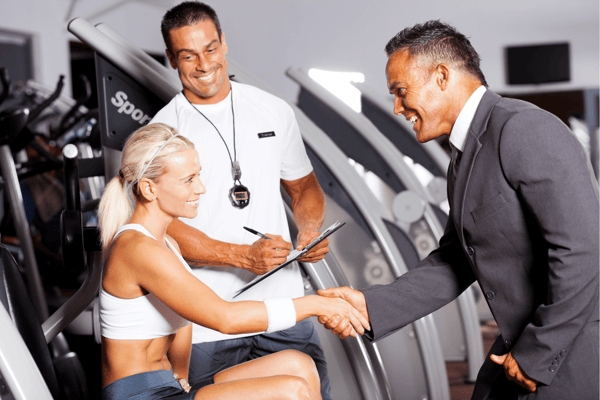 How It Can Increase Client Retention Immediately
It can be hard to keep clients returning for your services. Life gets busy and private personal training sessions can become spendy. However, when you can show your clients scientific proof of how much your services are helping their health and fitness, then you're sure to see your client retention increase.
Send your clients a quick text whenever it's been longer than a certain time frame since they last came in for their body scan. Encourage them to get a scan by including it as a free or discounted service if they sign up for a class or private session.
You can use this cutting-edge technology to differentiate yourself from your competitors. Our body scanners allow you to leverage your client's exact measurements to better set fitness goals for your clients and then show them how their hard work is paying off through repeated measurements.
You've spent your entire fitness career convincing your clients to stop paying so much attention to their scale. You tried to explain again and again that muscle weighs more than fat and that everyone's metabolism is different. Now you can show your clients scientific and visual evidence that they are indeed true.
Your clients will be able to see their progress in real-time and will be motivated to continue to return to your gym or fitness center. Whether you are a gym owner or a solo-practice personal trainer, you can grow your business and increase your client retention by offering 3D body scans to your clients.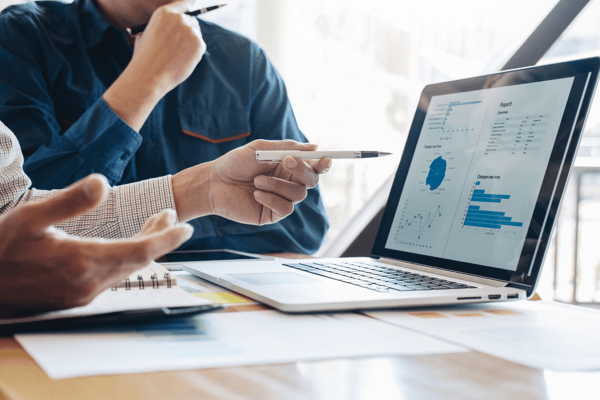 Using Body Scans in Your Marketing Strategy
If you're wondering how your new body scanner can improve your marketing strategy then we've got a few ideas for you. Growing your business can be difficult. But with the right marketing strategy, you can grow your business and watch your revenue soar.
You can have an app created for your gym so your customers can feel more connected with your services. When they see how you and your gym are helping them reach their goals, they're sure to share it with their friends. But don't wait and see if they do share it, encourage your current customers to share their scan results on social media and tag your business.
As you grow your own social media profiles, showcase members who've used your body scan services to reach their fitness goals. These case studies are a great way to market and grow your business. Potential clients and future members will see themselves in your showcase profiles and feel empowered to tackle their own fitness goals.
Additionally, you can include scheduling software on your website and app so that customers can see when they can book their personal consultations with you and get their next body scan. You are sure to find that you will be booked out with eager new clients ready to find out their body type and see their virtual image with your new technology. This can be a fantastic way to grow your business and market your services online through this new service.
So, if you haven't updated your marketing strategy lately, then it's time to do so. You can update your next campaign to include and highlight your new body scanning technology. Your clients are sure to be amazed that you're keeping up with the trends and offering them this personalized and high-tech service at your gym.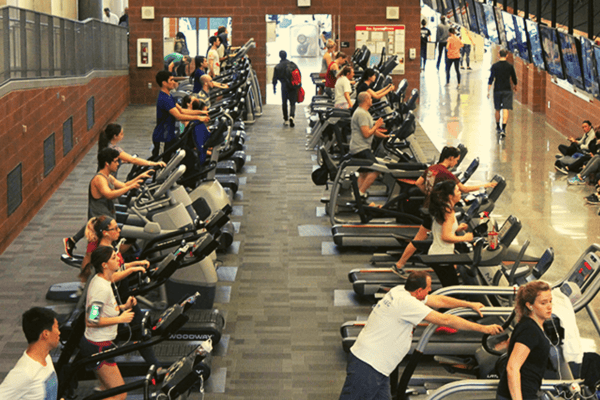 Grow Your Fitness Business With Body Scans Today
So, stop wondering what is a 3D body scanner. Now you have the facts to use this helpful tool to grow your business and also to keep your new clients through increased retention efforts. The benefits are clear that a 3D body scanner is a great tool for fitness centers and professionals alike.
From professional athletes to weekend warriors, fitness enthusiasts from all walks of life are sure to benefit from this new body scanner technology. So, if you're ready to offer this amazing new service to your customers, then reach out to us today. We help gym and fitness center owners everywhere to bring this technology to their customers in order to help them reach their fitness goals.