Did you know that, according to IBISWorld, the size of the fitness clubs, health, and gym market in the US in 2021 is $37 billion? This market has grown a huge amount this year, by 7.2%, which goes to show how much money there is in this industry.
If you run a gym or fitness, then you know there's a lot of money in your industry. However, you also know that you need to stand out from competitors if you want to get business. Not knowing is stressful.
Fortunately, with 3D body scanning, you can demonstrate to your gym members that it's better to sign up for your gym or fitness center than anyone else's.
In this article, we'll review the advantages of this 3D technology, so you can understand if it's the right investment for your gym.
Finally, you can get more customers and make more money. Read on to learn more.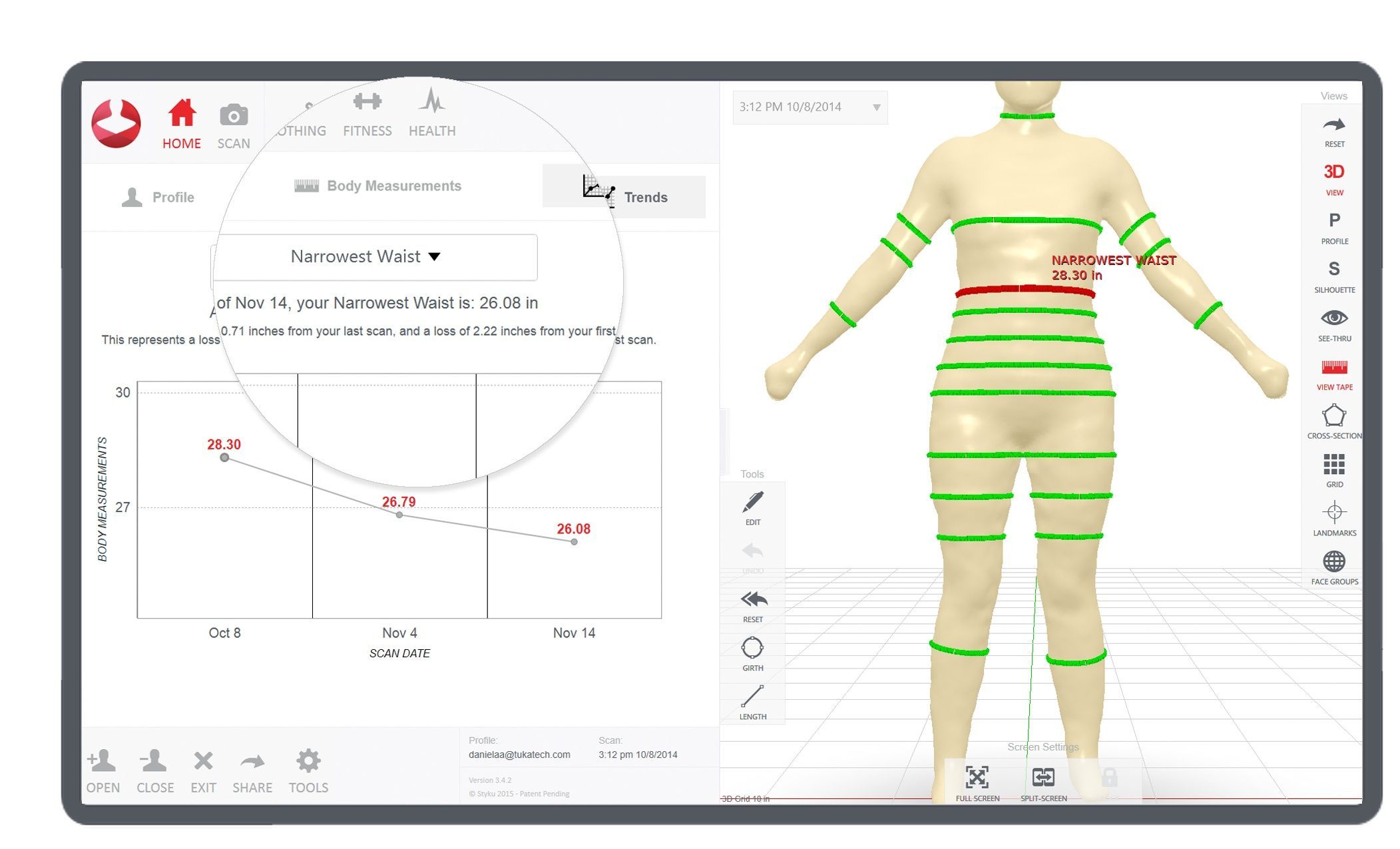 What Is 3D Body Scanning?
To understand whether 3D body scanning software is the right investment for your gym or fitness center, you first need to understand what it is and how it works. Basically, 3D body scanning is an alternative to a BIA analysis.
Even though BIA analyses are used by many gym and fitness centers owners, they're limited because they only focus on body water, body fat, and muscle mass.
When you use a 3D body scanner, it creates a 3D human body scan of the person who has been scanned. This occurs in only a few seconds. The person who sees it can see their body as it truly looks (instead of in the mirror).
Additionally, they'll get information about the biometrics of each body part.
This is useful for clients because they can focus on a specific area. For example, if they want to lose weight in their thighs, they can get specific analyses of this area over time to see how they're doing.
Clients will also get a progress report with a fit 3D body scan, including subcutaneous fat measurements, body fat measurements, and circumference measurements of body cross-sections.
The information provided by a human body scan is 99% accurate, providing both information about the body and a way for clients to see themselves anew to decide what they want their fitness goals to be.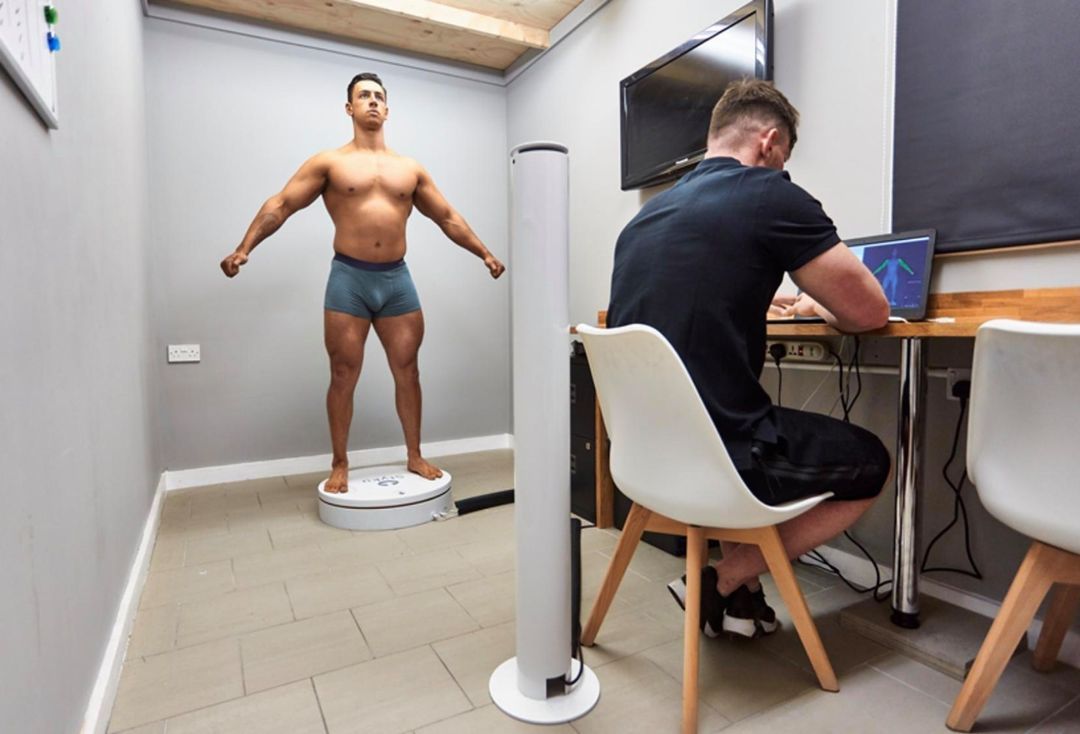 The Advantages of 3D Body Scanning
As a gym or fitness center owner, there are many advantages to investing in a 3D body scanner. These include increasing your business's ROI, increasing your sales, providing a means of client engagement, and more.
Increasing Your Business's ROI
Return on investment (ROI), according to Investopedia, is a measurement that analyzes the performance of an investment to understand its profitability or efficiency. Many businesses use this metric to decide whether it's worth buying different solutions or products.
The idea behind ROI is that you're comparing how much you would get in return after an investment to the cost of the investment in the first place.
Calculating the ROI of investment is pretty simple. First, you subtract the cost of the investment from the benefit or return of the investment. Then, you divide this by the cost.
When you invest in 3D body scanning software and a 3D body scanning booth, it might seem like a big upfront cost. However, because of how much money you'll get back from having it, you get a high ROI.
If you've ever invested in an expensive piece of equipment for your gym, you know what we're talking about. Having a large number of treadmills, a popular machine, pays off fast.
The same goes for a 3D body scanning machine. As we go through the rest of these advantages, you'll see why.
Increasing Your Sales
When you have 3D body scanning available at your gym or fitness center, you increase your sales. First of all, more people will be interest in getting a monthly or yearly membership to your gym. After all, this is high-end technology.
It will set your gym apart from other gyms in your area and show that you care about providing your customers with every device they need to stay fit and reach their fitness goals.
Additionally, you can charge for the use of the 3D body scanning machine.
You can make this part of a specific subscription, part of a set of tests customers can pay for before setting their fitness goals, or something you charge for on its own.
Either way, you'll see your sales increase as customers get excited about using this new software.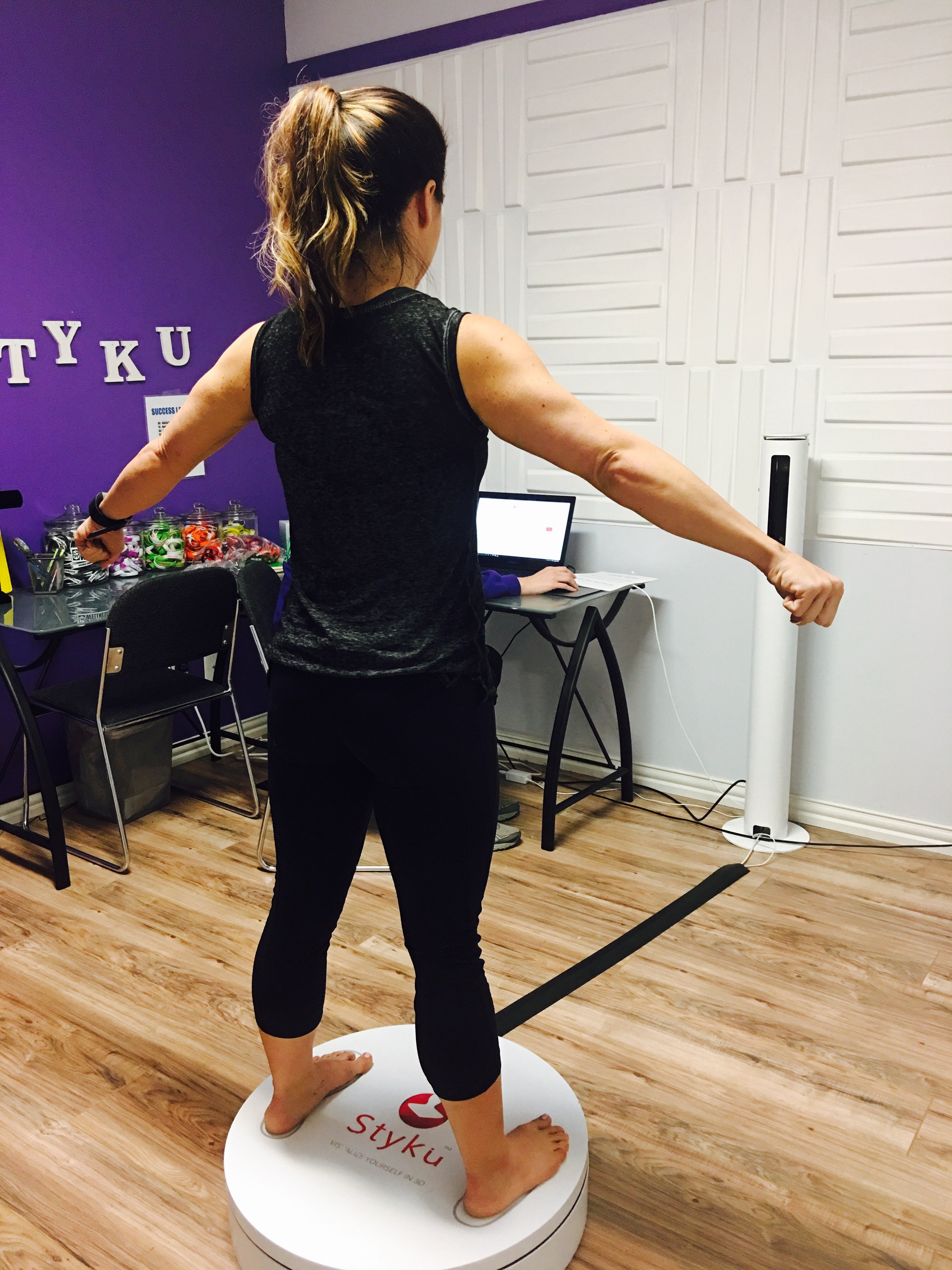 A Means of Client Engagement
When it comes to fitness, many clients want to have engagement when they're working on reaching their fitness goals. Whether this is working with a personal trainer, using an app to keep track of milestones, or having a workout created for them, engagement is big.
Here are the different ways that using 3D body scanning heightens your client engagement with your gym.
Big Picture Goal-Setting
By providing your clients with a 3D image of their body, the scanning technology makes it possible for them to make big picture goals about themselves. They won't have to use the mirror to make any decisions—instead, they'll have a better measurement.
This causes them to engage with your gym first before they make any big-picture goals about how they want to change their body overall.
Biometric Progress Reports
Another aspect of this 3D scanning technology is that it provides biometric progress reports. By receiving a report when they first use it, clients can assess different areas of their body and what they want to focus on.
As they progress, they're able to see how they improve. By going to the gym regularly to get workouts and learn more about their progress, they'll become more engaged with your gym.
This allows your clients to feel that they are engaging with your gym as not only a fitness center but also as an information center.
Body Composition Information
In addition to the 3D image and biometric progress reports, this 3D scanning technology will also provide clients with detailed body composition information. This includes body fat percentage and lean muscle versus fat mass.
By providing your clients with this 3D scanning information, they can set specific goals around how they want to change their bodies.
This will give them more control because of the information they have from the 3D scanning, making them feel more engaged.
Balance and Posture Information
This 3D scanning technology also provides clients with information about their balance and posture. This can be incredibly useful for people who have workplace injuries (such as laborers), training athletes, or people who need physical therapy.
By understanding where they are now in terms of balance and posture, they can check in later using the 3D scanning technology to see how their balance and posture improve.
This will empower them, making them more engaged with the services your gym or fitness provides. They'll be able to map out the steps toward recovery, ticking off milestones as they pass them.
Combines With Personal Trainer Services
If your clients choose to work with a personal trainer, they can combine this form of engagement with the scanning technology 3D body scanning provides. First, they'll look at their body and set big-picture goals.
Then, they'll meet with a personal trainer, who can explain to them how to reach these goals with specific sets of exercises.
Additionally, they can look together at the measurements of body and subcutaneous fat, as well as body cross-section circumference measurements, once the scanning has been completed.
This can allow the personal trainer to help your clients set smaller milestones focusing on specific body areas they want to improve.
Then, the clients can do exercises with the trainer, on their own, and at home. This will make them feel more engaged as they work with a personal trainer at your gym or fitness center.
Combines With Other Technology
This 3D scanning technology can also be combined with other technologies, empowering your clients. For example, you can make it possible for them to book these appointments, as well as other classes in your gym, all from their mobile phone.
By doing this, you'll give your clients the ability to engage with the planning of the sessions, putting them in control of their health schedule.
Combines With Additional Classes
Finally, you can combine specific types of outcomes that are provided by the 3D scanning technology with classes. For example, if there are people who have a certain hip-to-waist ratio, you can provide them with classes to improve this ratio.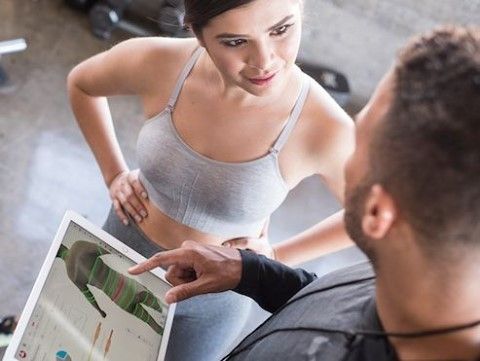 Need More Information?
Now that you've learned about the advantages of 3D body scanning for your gym or fitness center, you might be interested in implementing this 3D technology. Whether you think your clients will enjoy the 3D image of themselves or information, it seems like a good investment.
If this is the case for you, look no further than Styku as a place to buy this 3D scanning technology. To learn more about this scanning product, check it out now.