You can increase personal training revenue by creating a solid plan. Your plan should involve your entire staff. Furthermore, you should offer a variety of training options.
You can promote your training services by educating your gym members. With informative seminars and orientations, you can boost your personal training profits.
To learn more about who should sell personal training at your fitness center, keep reading.
The Challenges of Selling Personal Training
Fitness professionals are committed to helping those who are in desperate need of help. Today, more than ever, many individuals maintain a sedentary lifestyle.
However, there's something that fitness professionals need to understand. Selling fitness services is about more than making money. It helps them fulfill their desire to help others get in the best shape possible.
Many personal trainers aren't comfortable with sales. They don't want anything to do with the selling process.
All they want to do is help people get into shape. Nevertheless, you need to increase sales to stay in business.
Of course, there's nothing wrong with wanting to help people create the best version of themselves. However, as a gym owner, you must help your personal trainers understand that there's also nothing wrong with selling.
For this reason, it's important to help trainers understand that the money people spend on services helps to support their cause. By signing clients up for personal training, they're leading them on the path to a new body.
More importantly, they'll help their clients gain a new outlook on life. From this perspective, the services that personal trainers provide are invaluable.
As a gym owner, this point is what you have to drive home to your personal trainers. Personal trainers need to understand the value of what they offer in order to get behind the idea of selling.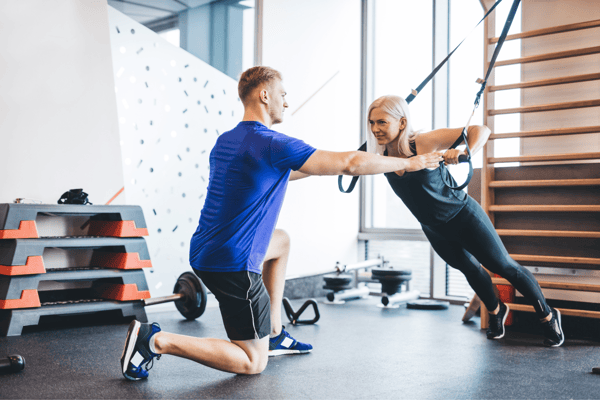 Personal Training Sales Is a Team Effort
Every member of your staff should participate in personal training sales. However, the sale is actually the last part of the process.
There are several things that need to happen before a client sets foot into your gym. The first thing that needs to happen is marketing.
You'll want to market your products to people who are a good fit for your gym. In this regard, it's important to define your niche clearly.
In other words, you'll need to create a perfect client avatar. As you develop marketing campaigns, you'll need to speak to that avatar directly.
By doing so, you'll polarize your audience. What this means is that people who are not a good fit for what you offer will move on. However, people who are a great fit for your offerings will take great interest in your marketing materials. More importantly, they'll want to do business with you.
It's important not to try to cater to everyone. This practice is a good way to end up catering to no one.
Without a defined audience, your marketing messages will come across as weak. For this reason, it's important to define your audience and speak to them directly.
Who Should Sell Personal Training?
Now that you have attracted membership to your gym, you want to consider who should sell personal training. In short, the answer is everyone.
All your staff members should take part in promoting personal training sales. Again, you need to convince personal trainers of the importance of selling their services. Also, whether it's front desk personnel or membership consultants, you need to train them to do more than point to your personal training studio.
Here, it's vital to sell your entire staff on personal training sales. You'll need to create a personal training culture to accomplish this task. Making personal training a key part of the gym tour is a good place to start.
As your staff engages with gym members, train them to use assumptive closes. For example, a membership consultant might say to a new member, "Once you've finished your paperwork, I'll get you signed up with a personal trainer."
In this regard, it's difficult for people to buy things that they don't use. You can promote staff member buy-in and by having them sign up for personal training.
You might encourage staff members to sign up for personal training by offering them a discount on the service. Alternatively, you could have staff members pair up with trainers for limited but ongoing training.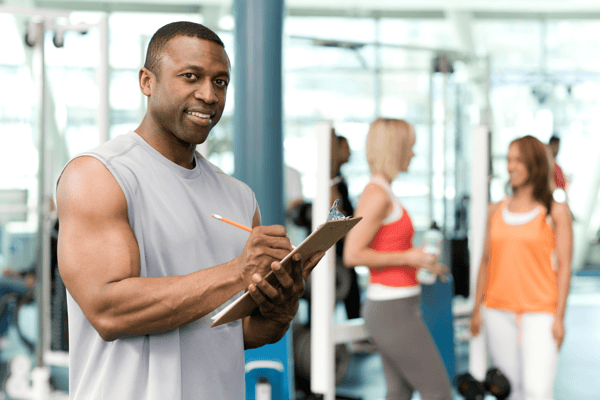 How to Sell Personal Training: Selling Personal Training Tips
The next step in selling personal training to clients is educating your members. Currently, you may only offer online services. If so, you can still sell personal training online by hosting online seminars.
For instance, you may bring in industry experts as speakers alongside your personal trainers during seminars. This kind of arrangement can also lead to referrals from those fitness experts.
As your staff engages current and potential members, they must learn to keep an eye out for clients' needs. In this case, a need is a void that a client wants to fill by hiring a personal trainer.
Your staff would listen for verbal clues to accomplish this task. Now, they can use those clues to build rapport. This sales method is a great, low-pressure way to persuade members to invest in personal training.
During the seminar, your staff should take note of guests' exercise history. They should also write down statements such as, "As much as I work out, nothing changes."
Later, your personal trainer can use this information. It will help place clients in the frame of mind that they had when they made the statement. Furthermore, this information will provide your personal trainers with what they need to close sales.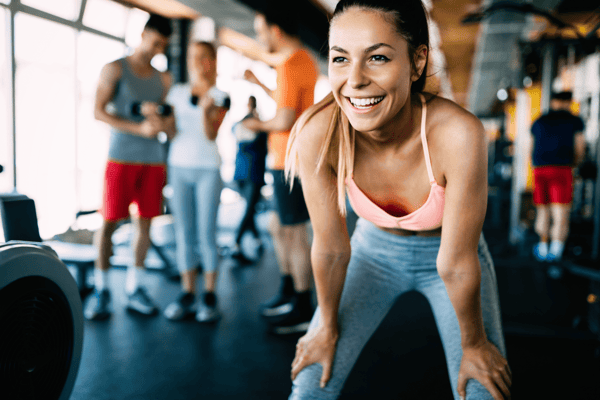 Sell More Personal Training With the Right Tactics
Ultimately, your personal trainers must show that they are the obvious choice to resolve members' pain points. In other words, your trainers must show members that their services are the best way for clients to meet their desired goals.
The best way to accomplish this task is by providing testimonials. Your staff should have one testimonial available for each of the most common sales objections that your members present.
Also, your trainers should show where past clients have tried other alternatives. Here, personal trainers need to show that these alternatives did not help clients to meet their fitness goals.
As your trainers engage with guests, they should ask qualifying questions. In sales language, this is sometimes called taking a customers' temperature. By asking qualifying questions, your trainers can make sure that they do not try to close a sale prematurely.
More importantly, trainers should present their services as an advisor. They want to position themselves as a trusted source of helpful information.
Nobody likes to "get sold." For this reason, it's important that your trainers never resort to aggressive selling tactics.
Finally, your staff and trainers should learn to identify potential obstacles and negative self-talk. When guests use this kind of language, your trainers or other staff will need to replace those thoughts with new, empowering beliefs.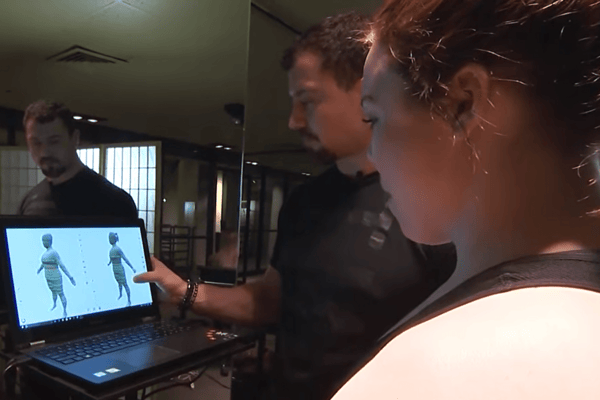 Offering Value-Added Services to Boost Sales
Ultimately, you want your members to develop a healthy body composition. Some people may come to your gym wanting to lose as much weight as possible. However, a low body fat percentage is also problematic.
Professional athletes tend to have a lower body fat percentage compared to most people. However, some fat is necessary for optimal health.
Female athletes should maintain a body fat percentage of 14% to 20%. Meanwhile, male athletes should maintain a body fat percentage of 6% to 13%.
Keeping your guests within this healthy percentage is a strong selling point for personal training. You can measure body fat percentage easily with a high-tech, 3D body scanner.
A 3D body scanner uses infrared sensors to generate accurate 3D models of your guests. The process is fast and easy.
During the scan, your customers will stand on a rotating platform. Meanwhile, infrared sensors will take a scan of their body.
This kind of advanced technology can empower you to provide a value-added service for your clients. More importantly, an investment in this technology is relatively cost-effective.
Your Partner in High-Tech Profits
Now you know more about who should sell personal training at your fitness center. What you need now is reasonably priced scanning equipment to provide your clients with the best service possible. That's exactly what you'll get with the Styku 3D Body Scanner.
The Styku 3D Body Scanner is the best body composition scanner on the market. Our body scanner is the new standard in health assessment. It offers a non-invasive method of automating the measurement process.
Furthermore, the Styku 3D Body Scanner is autonomous and private. What's more, it scans in only 35 seconds and takes only 40 seconds to process a full 3D body composition image. Resultantly, our scanner is the fastest offering on the market.
Contact Styku today at (323) 372-2628 or connect with us online to learn more about standardizing your assessment process, saving time, and offering a value-added service for your guests.