Did you know that in the United States, more than 60 million people are members of a gym? With so many gyms to choose from, it can be difficult for new potential customers to decide which one is right for them.
At first glance, gyms seem to be very similar. They all offer a place for people to exercise, and they all charge membership fees. However, there are many ways in which gyms can help distinguish themselves from the competition.
What Do Customers Look For In A Gym?
Convenience
When it comes to joining a gym, customers are looking for convenience. They want somewhere they can go close by and easy to get in and out of quickly.
Impressive First Impression
First impressions count. When a customer walks into your gym for the first time, they're looking to see what you have. And if that entrance isn't as impressive as they expect it to be, they could walk out and never come back.
Cleanliness and Appearance
If you want customers to join your gym, they need to be impressed by the cleanliness and appearance. The more inviting it looks, the more
Good Reviews
It goes without saying that having a positive online presence is important. Customers will be checking reviews before they sign up, so it's vital that you get good ones on sites such as Facebook and Google+.
Gym Marketing Ideas for Gym Owners
Every gym owner understands (or will discover) that their gym's success is dependent on its marketing strategy. Unfortunately, you may have the finest fitness facility in the world, but if no one knows about it, you won't be around for long. Here, we've compiled a big list of fitness marketing strategies so that you can choose and test new gym promotions and marketing strategies with ease.
1. Differentiate Yourself From Other Fitness Brands
First, make sure you're offering something different. Whether it's your equipment or the classes you offer, find a way to separate yourself from the rest of the pack. It can be as simple as good customer relationship management where you make sure to attend to all the needs of your customers, offering a free workout session for gold members, or even by simply responding to customer feedback to improve customer service.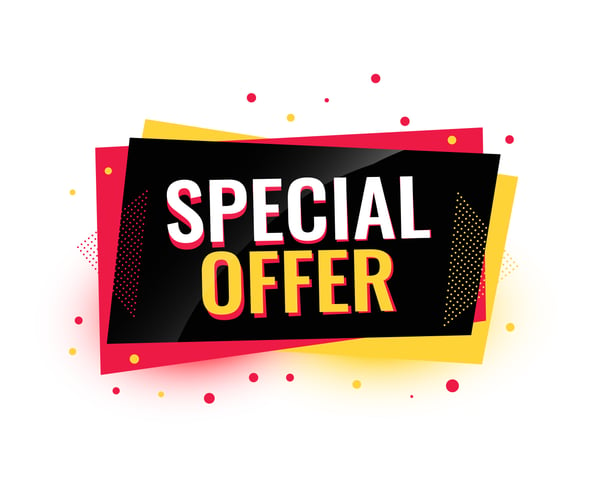 2. Offer Promotions On A Gym Membership
People are more likely to join if they're getting a discount on their membership fees, which means you'll have new members coming through your door. You can use a referral program to entice your current gym members to encourage their friends to join.
Other gym promotion ideas that you can try are "group buys" where people can sign up for a special discounted rate. This way, you can get more new gym members and gain a bit of extra revenue.
You could also try "no strings attached" offers to give free trials or discounts for the first month of membership. Here, you can tempt people into joining without any pressure or hassle on your part.
You need to test different promotions every now and then to know what works best with your market.
3. Open a "Google My Business" listing
Google My Business listings allow you to have a page on Google+ for your business. You can use this listing to provide information about your gyms, such as their business address and phone number, photos of your fitness center, video walkthroughs, opening times, and more. A Google Business page will help you get found by potential customers and help increase your rankings in local SEO.
It would also help if you could ask your current gym members to leave positive reviews on your Google My Business page. And lastly, make sure that all these details are accurate so that you don't mislead people and avoid getting flagged by other businesses.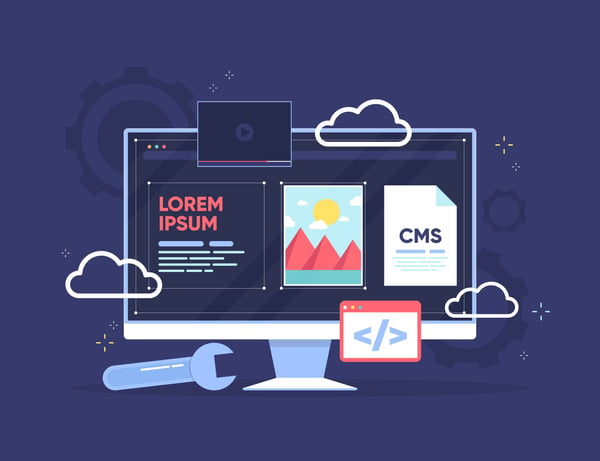 4. Create A Gym Website For Your Fitness Business
People are more likely to join a fitness club if they can see relevant information about the business online. Keep in mind that a website serves as your business page where customers can learn more about you, what you offer, and how they can join.
When building a gym website, consider not just the overall aesthetic of the page but as well as its user experience. Is it a user-friendly website? Are potential customers able to navigate through your page with ease? Are they able to see relevant information such as your gym schedule, any fitness classes that you offer, gym membership plans, or possible personal trainers that they can hire for curated personal training sessions? And of course, are they able to reach you with the contact information that you've provided?
These are factors that you need to consider as you build your website. After all, it's the first thing that your audience will look at when they're looking for a gym.
Furthermore, as you manage your website, make sure to track your stats with Google Analytics. Set up a Google Analytics account because this will tell you everything you need about your website traffic.
5. Optimize Your Page For Seo
One of the most important elements of a gym marketing plan is search engine optimization (SEO). SEO helps you get found by customers on local search engines.
There are several ways on how you can optimize your page for SEO.
For instance, don't use irrelevant keywords and spam your gym page with links.
Make sure that the content on the page provides useful fitness tips or valuable content about the fitness industry to avoid being penalized by search engines.
Also, make sure that you have a way for people to find your website online through social media platforms such as Facebook or Twitter.
You can also try guest blogging so that you can get links back to your page and gain a reputation.
All these factors will help increase your visibility in search results and ultimately make you more visible to potential customers looking for a gym near them.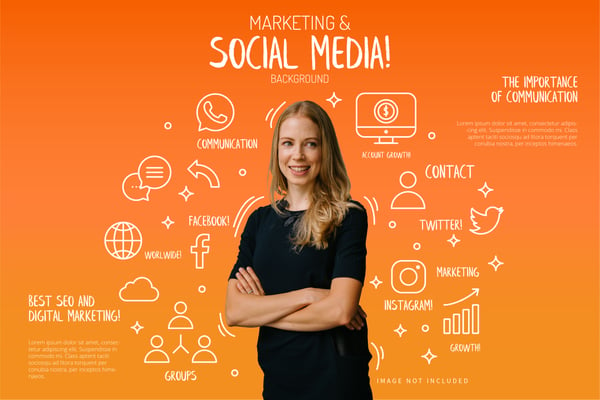 6. Advertise Your Gym On Social Media
Social media marketing is a great way to get the word out about your fitness business. With almost everyone using Facebook and Twitter, you can use these platforms to drive traffic back to your website or blog post.
Online advertising (Paid Gym Ads)
You can also try advertising online through paid ads such as Google AdWords, which allows you to market your business to your target audience. With Google AdWords, you can even set daily or lifetime budgets so that there's no risk of overspending on ads.
You also have the option of investing in social Facebook Ads which allows you to run gym marketing campaigns that target potential customers with laser-precision accuracy by allowing you to create custom audiences based on their demographics and interests.
After all, your target customers are most likely to be spending time browsing through social media sites such as Facebook or Twitter, so it's an excellent way for you to market your gym business.
Influencer Marketing
Influencer marketing is also a great way to get the word out about your fitness business. You can partner up with health and wellness influencers who have many followers on their social media platforms.
With influencer marketing, you can get them to create sponsored content for your gym business or hire them to create a promotional video about your gym that will help get the word out.
Launch a Fitness Marketing Campaign
You can further take advantage of social media through a fitness marketing campaign. A social media contest is a great way to engage your target audience and create brand advocates through word-of-mouth recommendations. Start a fitness challenge hashtag, make a fitness video, or create infographics about switching to a healthy lifestyle and post it on your social media accounts.
Share Social Proof
Another way to attract more customers to your fitness business is through online reviews and testimonials. Use social media channels to share inspiring stories about past or current members who have had success with their fitness classes or personal training sessions.
Social media posts from user-generated content allow you to position your gym as a trusted fitness brand which is excellent if you're looking to leverage organic social media marketing.
7. Consider Gym Co-Marketing
Last but not least, it's always a good idea to partner up with other fitness businesses to increase your visibility.
For instance, you can get in touch with local running groups and ask for their help to feature your business on their website or blog posts. You could also team up with local businesses like a nearby yoga studio so that both of you can share your customer pool and drive new customers to each other's businesses.
You might be surprised at how much fun it is to collaborate with local businesses in your area. Who knows, they might have fresh fitness marketing ideas that you haven't thought of yet and that could generate leads to both your businesses.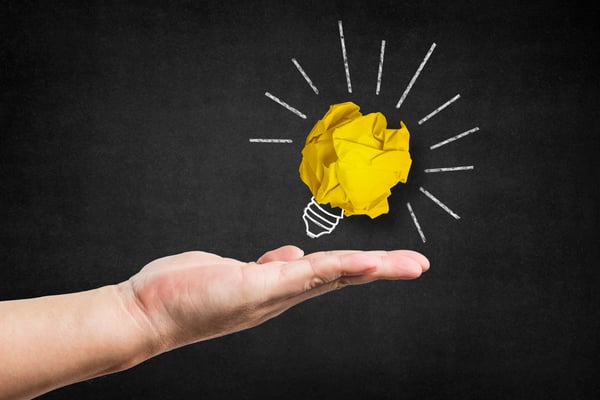 Conclusion
As you can see, there are many ways to market your fitness business. You need to test the waters to perfect the right formula for an effective fitness marketing strategy. And by trying different marketing strategies, you will eventually find the best marketing ideas that will work for your gym. You can then use those as inspirations to make your succeeding marketing campaigns even better and more successful!
And with that, we wish you all the best in your efforts to attract new customers, gain a competitive edge over other businesses, and ultimately succeed as a gym owner!