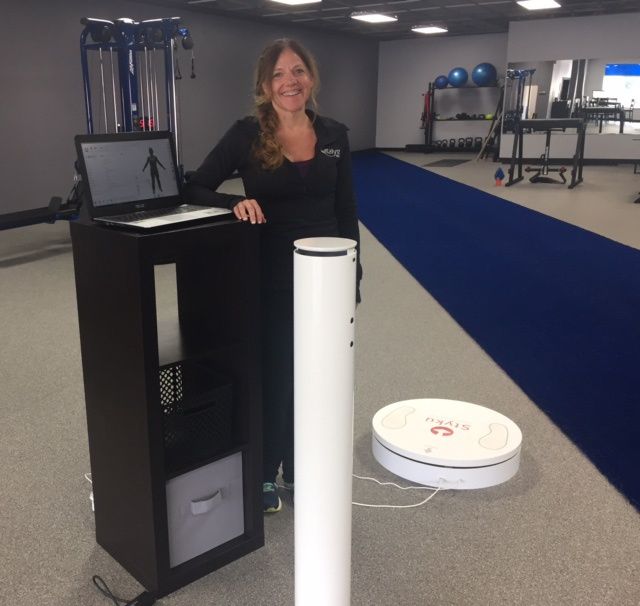 Jennifer Hummel is co-owner of Catalyst Fit- a Richmond, Virginia based fitness boutique. After spending 15 years working at Gold's Gym and eventually owning a club, she decided to open Catalyst Fit with her partner Jesse Kid to deliver personalized fitness training. We sat down with Jennifer to learn more about her experience working with Styku, and how it's helped deliver truly custom personal fitness to her clients.
Can you tell us more about Catalyst Fit and how you work with Styku?
JH: We are a boutique fitness studio. We opened in October 2016. Our goal is to get our clients results. Fitness testing is a vital part of our personal training and weight loss systems. Everything we do is evidence based, science.
I spent the last 15 years working for Gold's Gym. Started as the morning opener and moved up through the company to minority partner / regional manager. It was an amazing experience. Yet, I became frustrated. Sales and bottom line was the focus. I wanted to positively impact our members' health concerns.
We have differentiated ourselves in the Richmond area by focusing on fitness testing. Our Styku scanner peaks interest, it brings people to our door. Our demographic tends to be 40-81 years of age. They are educated, they want effective and efficient programming. They want it personalized. They want research proven strategies. Styku is their first great impression of how we will support them, get them to their health and fitness goals.
How has Styku shaped your relationships with clients?
JH: We are so emotionally attached to the scale, what I love about Styku is that it gets our clients more focused on total health and body composition. For example, I weighed 144 pounds about 10 weeks ago, 23% body fat. Now, still 144, but down 4.4% body fat. The scale definitely does not show that!
For clients who are interested in learning more, Styku is great stuff. It really helps them dial in and understand their current physical state and their potential. The progress reports are wonderful. They allow us to celebrate with our clients. They allow us to have those tough conversations, backed by real data, when progress stalls. Styku is key to developing a lifestyle change.
How has Styku helped a boutique gym like yours deliver personalized fitness training and benchmarking?
JH: Everyone is unique. We have different needs, priorities and goals. Boutique implies a personal touch. We definitely achieve this with Styku. Clients get a detailed analysis of themselves.
Once we scan somebody, it's amazing how they just open up to us and share everything we need to know. As you explain the science they're just floored. I used to sell gym memberships and it takes a special person to build rapport, not everyone can, Styku makes it pretty easy.
JH: Styku is also a great ice breaker; it creates a judgement free zone. Clients want to tell us where they're coming from, and what they want to do. Which is very important because we can't help someone if they're holding back information. It's like giving them a bottle of wine, all of a sudden we're having this conversation like we've known each other for years.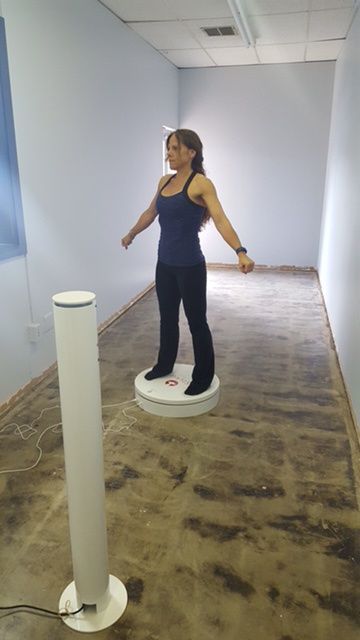 Do you find that Styku's accurate results help retain clients?
JH: You know what's interesting? Styku helps keep my trainers accountable because we are scanning our clients monthly and we want to be 100% truthful about getting them results. It's not fair to put all the responsibility on the client. Styku holds us accountable to the lifestyle change process too.
We didn't have this in the big clubs. I would see members come in regularly, four, five, six days a week and never see physical changes. I didn't know how to help them. Without the numbers, without testing, it's hard to figure out what needs to change. Everything is guessing. Regular monthly scanning with Styku along with food journals and workout entries, it's now science.
Can you tell us about how you've transformed one of your clients using Styku?
One of our clients has type 2 diabetes and uses an insulin pump. He lost 20 pounds in two months, 18 pounds of that fat. His insulin need was cut in half. His doctor's response, "Refreshing!" Using his Styku scan we dialed in on caloric need and assured him that he could in fact lose "x" number of pounds and that by switching to a LCHF eating strategy he could reverse his diabetes. The accuracy and science behind our testing, gives our clients confidence in our programs. It makes results happen!
When we opened we thought testing was going to drive revenue. That clients would take the results, check in monthly and want to exercise on their own. Styku, our fitness testing, brought people in to find out more. When they learned there was science to our methods, numbers that we would check regularly to assure progress, they all purchased our full training services. We thought we would need to hire a trainer in 6-9 months, Tim McPhaul came on board just 90 days after we opened.
Jesse's knowledge and skillful exercise & nutrition programming, Tim's passion for helping people through exercise and willingness to continually learn, all our fitness testing equipment, particularly our Styku, we are impacting lives.