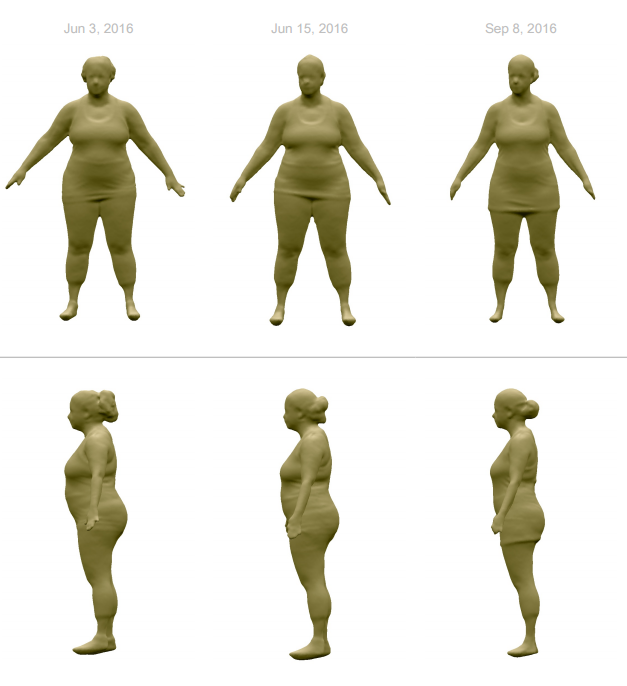 TMPL is David Barton's newest endeavor in the fitness industry, located in Hell's Kitchen, Manhattan. The gym includes over 40,000 square feet of state-of-the-art equipment, 25-foot ceilings supported by illuminated linear columns and striking architecture.
According to Lisa Nemeroff, at the heart of TMPL is a fundamental philosophy that it is vital to develop a personalized exercise and nutrition plan. "By aggressively intermingling science and medicine with a signature electric atmosphere of cardio, weights, classes and camaraderie, TMPL provides members more than a place to workout — we provide a roadmap for fitness success," she said.
Here, Nemeroff explains how Styku's 3D body scanner has been integral in not only engaging members with their fitness goals, but also keeping her motivated throughout her own fitness journey.
CS: In what ways have you seen Styku grow and enhance this mission?
LN: Losing weight is more than just the number. Styku provides a true picture of how your body is changing, along with the real data. This technology has made feeling and looking good a multi-dimensional experience.
CS: How were you introduced to Styku and why did you decide to offer the product at your facility?
LN: I honestly was on Google looking for something and came across Styku and it looked cool.
CS: What have been the benefits to your business?
LN: We are all different and there isn't a one-size-fits-all solution to establishing betterment and change. The data derived by Styku has allowed our metabolic specialists to customize the perfect exercise and diet program for our members.
CS: What have been the benefits to your members?
LN: A picture is worth a 1,000 words and looking at a 3D image of your body and how it has changed is powerful as well as motivating. Together we are able to visually monitor progress.
CS: In what ways is the product used to educate members?
LN: Each of our members receives a complimentary 3D body scan and shape analysis. The data derived by Styku reveals how to most effectively use our gym and services.
CS: Can you tell us about your own fitness journey and what role Styku played in keeping you motivated?
LN: I started the metabolic program in June and Styku has been an amazing tool in bringing my transformation to life. I lost over 32 inches in 3 months, representing 12.4% shrinkage in my torso. It is hard for a person to see all the changes on themselves and typically the scale is the only point of reference for success. Being able to compare my monthly scan images and measurements (see below) has been an incredible tool in staying motivated and feeling great.