Equipment is the lifeblood of your gym. When a new client walks in, you want them to see the light glint off a shiny lat machine. You want them to look around and think, 'I can see myself getting stronger here.'
Your fitness equipment should reflect safety, ingenuity, and style. It should attract people who want to get healthier and more fit. Then, it should help them reach their goals.
Every set of dumbbells speaks to your goals as a gym owner and what you're offering your clients.
This guide will help you know what to consider when purchasing commercial gym equipment. And it will provide 6 of the best places to look for that equipment.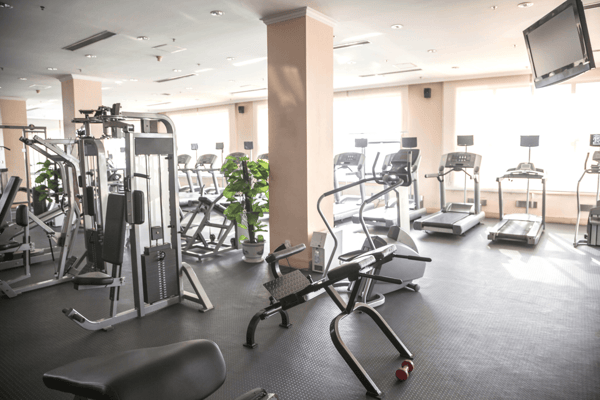 How to Choose Commercial Gym Equipment
When you choose new fitness equipment, first things first, you need to know your space. Some commercial gym equipment providers offer space planner tools. Those tools can help you maximize the space offered by your current location.
Next, think about what kind of gym you want the space to be. It can be tempting to buy only what you need right now. But consider what your gym will need once you grow a decent client base.
And speaking of clients, who are they? What will they need? The answers to those questions will help you determine the type of equipment to buy.
Know Your Clients
Are you opening a Crossfit-style gym? Or one that emphasizes cardio and machine weights? Is your gym intended for people interested in bodybuilding?
Each type of exercise will need different equipment. Crossfit gyms need to incorporate gymnastics apparatuses like rings and climbing ropes. A gym with a focus on cardio won't need as much room for free weights or strength machines.
No matter what, selecting the right equipment depends on your space and your clients. You may need to use an online tool to try different layouts with different types of machines. Take measurements and think about your clients.
You could stuff your gym full of equipment. But consider the flow of traffic from one room to another and how people are going to be moving around. Take into account ample space around your equipment so that your clients don't feel cramped.
If you're a high-performance gym, consider selecting expert tools for body composition coaching. After you determine what your space can hold, you can buy your gym equipment or lease it for a period of time.
Buying vs. Leasing
Purchasing your equipment means it's yours for the long-run. All you need to think about is maintenance.
Leasing, on the other hand, gives you the opportunity to bring in new equipment every few years. Of course, that also means doing the work of taking out all your equipment and replacing it.
Some companies will do the heavy lifting for you. They offer move-out and move-in services for their equipment. Make sure you ask about that if you decide to lease.
Another option is buying used or refurbished equipment. Just consider the value of what you're paying for. If it's from a reliable, reputable company, it may be worth your while to save by buying used.
Ultimately, think about procuring gym equipment as an investment in your business. You want to find machines that will last. And most importantly, you want machines that will be safe and effective for your clients to use.
When you're ready to shop, check out 6 of the best commercial gym equipment providers in the US below.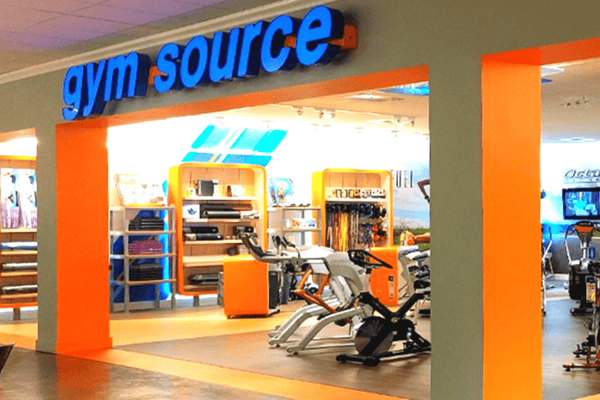 1. Gym Source
Gym Source is one of the best commercial gym equipment providers. They offer the standard cardio and weight equipment, then take it a step further. Flooring, accessories, and vibration training pieces are also part of their product line-up.
If you're a beginner gym-owner and are looking for the basics, check out Gym Source. You can start your experience with a call or live chat. There, you'll meet with an expert and discuss your gym's needs.
Let them know your business goals, the layout of your space, and what you're looking to bring in. Do you already have some equipment or are you looking for a full-gym package? Let them know.
Then, you can pick your equipment. Choose different sizes of interlocking rubber mats and feet to cushion your floors. Select your preference in indoor cycles and step risers.
Their cardio equipment includes treadmills, step machines, rowing machines, and cross-trainers. Gym Source is a one-stop-shop for most gyms. They have competitive rates and name brands like Schwinn and Cybex.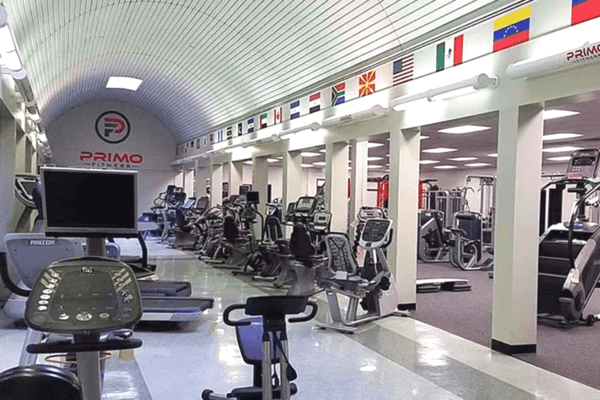 2. Primo Fitness
Primo boasts a wide selection of new and used equipment and they ship worldwide. If you're looking for equipment on a budget, consider their pre-owned machines or select from their wholesale options.
They offer information to potential clients on the costs involved in starting a gym. And they offer an array of customized pieces.
Looking for effective cardio machines that complement the red walls in your gym? Primo Fitness can put a custom color on your cardio and weight machines. They also offer rubber flooring in several different colors.
If you're only in the market for a set of specific machines, they can help you out there, too. Simply reach out with your requests, and they'll get back to you with a quote. They will even buy back your used equipment when you're ready to upgrade.
They cover installation and extraction to give you a smooth purchasing experience from start to finish.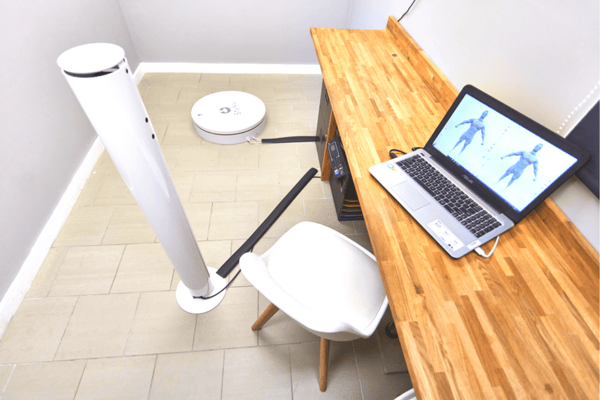 3. Styku
Some gyms emphasize high-level performance or medical rehabilitation. If that's you, body scanners are an exceptional asset.
Styku is an equipment manufacturer that specializes in gym technology. Bring in one of their 3D body scanners to take your gym to the next level.
Body scanners are still somewhat of a new fitness trend in the world of gym equipment. But the benefits of offering 3D body scanning in your gym are many.
Body scanners don't rely only on body weight scales and measurements to assess progress. They take into account fat loss, muscle mass, and total body composition. And they offer user-friendly images to translate their data.
As a result, your clients will be able to set more intricate goals. They'll be able to track their progress in a new way. They'll see 3D representations of their own body which they can compare to later scans.
Help your clients feel confident and motivated. Include a 3D body scanner when you purchase your gym equipment.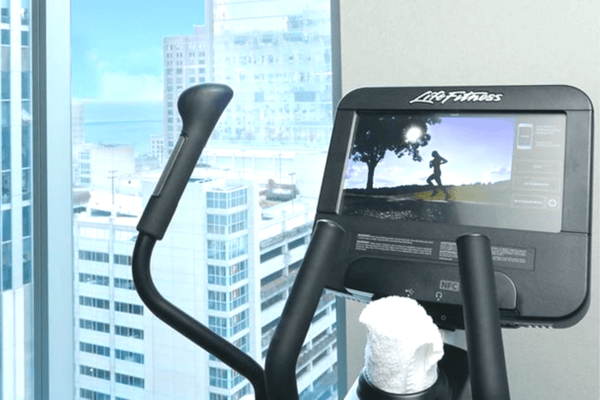 4. Life Fitness
Life Fitness is another of the best commercial gym equipment brands out there. Well-known and used by gyms across America, Life Fitness offers used and new equipment.
Their silver strength machines present a clean design with state-of-the-art construction. Their single and dual-function machines have military-grade steel weight plates and nylon-coated cables.
Shop for your commercial or home gym with their all-in-one machines, too. They even offer financing options on some of their larger pieces.
Need to save a little extra money? Consider their refurbished items. They offer renewed treadmills, stair-steppers, cross-trainers, and bikes.
Most commercial gym equipment suppliers offer Life Fitness machines. Use their machines to boost your existing client success stories or to draw in new customers.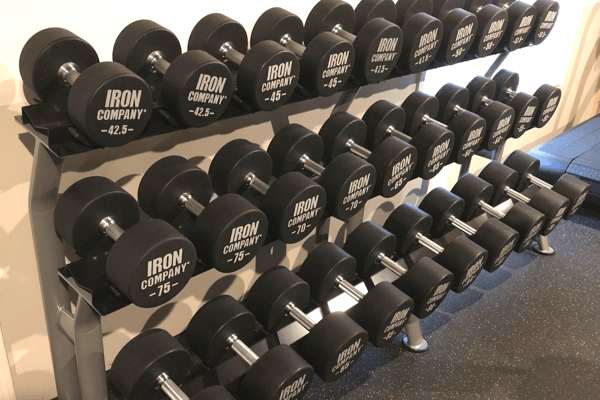 5. Iron Company
Iron Company offers equipment for gyms that are doing things differently. Standard equipment like treadmills and ellipticals are available. But Iron Company's real best-sellers are their free weights.
Kettlebell exercises, dumbbell training, and barbell workouts are just the beginning. You can also deck out your Crossfit box or bodybuilding room with cable attachment racks, cleaning supplies, and wall mounts.
Foam rollers, boxing bags, and power belts are also in their line-up. This company has everything you could imagine for your gym. They even include custom logo outfitting as well as delivery and set-up.
Get your gym in gear with equipment from Iron Company. Reach out to select the products that will meet your budget and gym growth objectives.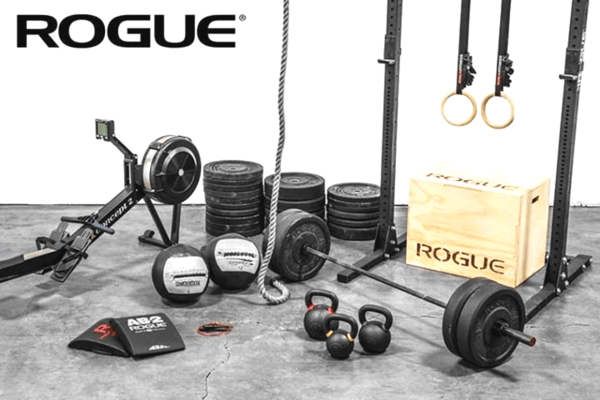 6. Rogue Fitness
Crossfit has taken the world by storm, with roughly 13,000 Crossfit gyms around the world. But Crossfit boxes, or even gyms that offer Crossfit-style workouts, require specific equipment.
Rogue Fitness is the place to go if you're looking to outfit your new Crossfit box or bring those workouts into your existing gym. WODs require a range of equipment from speed ropes to jump boxes. Rogue Fitness has it all.
So keep your gym competitive with the right equipment. Scroll through some of their categories. They include everything from conditioning to gymnastics to rigs, racks, straps, and wraps. Rogue Fitness has bands for your warm-up, pull-up systems for your workout, and foam rollers for your cool-down.
Want to direct your clients to the best place for shoes and apparel? Rogue Fitness offers that too. They have a range of weightlifting and athletic gear that you can bring into your gym.
Find the Equipment That's Best for You
You've endeavored to start your own gym and you're almost there! When you finally reach the point of buying commercial gym equipment, it's a cause for celebration. These 6 companies will offer everything you need.
To get started with a 3D body scanner, you can click here.