If you notice that the sensor lights are turning on and off in the middle of the scan or if the scan feed freezes and unfreezes consistently try the following steps
Important: This article refers to the Styku S100 model scanner. To determine which model scanner you own please view the following article: https://www.styku.com/help/search/which-styku-scanner-do-i-have
1. Update the Kinect runtime
:
2. Check for Kinect Sensor updates
Right Click the windows icon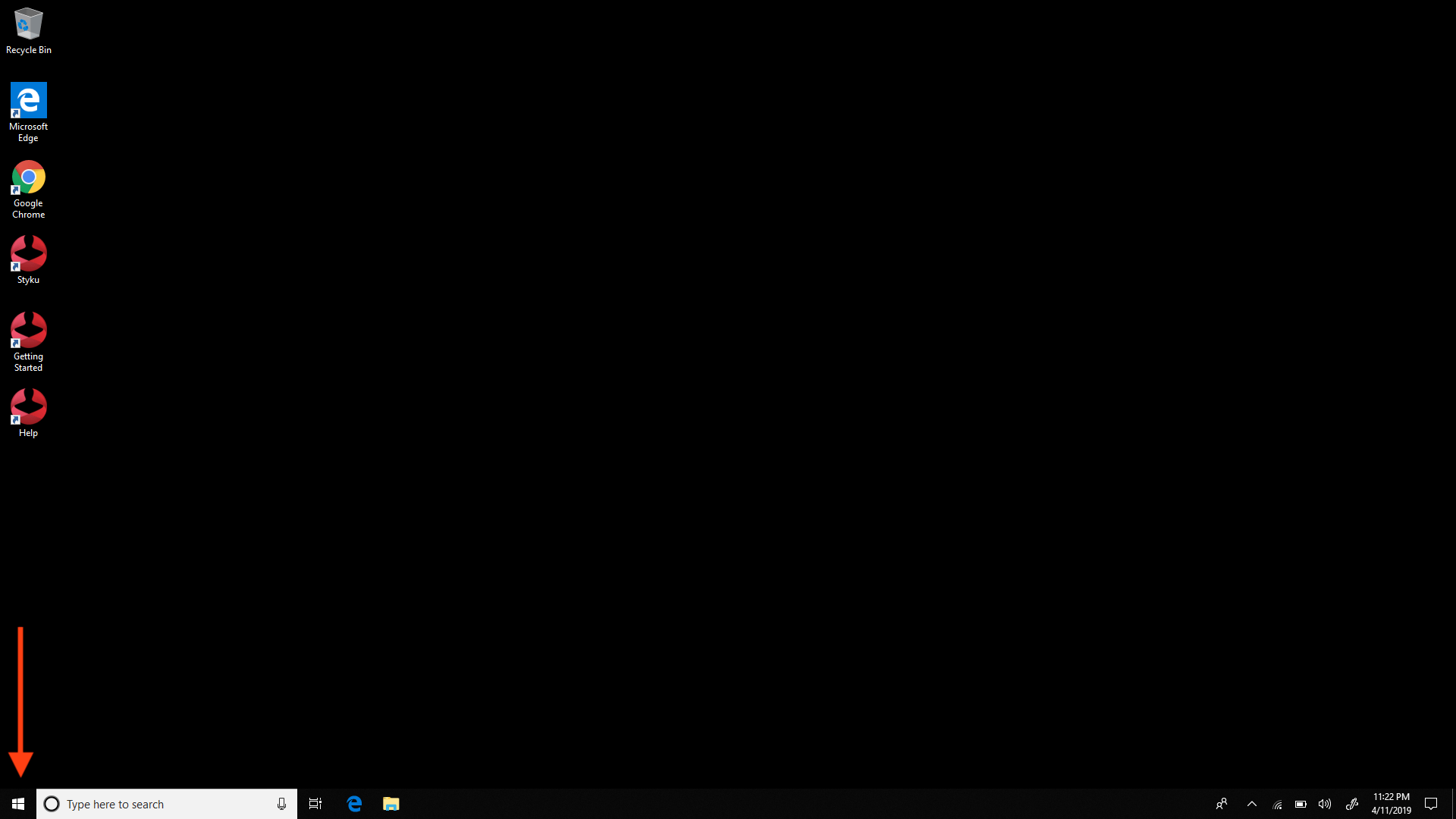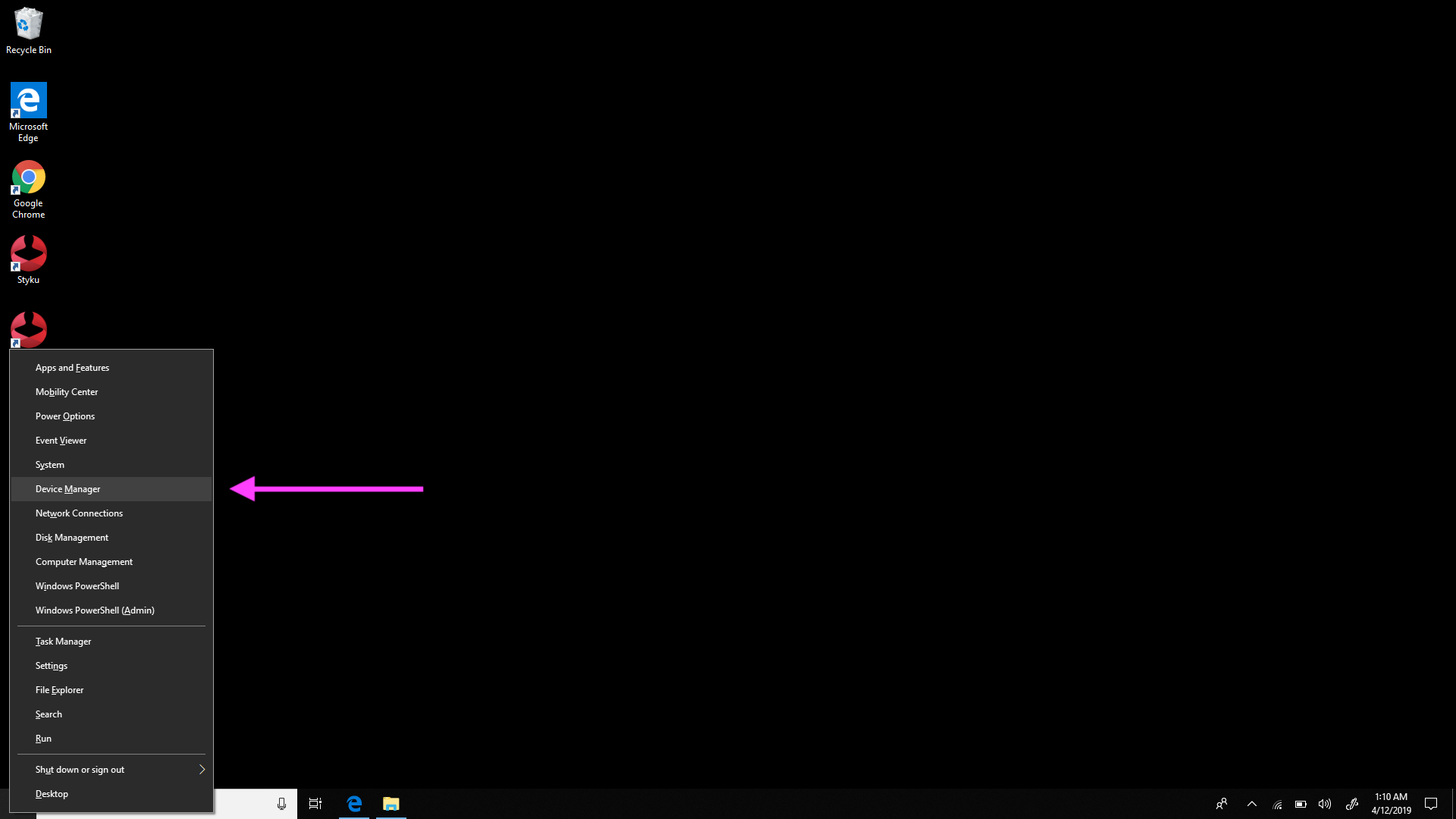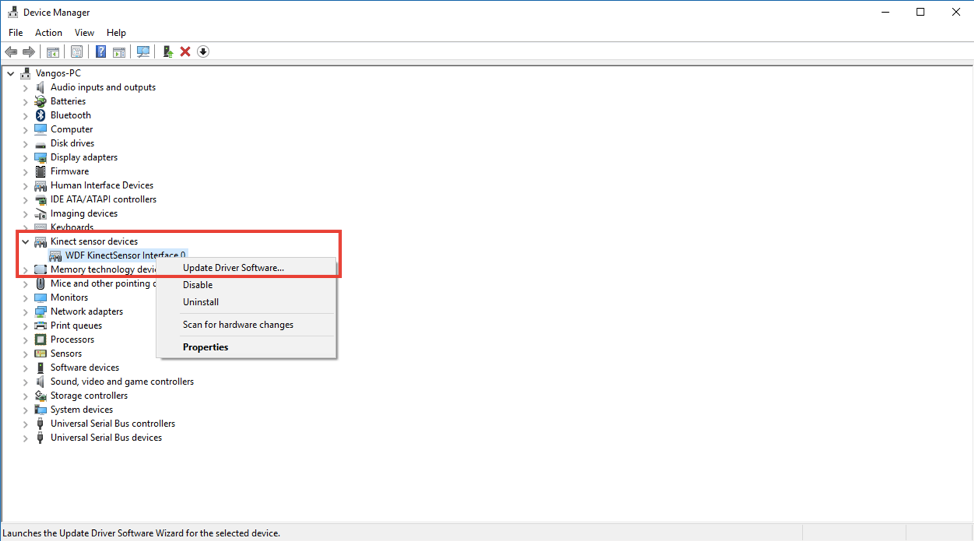 right click Kinect Sensor devices and press "Update Driver Software"
3. Enable the recording Device
Click the search bar on the home screen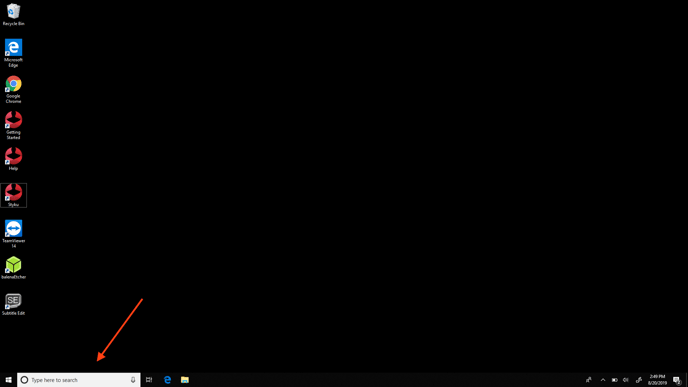 Type in Control Panel and click "control panel" in the list of items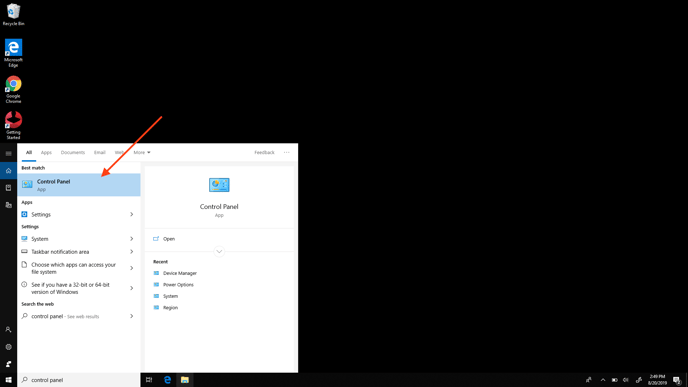 Click "view hardware and sound"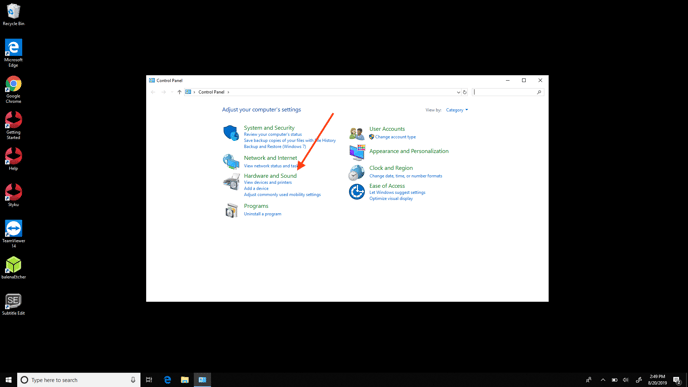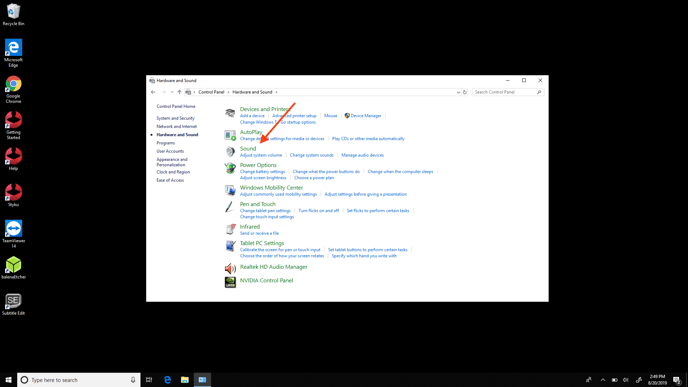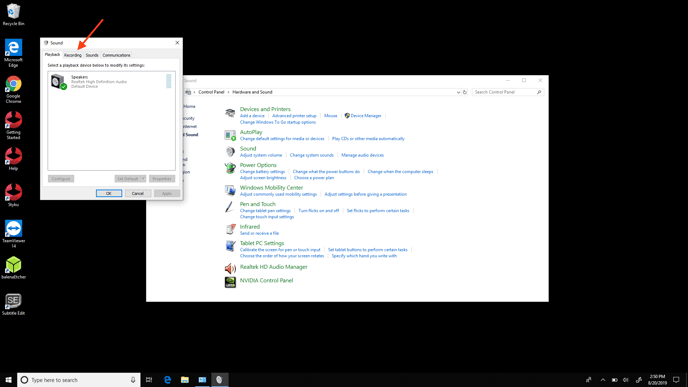 Right-click "Microphone Array"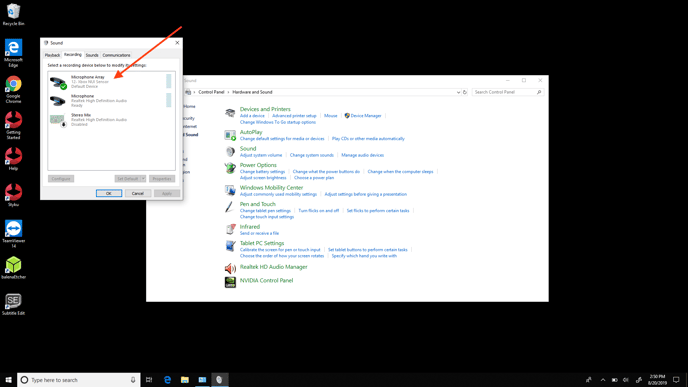 If disabled click "enable". If already enabled leave it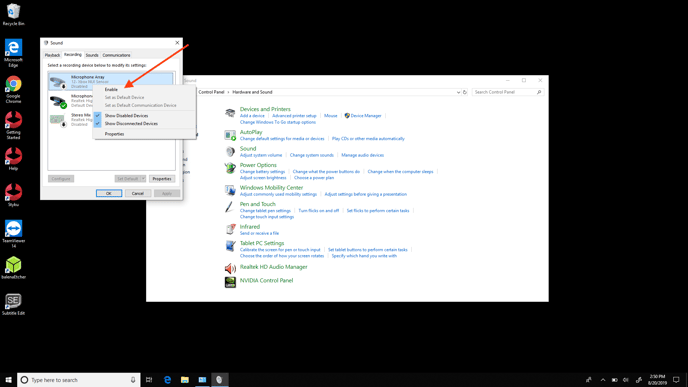 4. Allow app to access Mic
Click the Windows Icon on the bottom left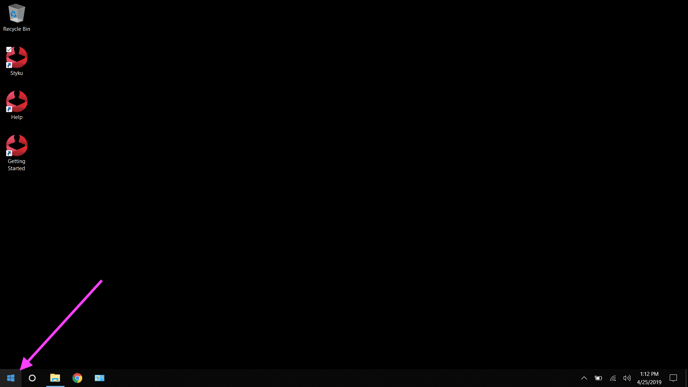 Click the "settings" button (gear icon)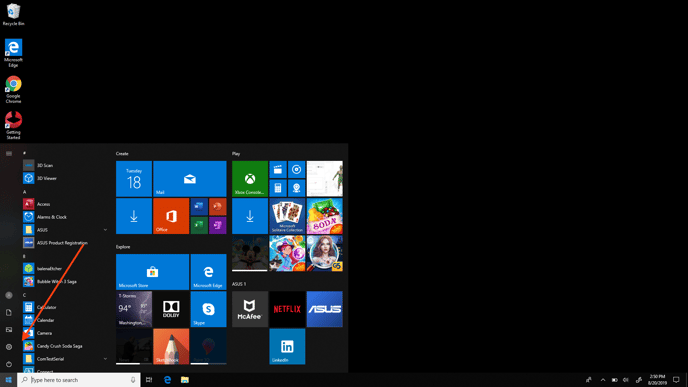 In the Click the "find a setting" search bar and search for "Microphone"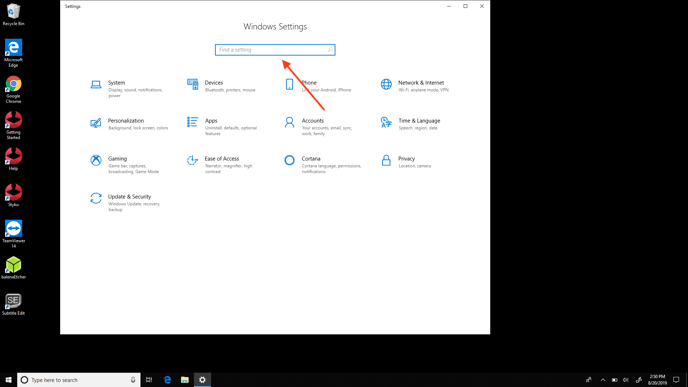 Click "Choose which apps can access your microphone"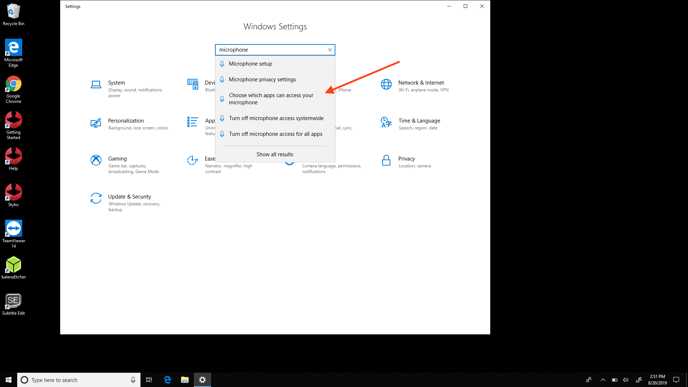 Make sure "Allow apps to access your microphone" is set to on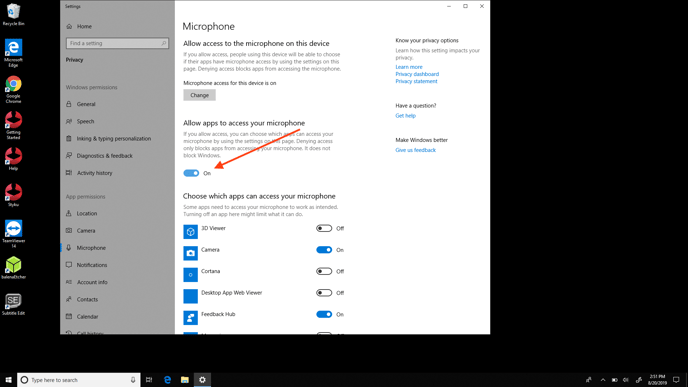 Once set to "on", close the Window and test the sensor