Some sensor errors are related to the sensor's frame rate. Turning off a performance setting can help the sensor capture at the correct frame rate.
Important: This article refers to the Styku S100 model scanner. To determine which model scanner you own please view the following article: https://www.styku.com/help/search/which-styku-scanner-do-i-have
If you are receiving issues when scanning, for example if the software stops the scan early or if it consistently says there was an issue seeing the subject on the turntable, the issue could be related to the sensor's frame rate. Follow the steps below to improve the sensor frame rate.
Step 1 : Press Settings to open the Settings menu.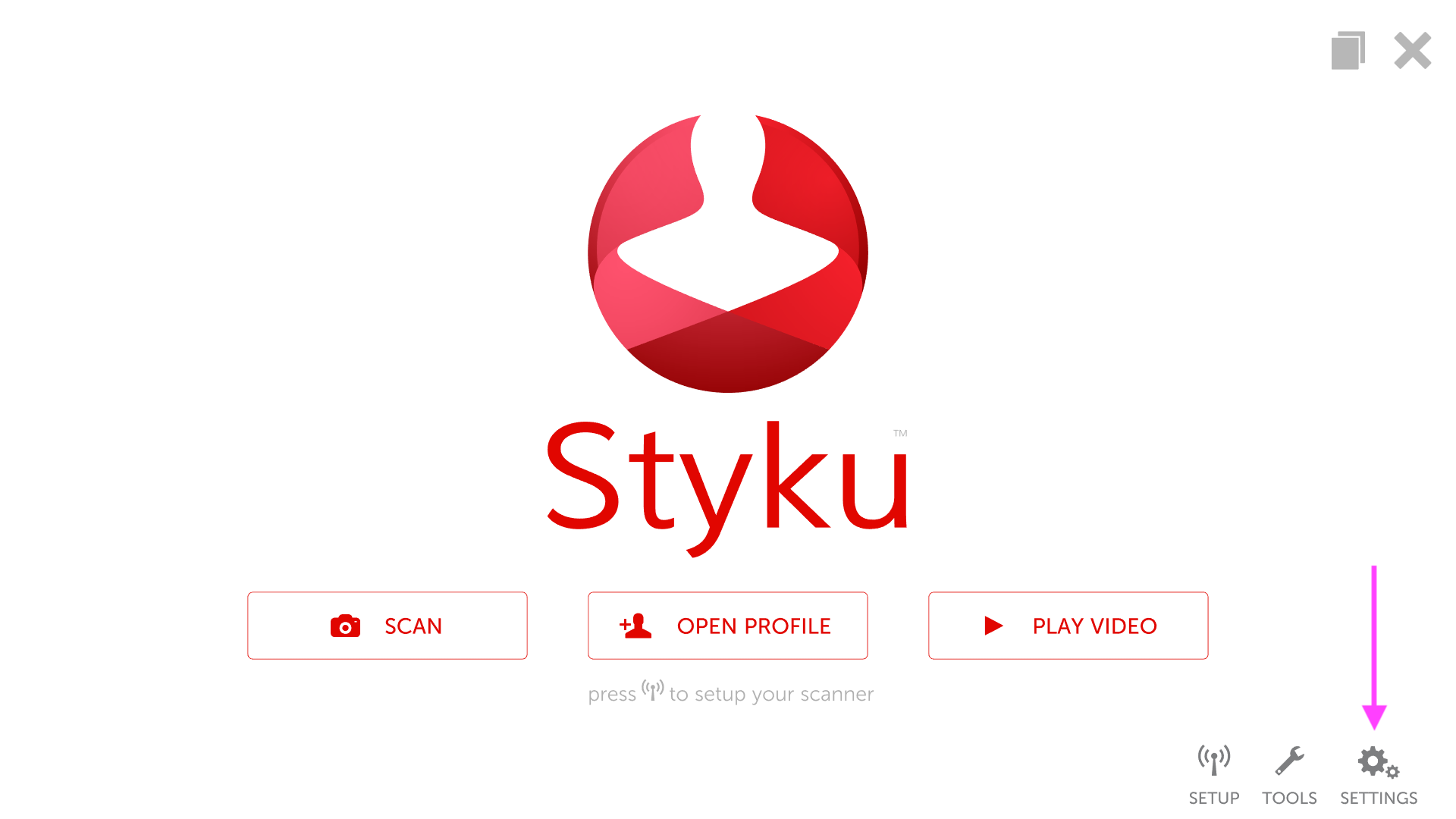 Step 2 : Choose the Scanner Hardware option.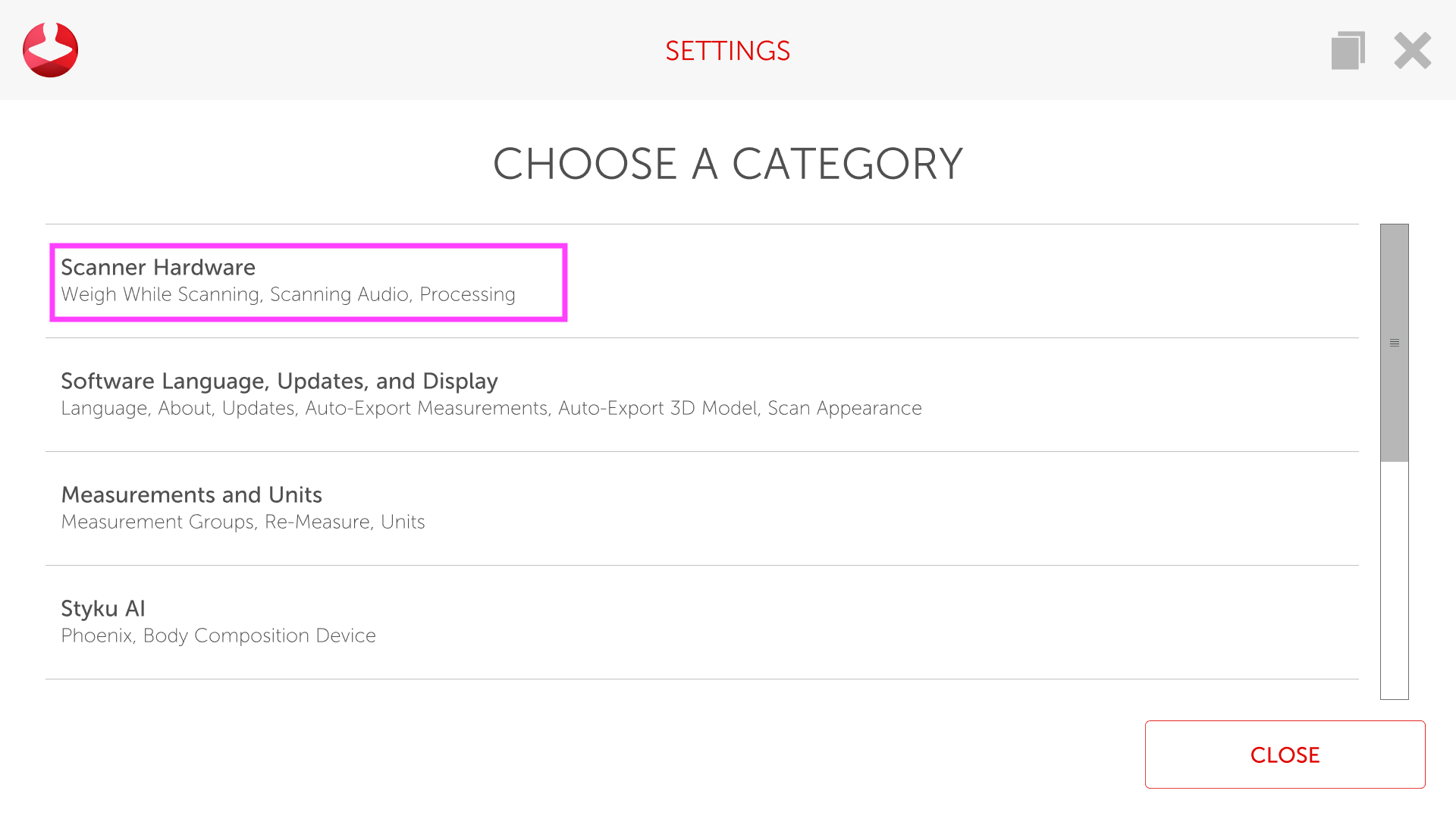 Step 3 : Choose the Advanced tab, and log into your administrator account.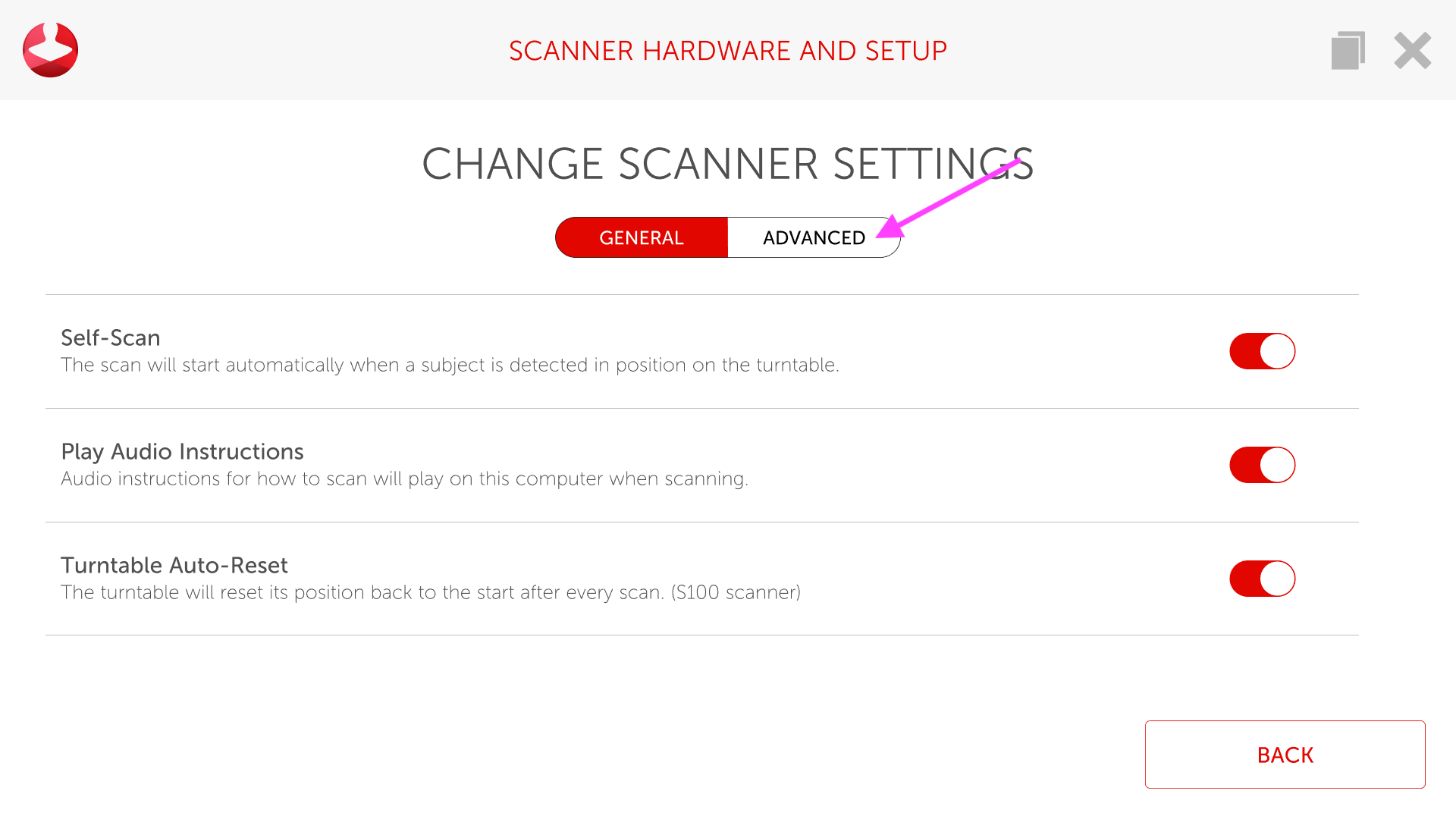 Step 4 : Press the button next to the Process Data While Scanning option to turn it off. The button will turn grey when it is off.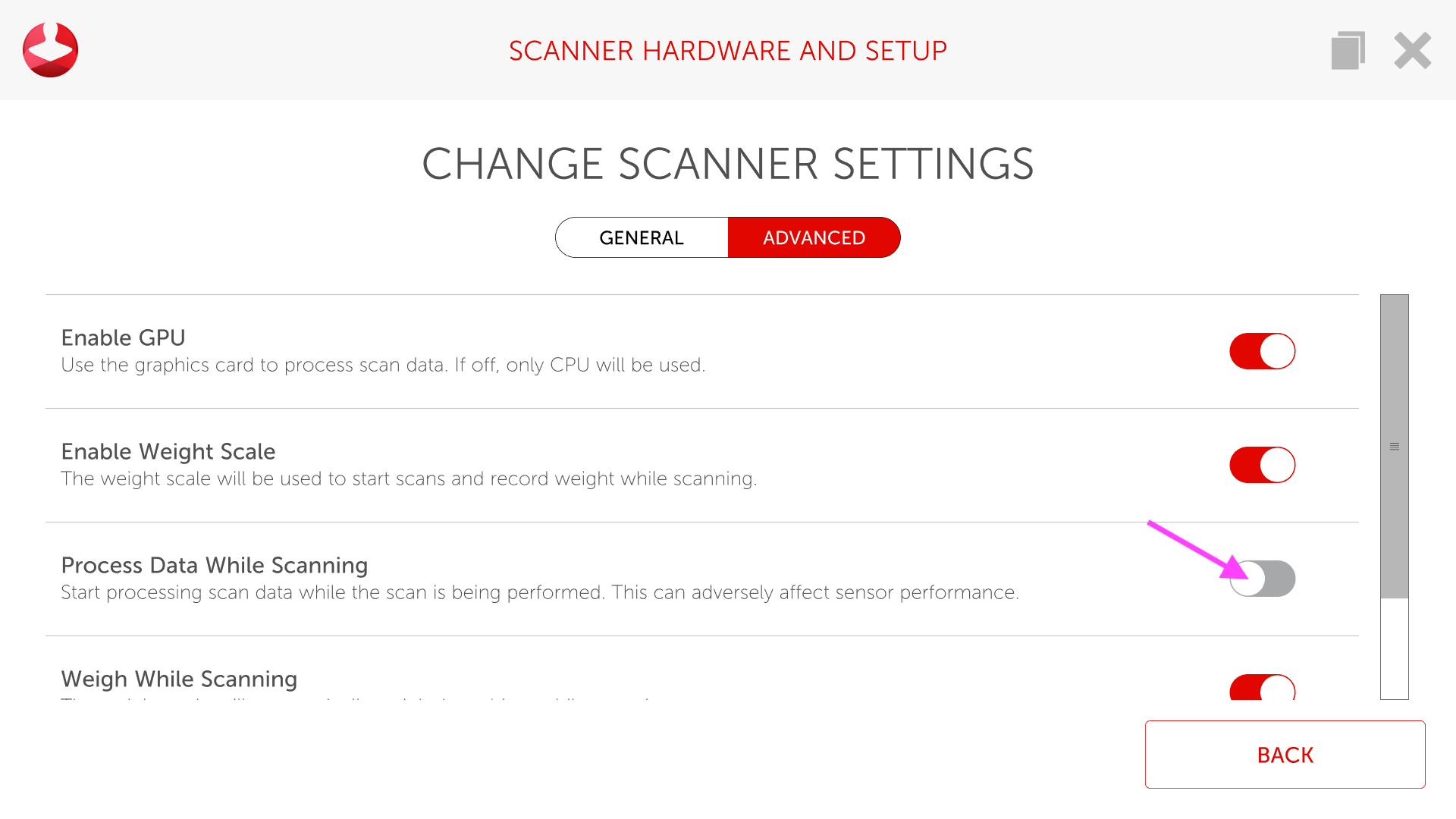 Step 5 : Close the Settings window and try a test scan. If your issue with the sensor or scanning is still occurring after changing this setting, you may need to update your sensor drivers. Please read the guide here for instructions about how to do that: