How much space is required to operate the S100 scanner?
The Styku S100 scanner requires a proper environment and ample space to operate properly. Sign up for a virtual install to have a Styku rep help you install the system properly!
You will need a space that is at minimum 8.4 ft by 5.5 ft. 46 inches will be needed between the turntable and sensor tower. At least 21 inches will be needed between the turntable and any side or back walls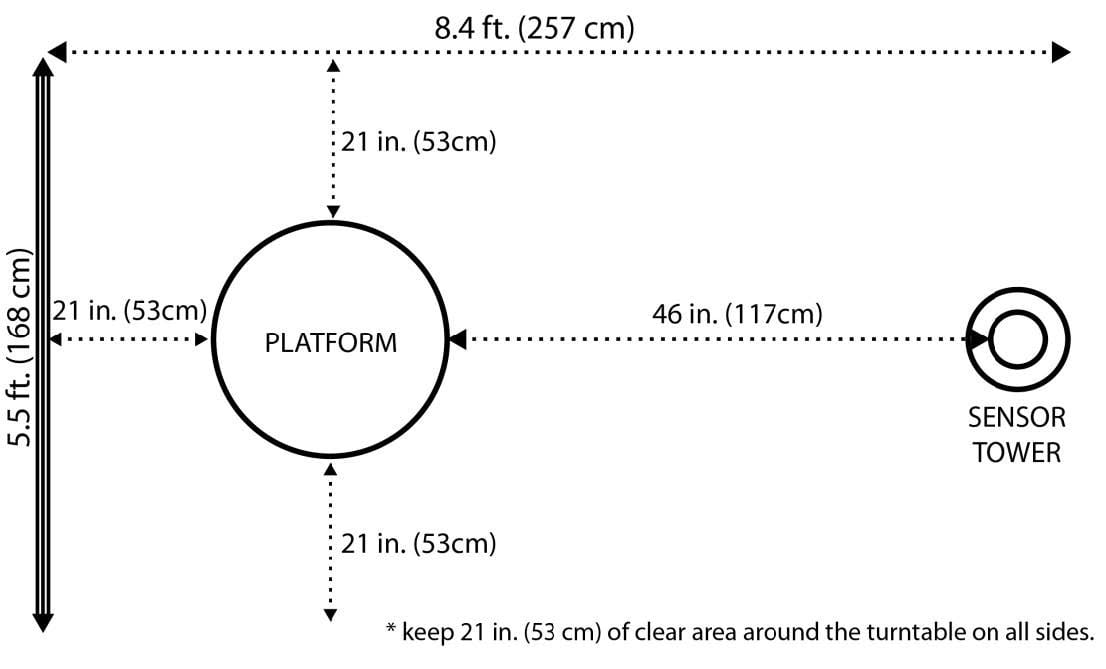 Note if the area around the platform has white painted walls, the minimum dimensions will be increased. Additional space between the turntable and the back and side walls will be needed if in a small room with all white walls
It is recommended to paint the walls a matte grey color for optimum scan performance.
For additional information on proper scanning environment please see:
How should the system be arranged?