Styku Awarded 3 Patents in body scanning, body composition, and anthropometrics.
LOS ANGELES - TUESDAY, SEP. 22, 2020
TIMELY IP
Styku announces the The United States Patent and Trademark Office (USPTO) issuance of three ground-breaking patents to Styku LLC. Patent numbers 10,628,729, 10,702,216, 10,628,666 were awarded for Styku's pioneering work in the fields of body scanning, body composition and anthropometrics. These patents are part of a broad set of applications submitted from 2011 thru 2020, with more patents expected to be issued within the next several months.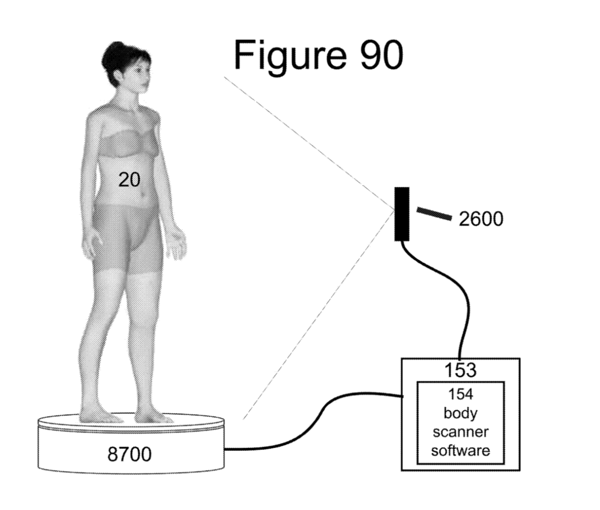 "What started in 2009 as an experiment in help people find the right fit and size for the clothing industry, turned into a new way to scan, digitize, and measure the body that would unlock multiple applications across several industries. After years of perfecting the technology, Styku is now considered a best-in-class 3D body scanning and body composition device actively being used in over 1500 facilities across 50+ countries within the greater fitness, wellness, weight-loss and healthcare sectors," shared CEO and Founder, Raj Sareen.
Styku surpassed a 1.5 Million scans and 800,000 users in the second quarter. Recent growth has been accelerated by increased interest in Styku's ability to stratify and predict health risks of obesity related diseases. With COVID laying bare the increased risks of underlying conditions, businesses have accelerated interest in adding technology, like 3D Body Scanning to help meet demand for more assessment. Technology, like Styku is helping businesses stay differentiated from growing at-home and app-based solutions.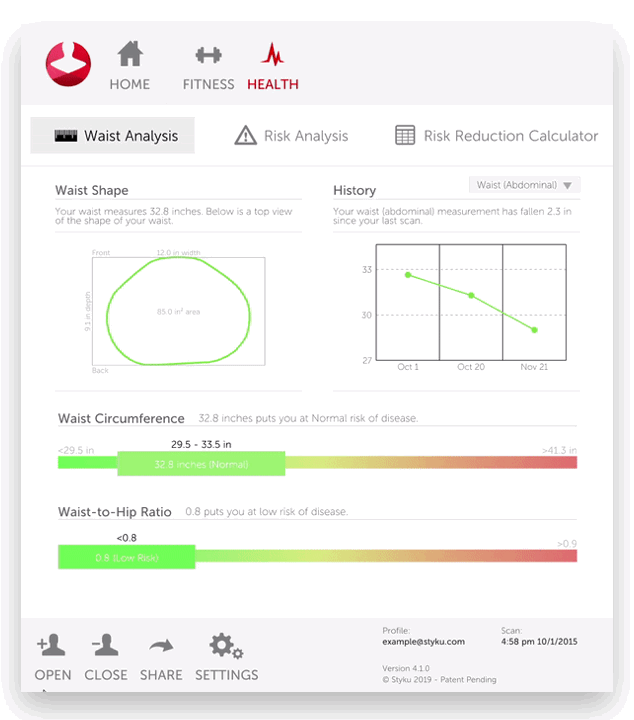 "We've seen an explosion of interest in Styku's technology across the healthcare and wellness markets, fueled by businesses who see an opportunity to attract customers back and expand their reach into wellness. There's also a recognition that the contactless, non-invasive, and easy scanning process is a great experience that can't be replicated at-home and is complimentary to your typical Peloton or BeachBody user experience", shared COO and Co-Founder Jason Delevan.
The issuance is timely as big tech has started to take strong interest in the space. Much of Styku's success is fueled by its millimeter precision in measuring anthropometrics, like Waist Circumference (WC) and Waist-to-Hip Ratio (WHR) and more. WC is routinely recognized in medical literature as an excellent tool for predicting disease outcomes. But tape measures lack repeatability due to human error, limiting their appeal in clinical and retail use.
A recent study by the University of North Dakota
, however, showed that Styku's technology achieves "nearly perfect reliability" in test-retest studies, and achieved 400% better precision than its closest competitor. That precision is based on sophisticated AI Body Landmark Detection algorithms built and refined over the last decade, including Styku's Body Markers Library (BML). Although, Styku has already licensed its patents to several competitors in the space, core technology, such as BML, remains closely guarded IP and is a strong competitive advantage.
HACKING THE KINECT
Styku is the brainchild of Founder and CEO, Raj Sareen and one of the main inventors on the newly issued IP. A physicist who once worked at NASA, Raj spent many years working as research assistant with Astronomy research group in Northern California. Post-grad, Raj joined his parent's clothing and textile technology business,
Tukatech
and leveraged his expertise in imaging to kick-start an R&D initiative around building affordable body scanners with web-cams. Though affordable, the 21 web-cam system was complicated and required a large footprint. Not too long after building his first scanner, Raj hacked into the newly released Kinect, the first commercially available 3D sensor. But Microsoft was uneasy about hackers and developers breaking into their gaming devices. "Within a few months, we received notice from Microsoft, that companies hacking into their products are violating their terms of service. Microsoft is worried about what I'm doing? I literally laughed. I was one guy working in my parents company warehouse. I thought, I must be on to something here. I put my head down and kept going", Raj explains. 6-months later, Styku was invited to apply for the Microsoft Accelerator, powered by Techstars. Over 500 companies applied, and Styku was one of eleven chosen for the 3-month intensive program. "The accelerator is where we really got our sea legs. We brought some folks on to the team and we went to work developing customers. We knew we had a very unique and valuable technology. But the timing and the value proposition weren't strong enough for the clothing industry. After years of experiments in the clothing industry, we finally made the pivot to fitness and health in 2015. Everything changed over night and we've experienced explosive double digit growth since."
RECENTLY ISSUED PATENTS
For more information about Styku's most recent issued patents, please www.styku.com/patents
BOOK A DEMO
Styku is currently offering year-end promotions to help businesses invest in Styku before January. For more information about the Styku 3D body scanner and how you can take advantage of our current promotions, Book Meeting with a team member.