The Net Loss/Gain measurements use some, but not all, of the measurements in the measurement list.
When you have loaded two or more scans on different days into the Styku software, you'll see a section named "Progress" in the Body Measurements list. You'll also be able to generate a Progress Report using the tools in the Share option of the software.
Progress metrics compare two scans and show the amount of change between those two scans.
In the Body Measurements tab, there are four sets of progress measurements that appear:
Net Loss/Gain
Torso
Neck & Arms
Legs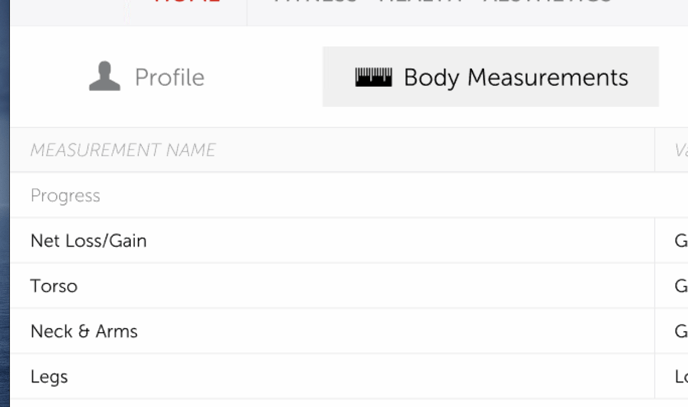 These are summed measurements that are a combination of several other measurements in the Body Measurements list.
Here is a breakdown of the measurements used in each Progress measurement:
Net Loss/Gain:
uses the sum of the Torso, Neck & Arms and Legs measurements
Torso includes:
Chest

Waist (Narrowest)

Waist (Abdominal)

Waist (Lower)

High Hip

Hip
Neck & Arms:
Neck

Average of Bicep Left and Bicep Right

Average of Forearm Left and Forearm Right
Legs:
Average of Thigh Left Upper and Thigh Right Upper

Average of Mid-Thigh Left and Mid-Thigh Right

Average of Calf Left and Calf Right
When calculating the amount of change, the software compares the sums of these measurement sets from one scan, with the sums from the other scan.
To learn more about these measurements and how the Net Change and % Change values are calculated, please see this article:
https://www.styku.com/help/search/what-is-the-difference-between-net-and-percent-change