What are the different ways I can export scan measurements, and what do the different reports look like?
Read on to learn about the Styku software's Share feature, and what types of exports and reports are available.
Step 1 : Open a scan profile using the Open Profile button in the software.
Learn how to open scans into the Styku software here.
Step 2 : Press the Share button at the bottom of the window to see which sharing options are available.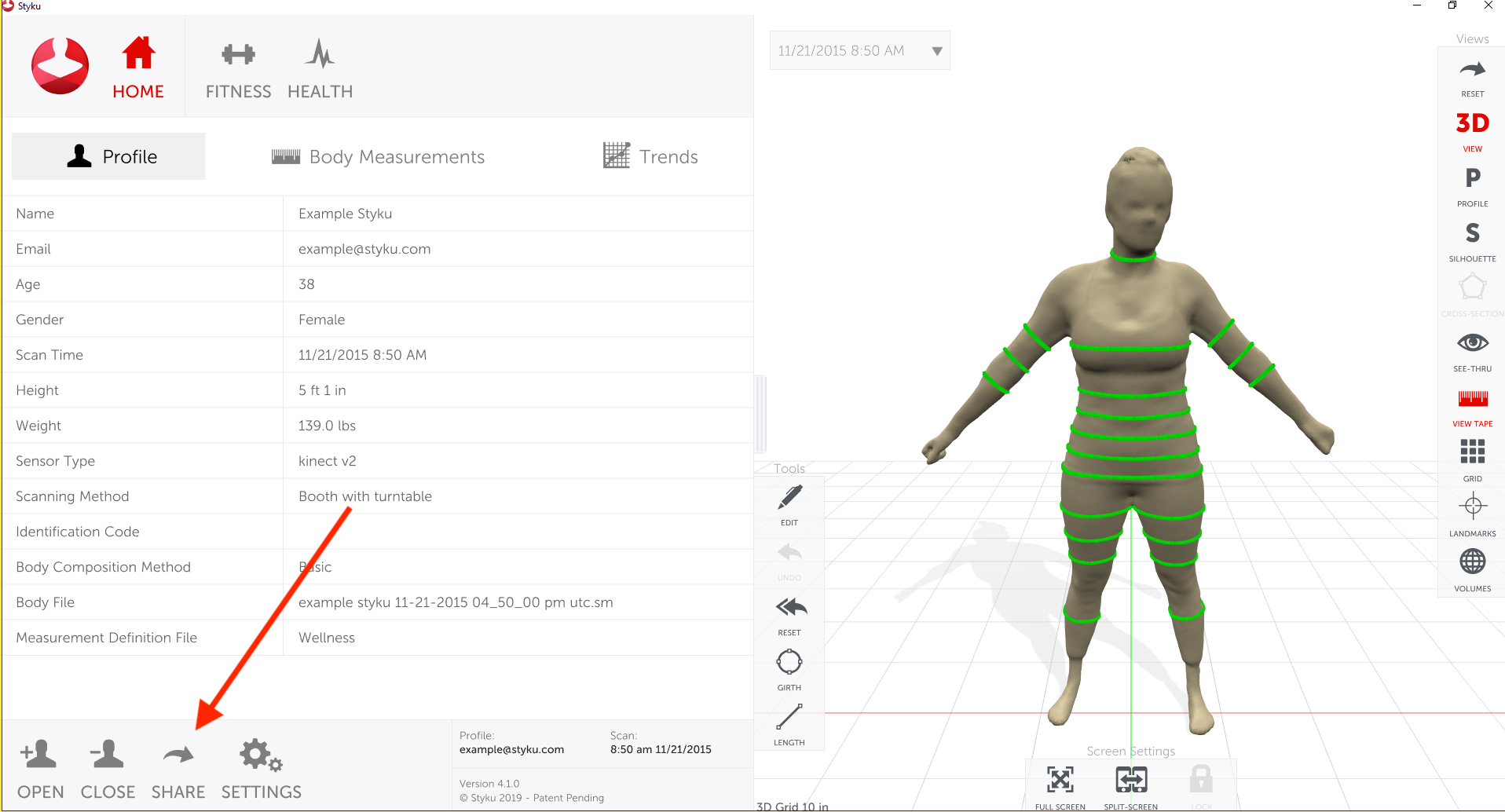 The available export and report options will be displayed in a window. If the scan profile you opened does not have more than one scan on different days, the Progress Report option will be disabled.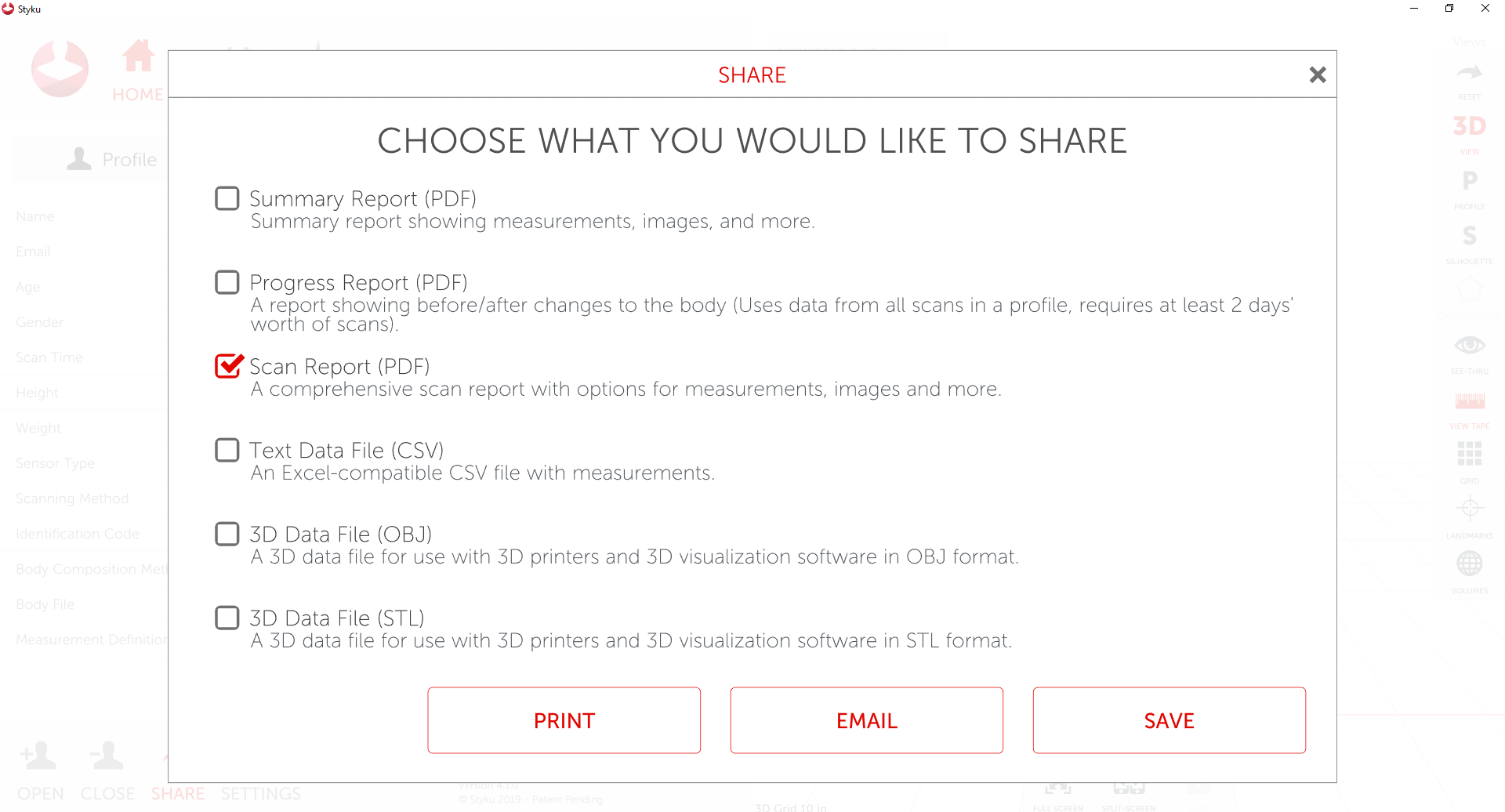 You can view examples of each report and export option below.