After pressing the Setup button, or when preparing to scan, if the software reports that the turntable is not detected, perform these steps.
1. Check if the cables are properly connected.
The power cable should be plugged into the turntable, and the power adapter should have a lit green light.
The USB cable should be plugged into the turntable, and into a USB port on the computer.
2. Try unplugging and re-plugging in the power and USB cables on the turntable.
Doing this resets the turntable connection, and can help the turntable to detect.
3. See if the Turntable is detected by Windows through the Device Manager.
Right-click the Windows icon in the task bar at the bottom of the screen to open a menu. Choose Device Manager from the menu.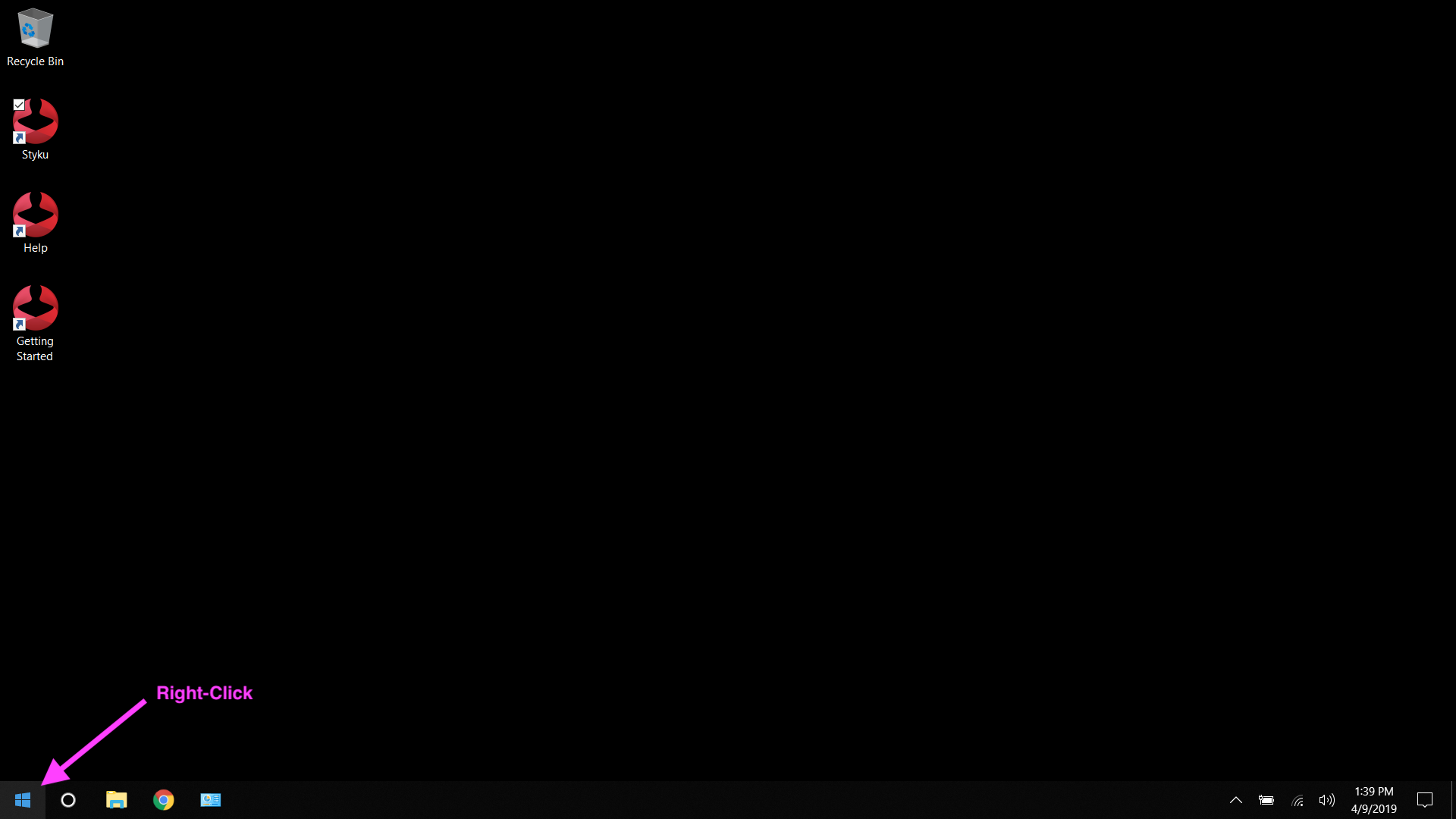 If the turntable is detected by Windows, there should be a Ports (COM & LPT) section in the Device Manager. Press the arrow to expand the list. You should see a connected port for the turntable.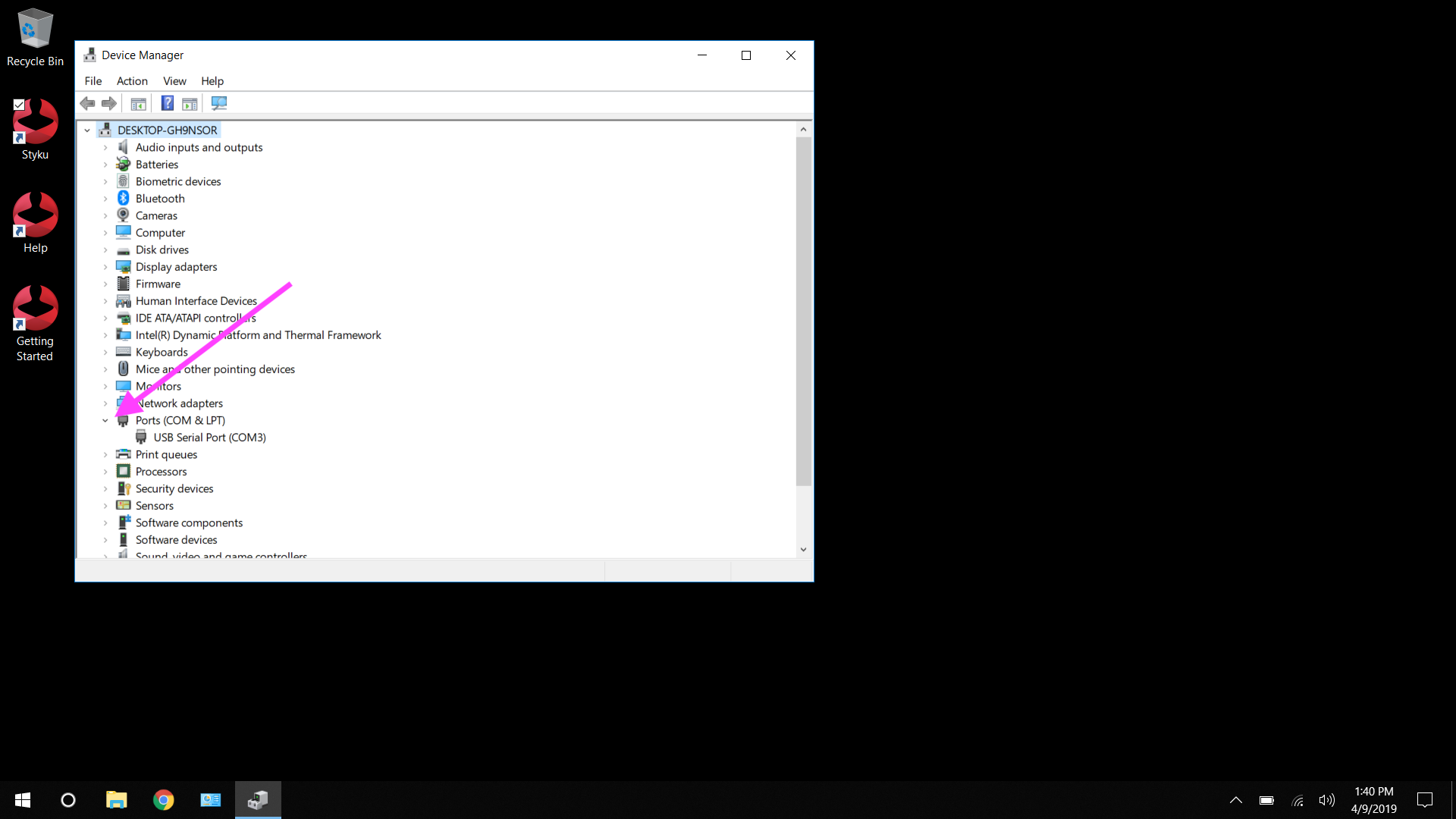 If you do not see this port, try using a different USB port for the turntable to see if it detects. Also please try restarting the computer - sometimes Windows updates can interfere with the correct operation of the Styku hardware.
4. If none of these steps, please contact Styku Support. There may be a hardware issue. You can reach Support by clicking here: