In some cases, an out of date cache file on your computer might be the reason some scan profiles aren't appearing. Learn how to fix this issue below.
Step 1 : Turn off the Hide Profiles feature to see all profiles, then press the Open Profile button and look through the list to make sure the profiles you are searching for are missing.
Read this guide to learn how to toggle the Hide Profiles feature.
Step 2 : Close the Styku software, then press the yellow folder icon in the tray at the bottom of the screen to open up the Windows File Explorer.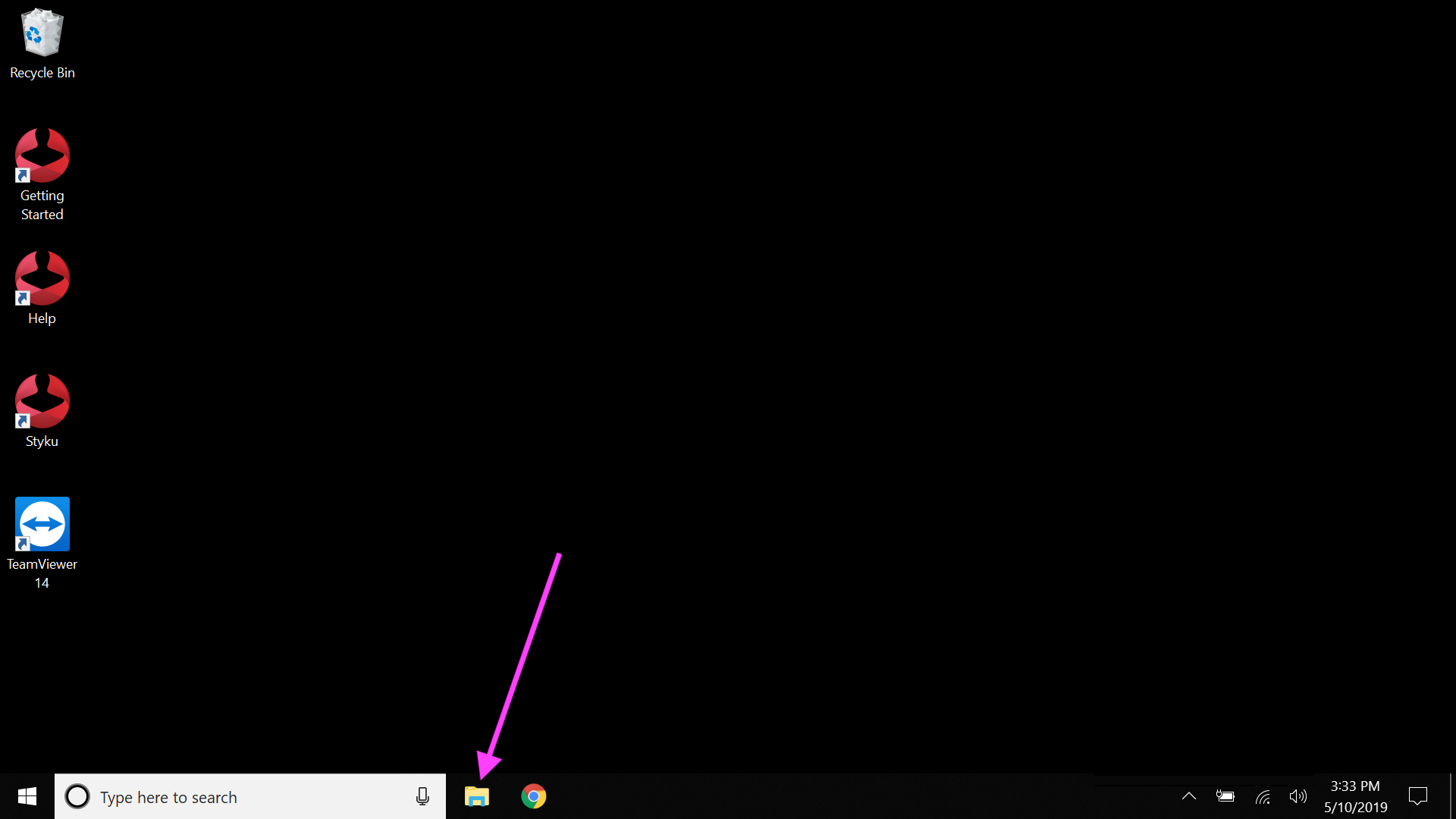 Step 3 : Click in the address bar near the top of that window, delete the value that's in the address bar, and type %ProgramData% in the address bar. Then press Enter.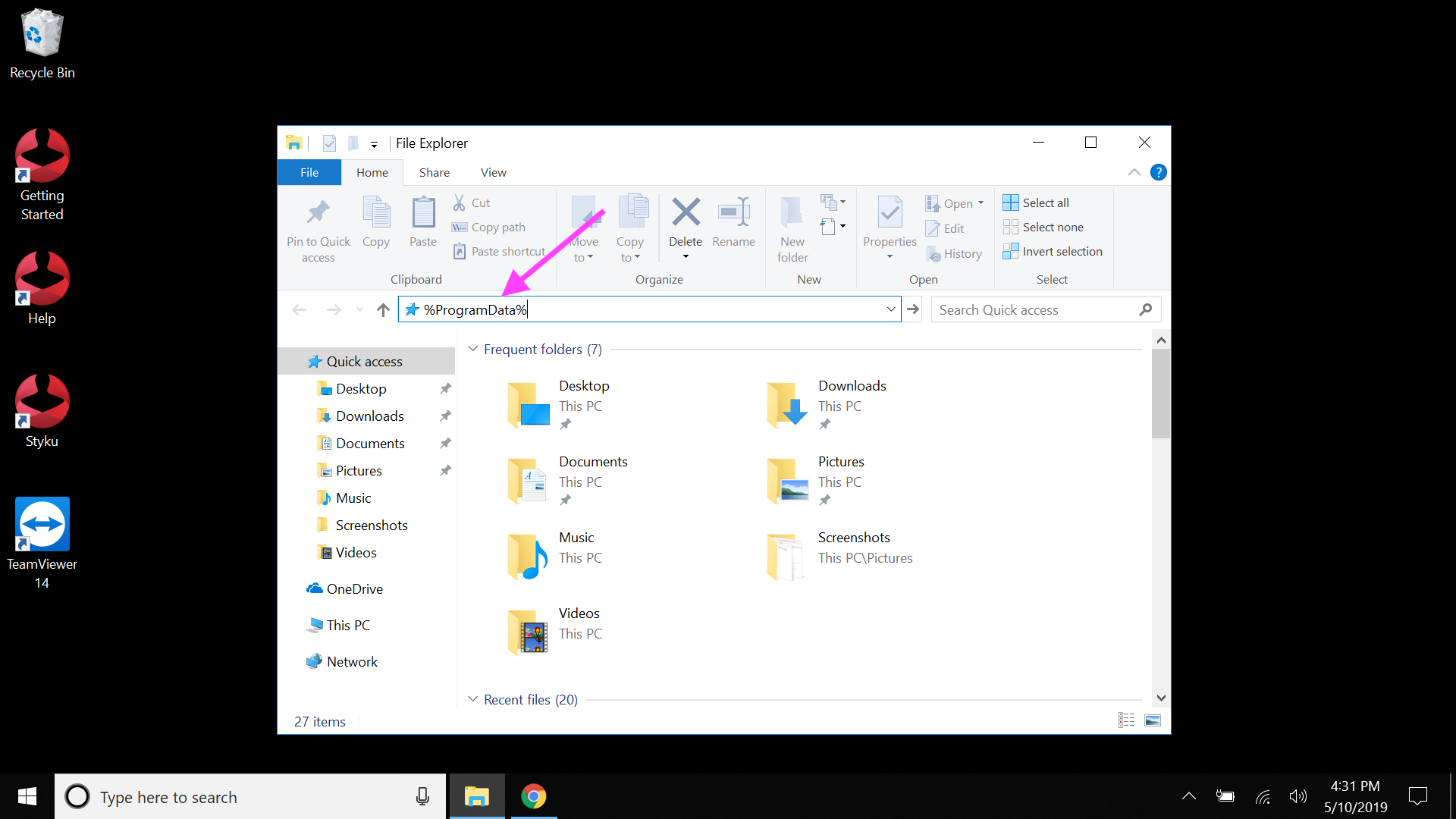 Step 4 : Scroll down and double click on the Styku folder to open it.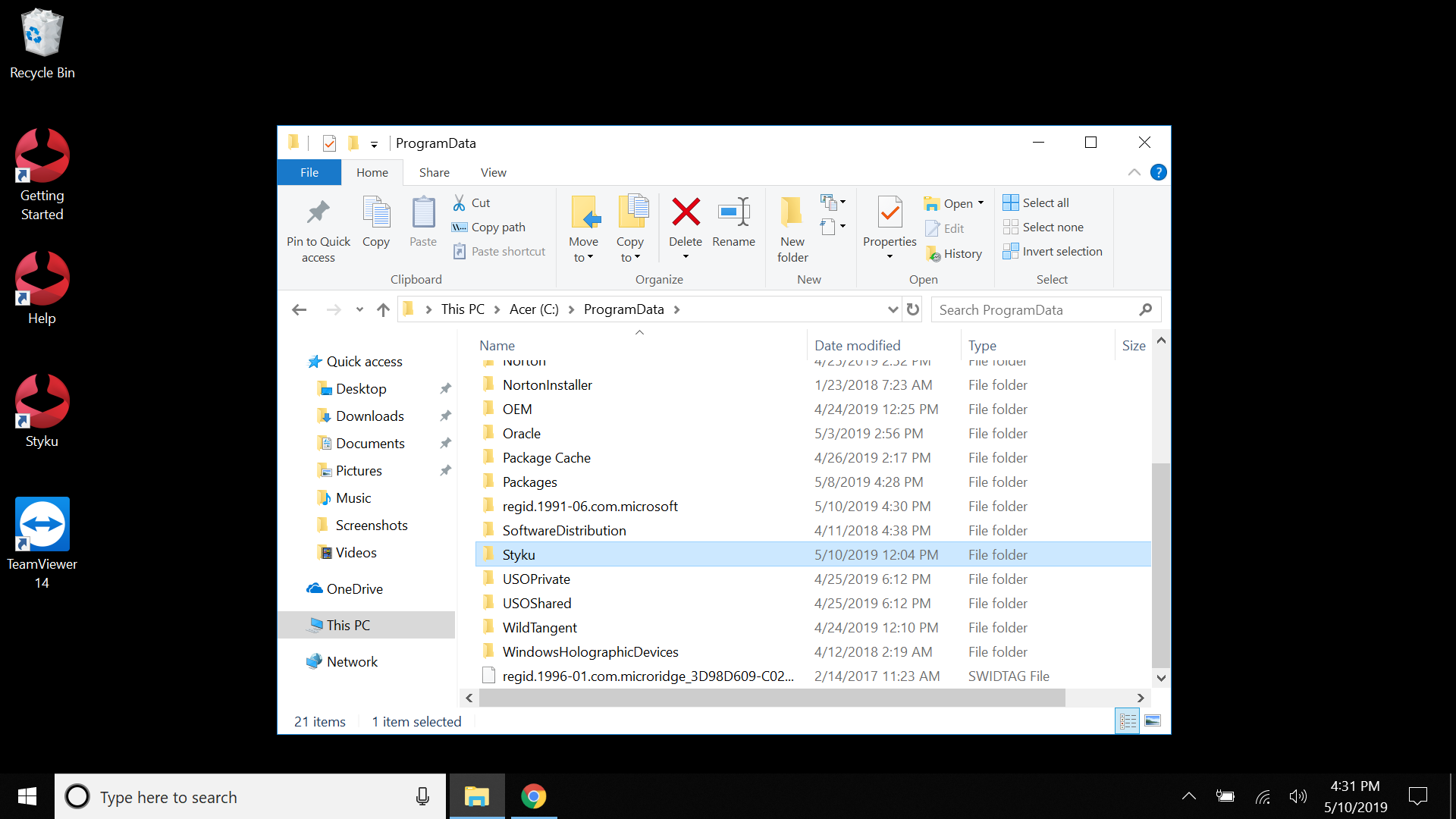 Step 5 : Double click on the Archive Cache folder to open it.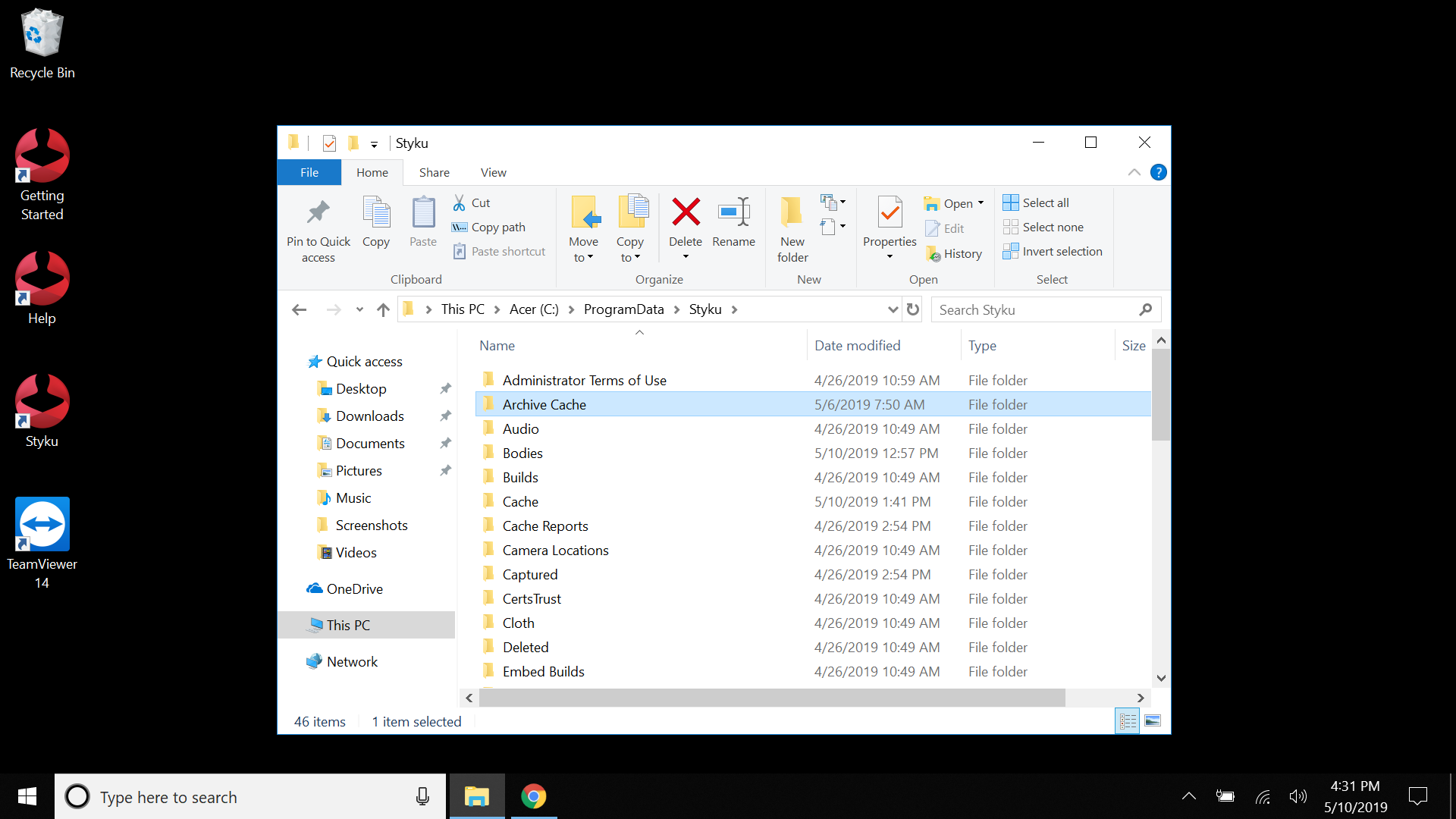 Step 6 : Right-Click the file named body_cache_v2.cfg and choose the Delete option, to delete the file.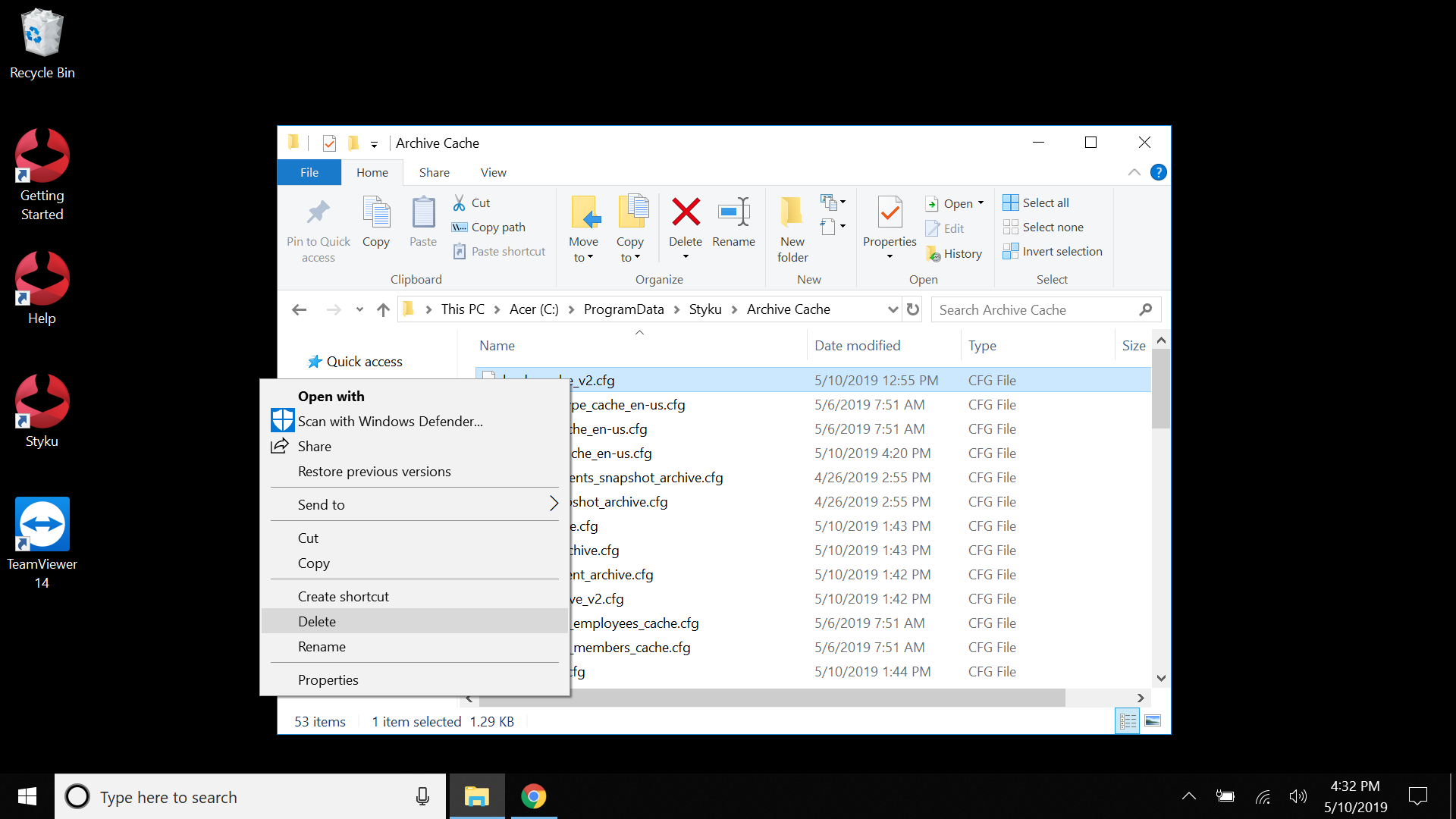 Step 7 : Now re-open the Styku software and go to the Open Profile window again. If your missing profiles were due to an out-of-date cache file, they should now appear in the list.
If your profiles or scans still do not show up, create a ticket with Styku support and list the profile emails and scan times for the scans that are missing. Someone from the Styku team will look into the issue and get back to you.
Submit a support ticket here : https://www.styku.com/help