How can I create and share Styku scan information and reports?
Learn how to create and share reports through the Styku software.
Step 1 : Press the Share button at the bottom of the window once you have opened a scan profile.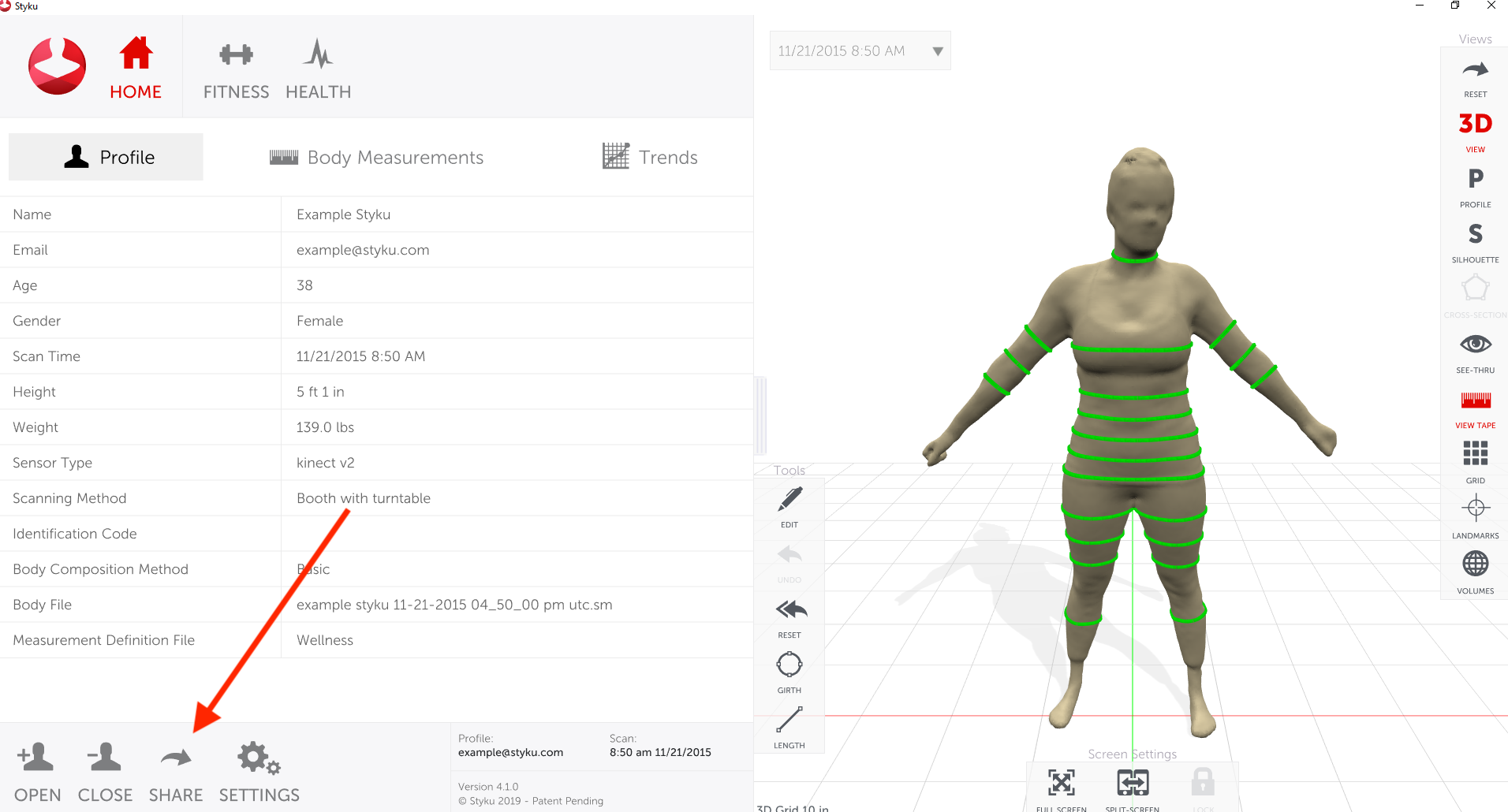 Step 2 : Select the type of report you would like to create.
Click here for a description of the reports you can create.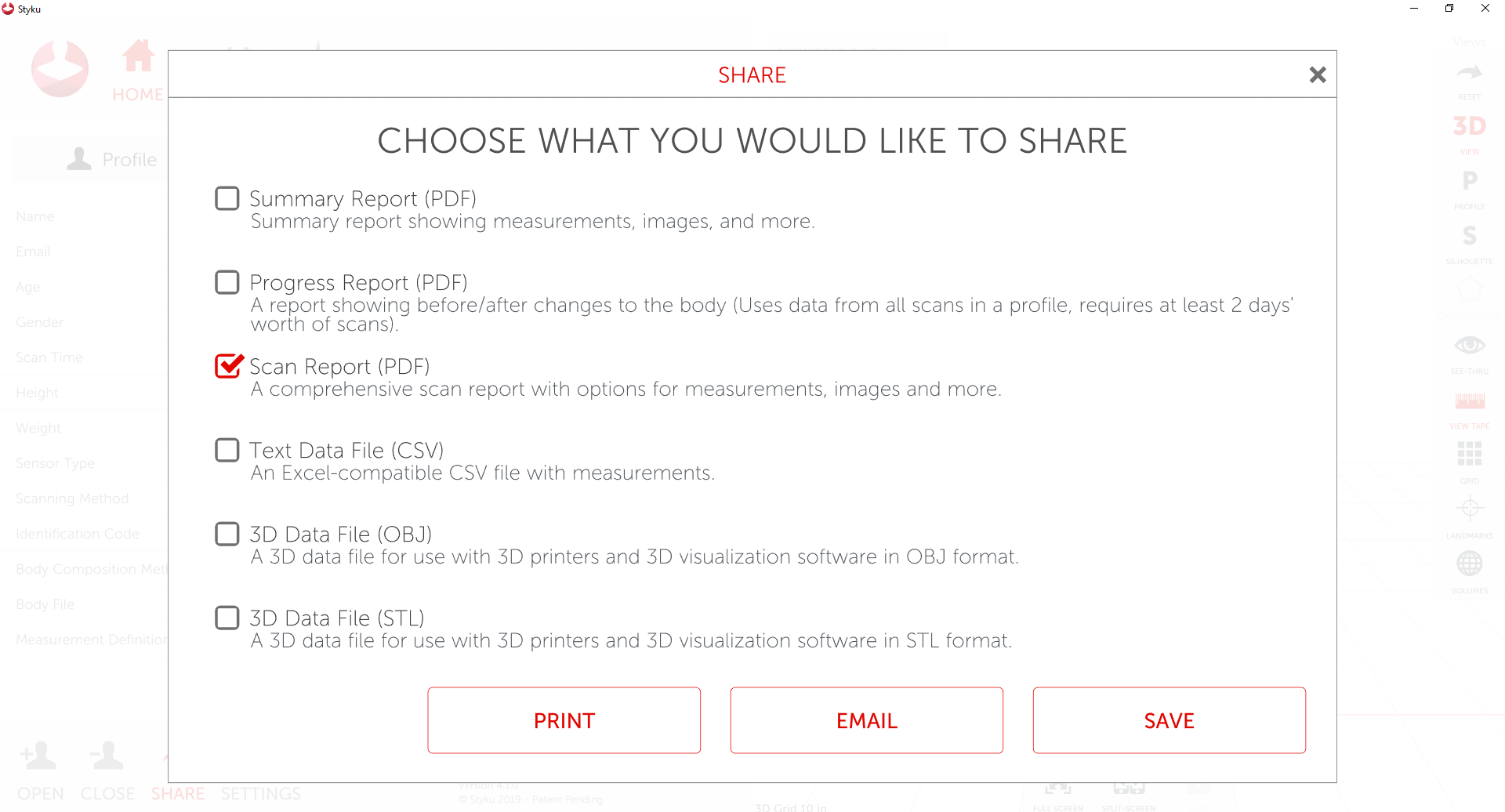 Step 3 : Choose either to Print, Email or Save the report to your computer.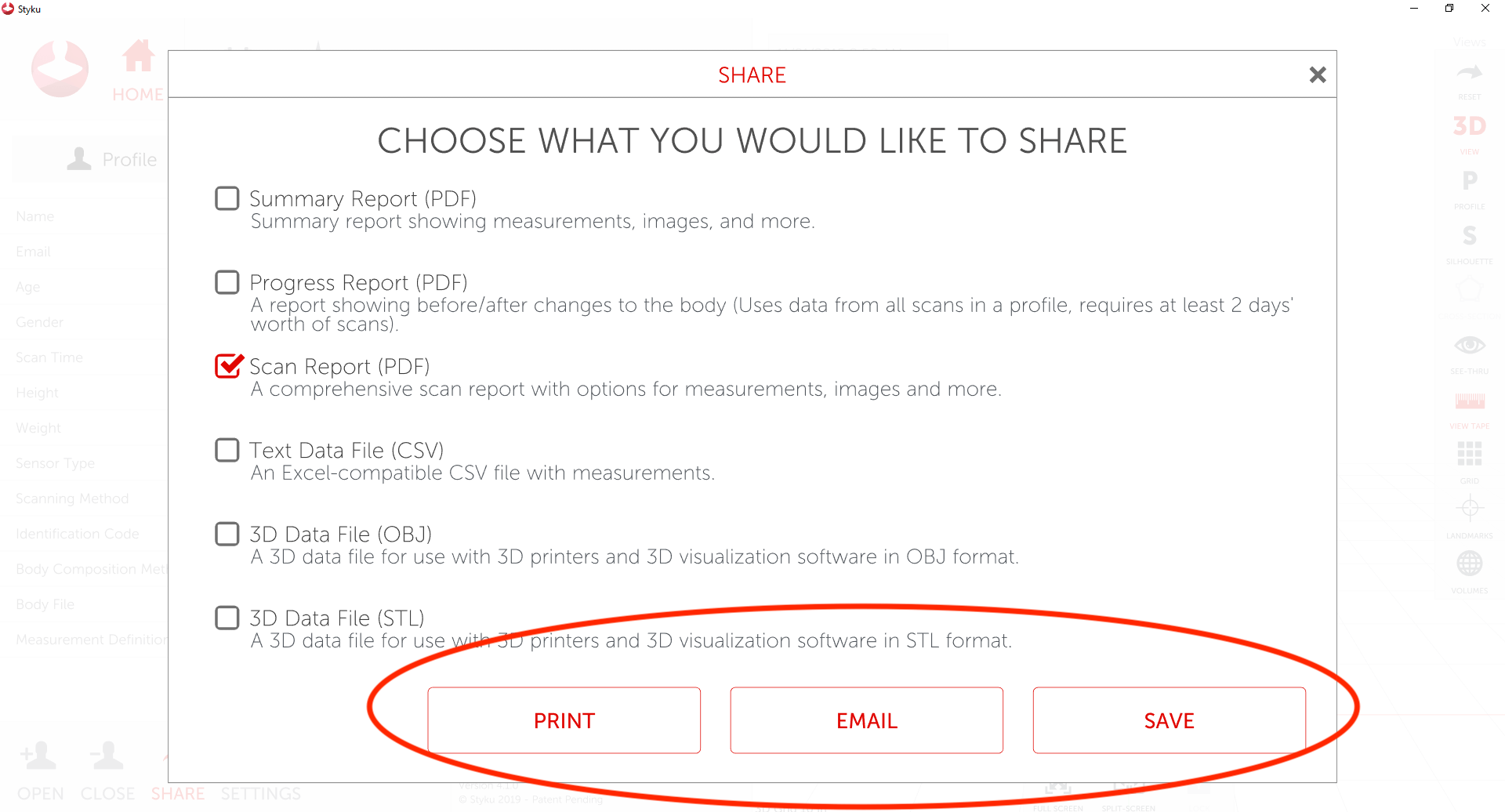 Step 4 : You can customize and select which items on the report to send to the client. Uncheck any pages that you don't want to send in the report and then press Set Pages.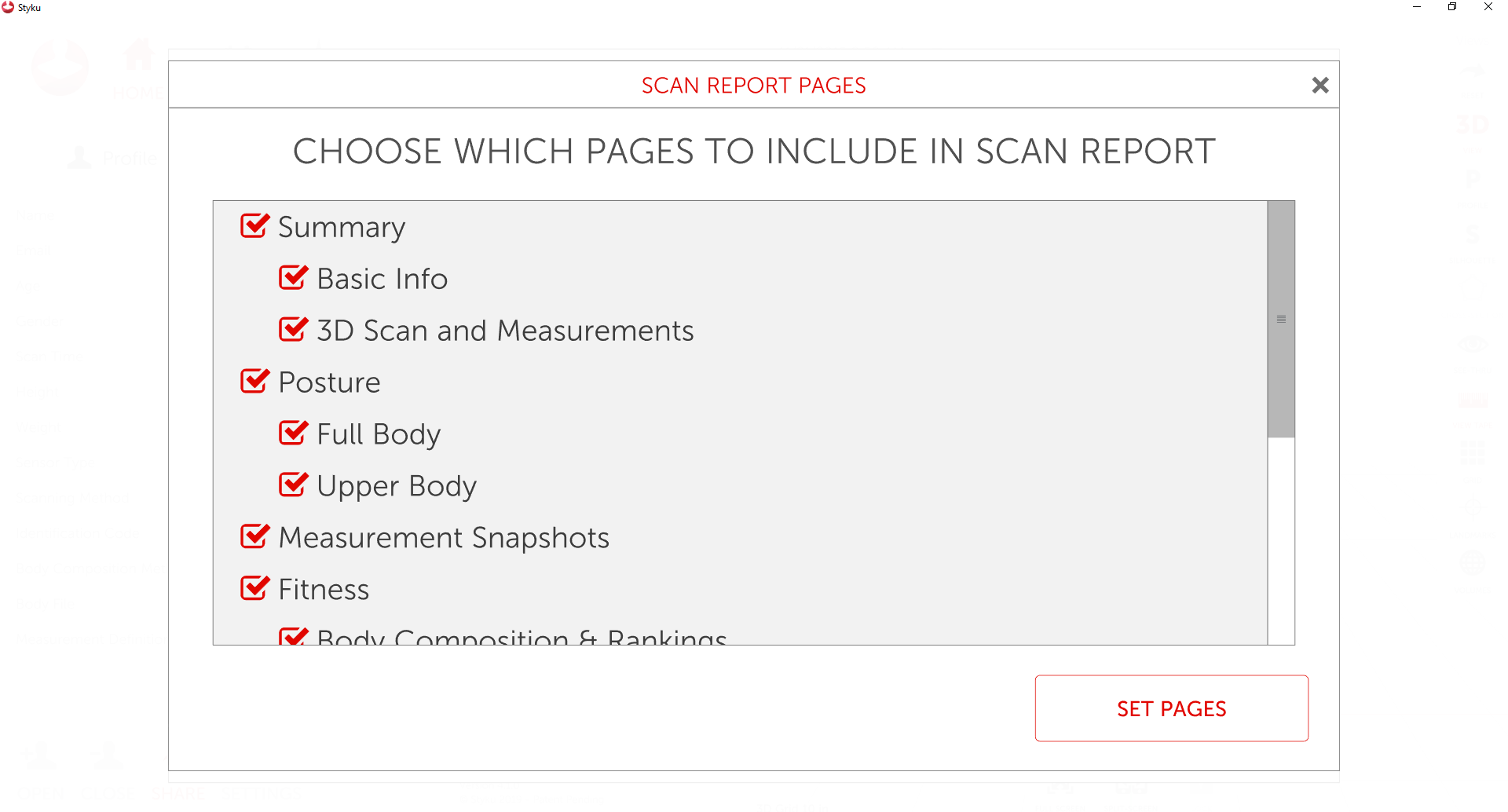 Step 5 : If you chose to email the report, the software will ask you to confirm the email adress to send to. You can change the email address by editing it in the box provided.
Note: This will not change the email address associated with the customer. To change a customer scan profile, you must edit the profile.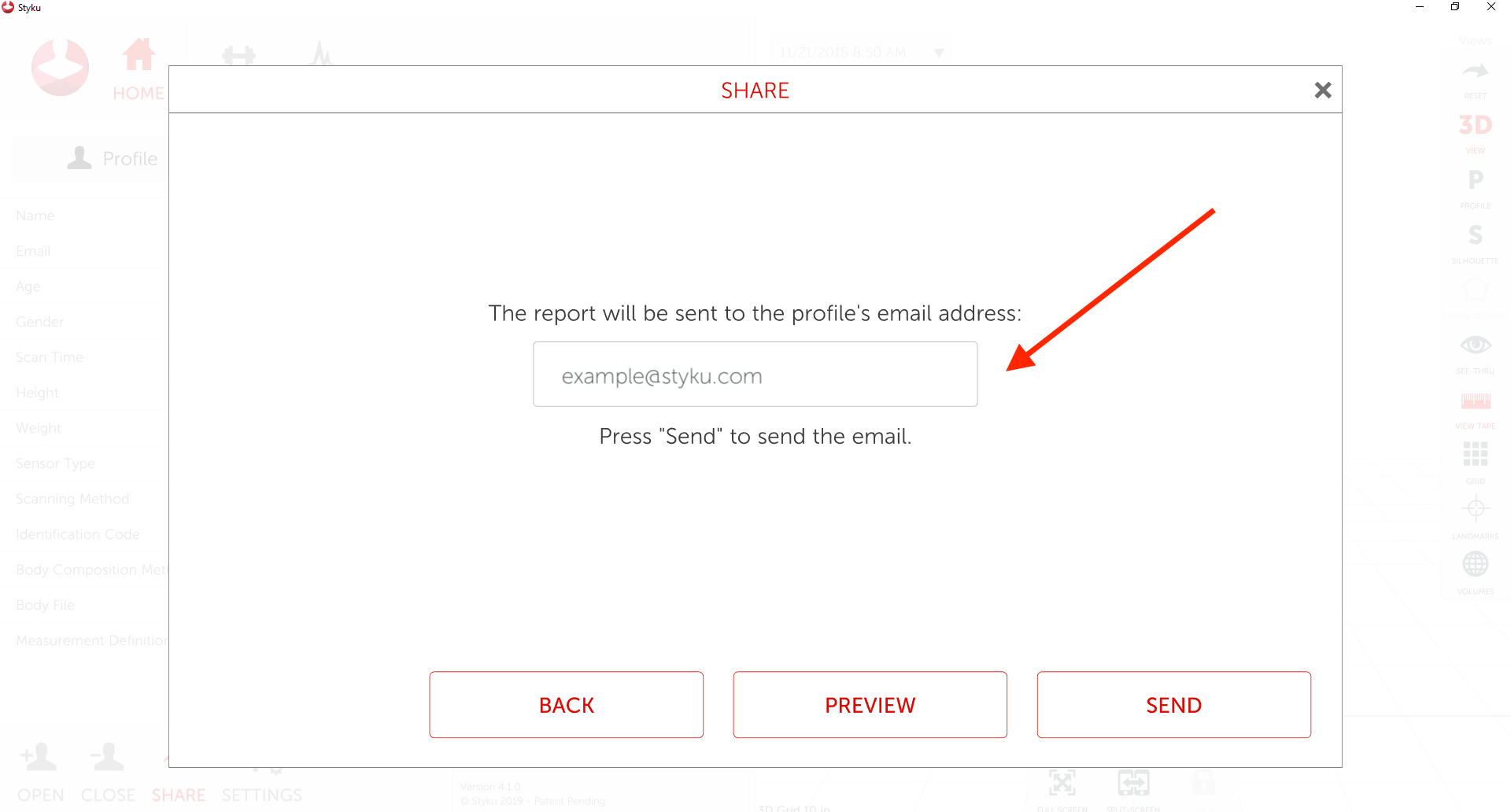 Step 6 : Press Send to send the email or Preview to view the report on the computer. When sent, an email with a link to the report will be sent to the email above.