Profile Info and Scan Data
My customer's scan profile has the wrong email address, or other incorrect info. How can I fix it?
You can edit a scan profile to correct a typo in an email address or a name using the Styku software. Read below to learn how.
Step 1 : Press the Settings button to open the Settings menu.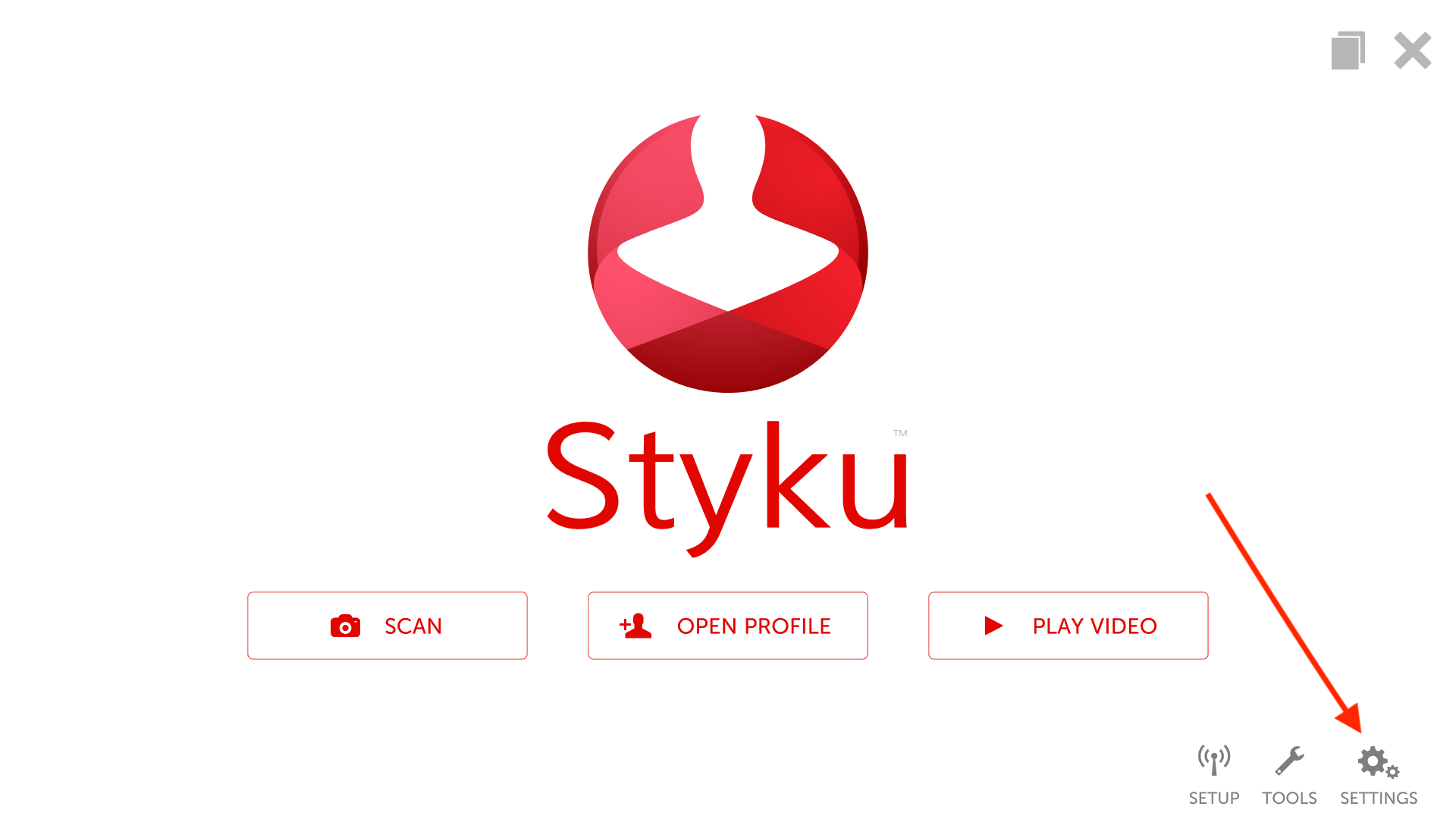 Step 2 : Scroll down and choose the Customer Profiles and Scan Data option.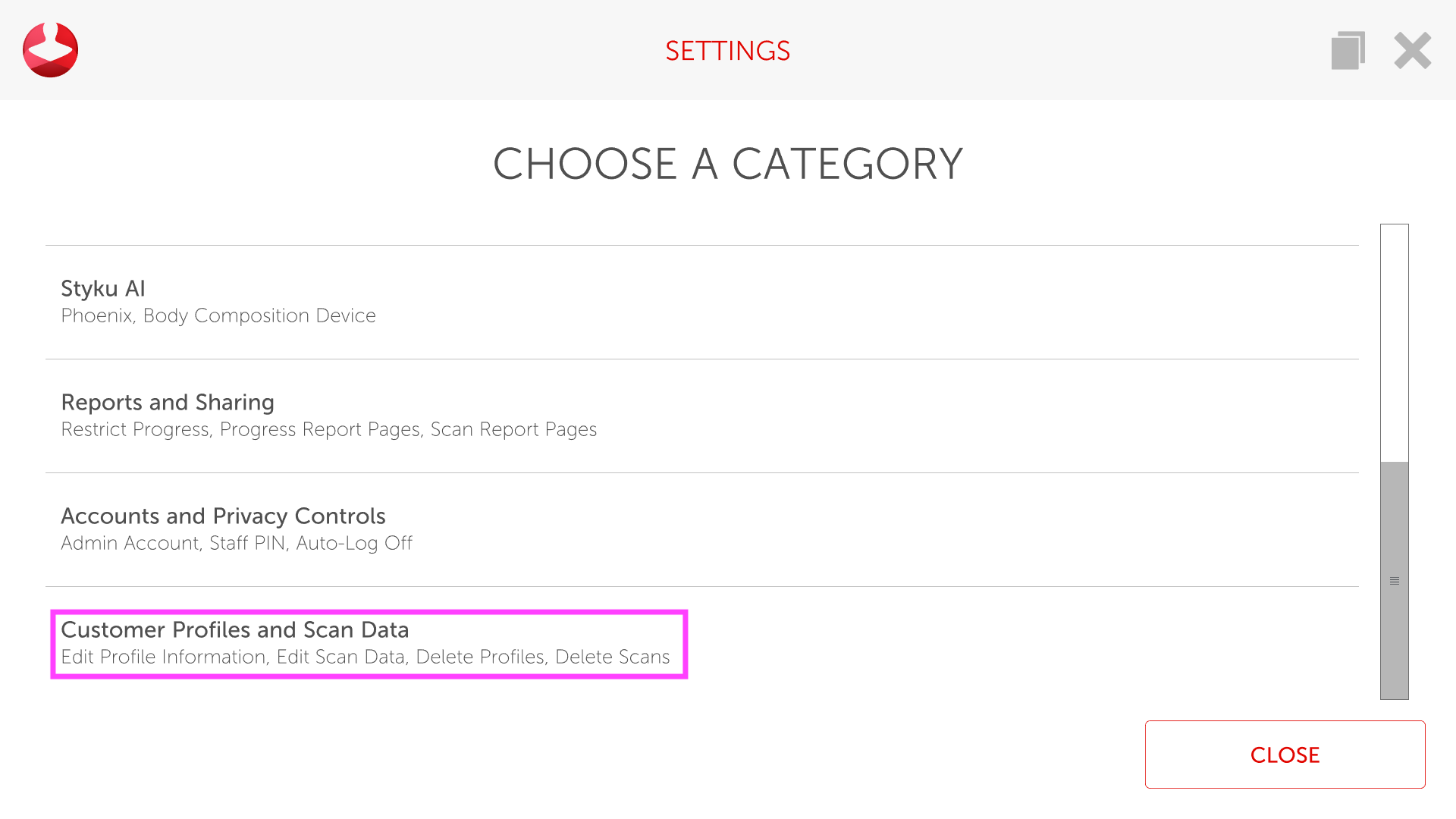 Step 3 : Log into your administrator account.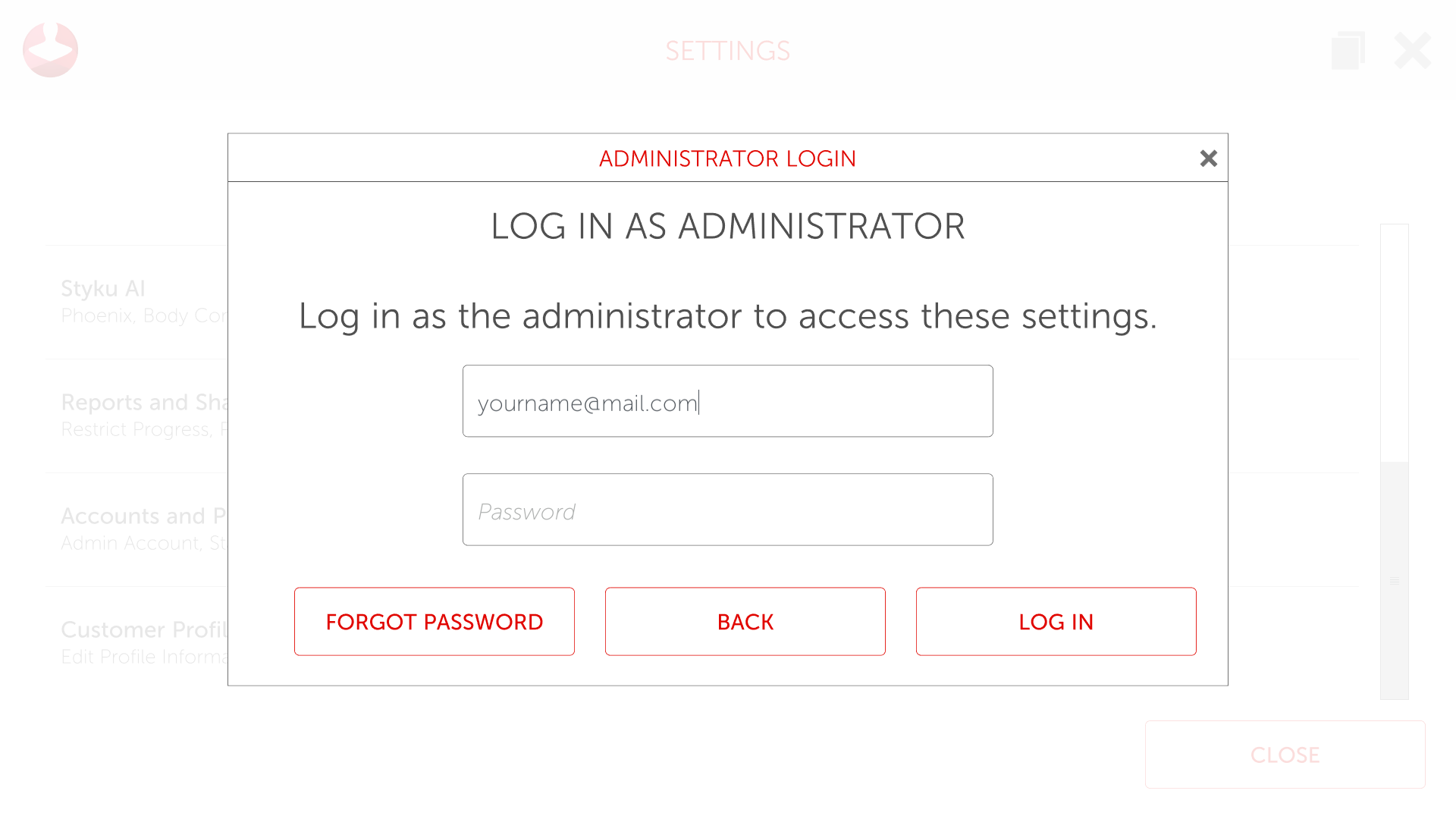 Step 4 : Choose the Edit Profile option.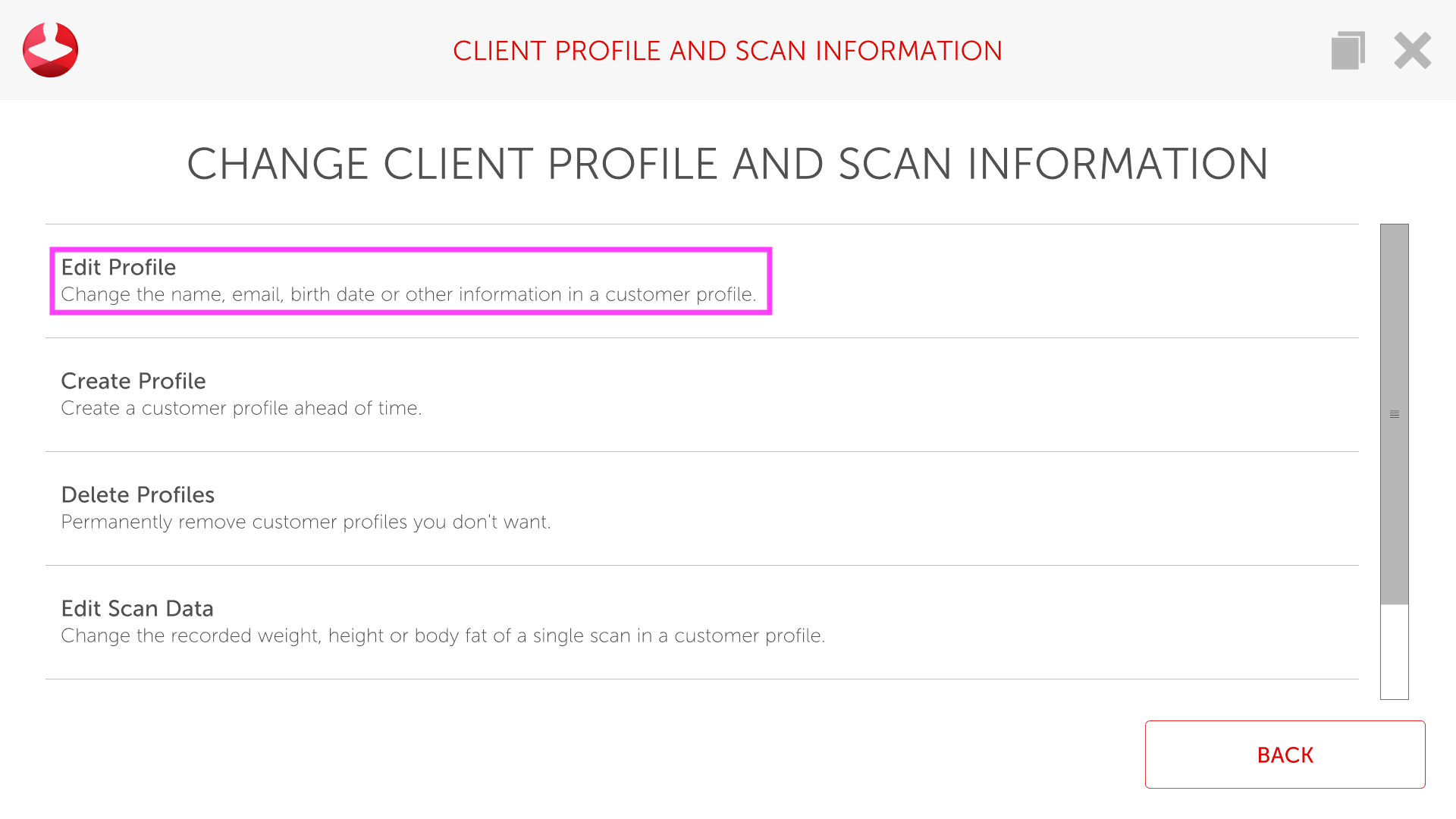 Step 5 : Search for and select the profile you want to edit, then press Continue to load the profile.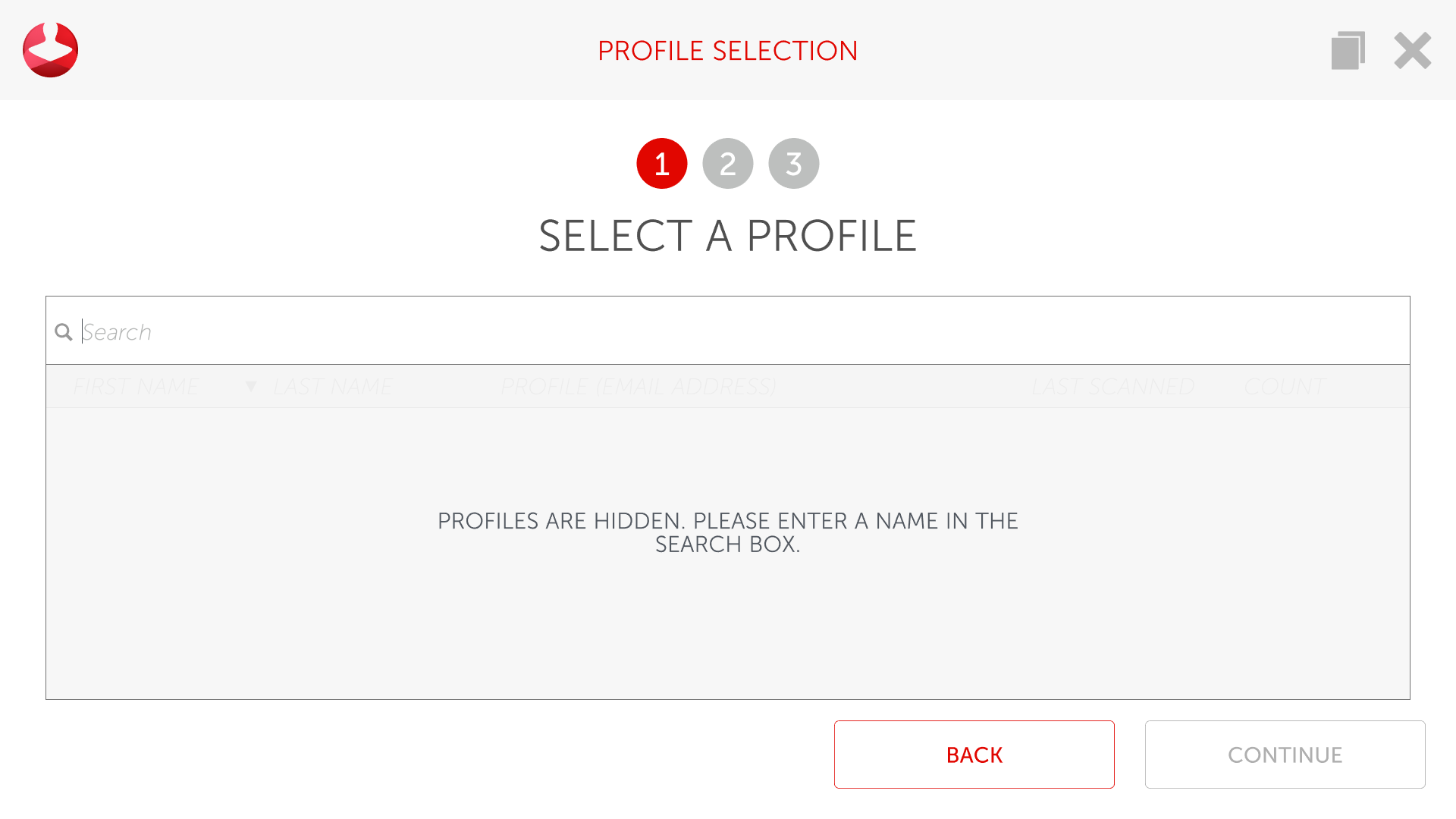 Step 6 : Change the profile information as needed. There are two pages of information. When you're finished, press Continue. The profile will close and you'll be taken back to the Settings page. You can close the settings; the profile is now updated with the new information.