Styku AI and Styku Phoenix
Instead of seeing one body fat %, I see several, with names like BIA and DEXA. How do I turn this off?
Styku has a few different body composition models in the software, and there's a setting to show or hide them all. Read below to learn how to show only your chosen body fat %, instead of all of them.
Step 1 : Press the Settings button to open the Settings menu.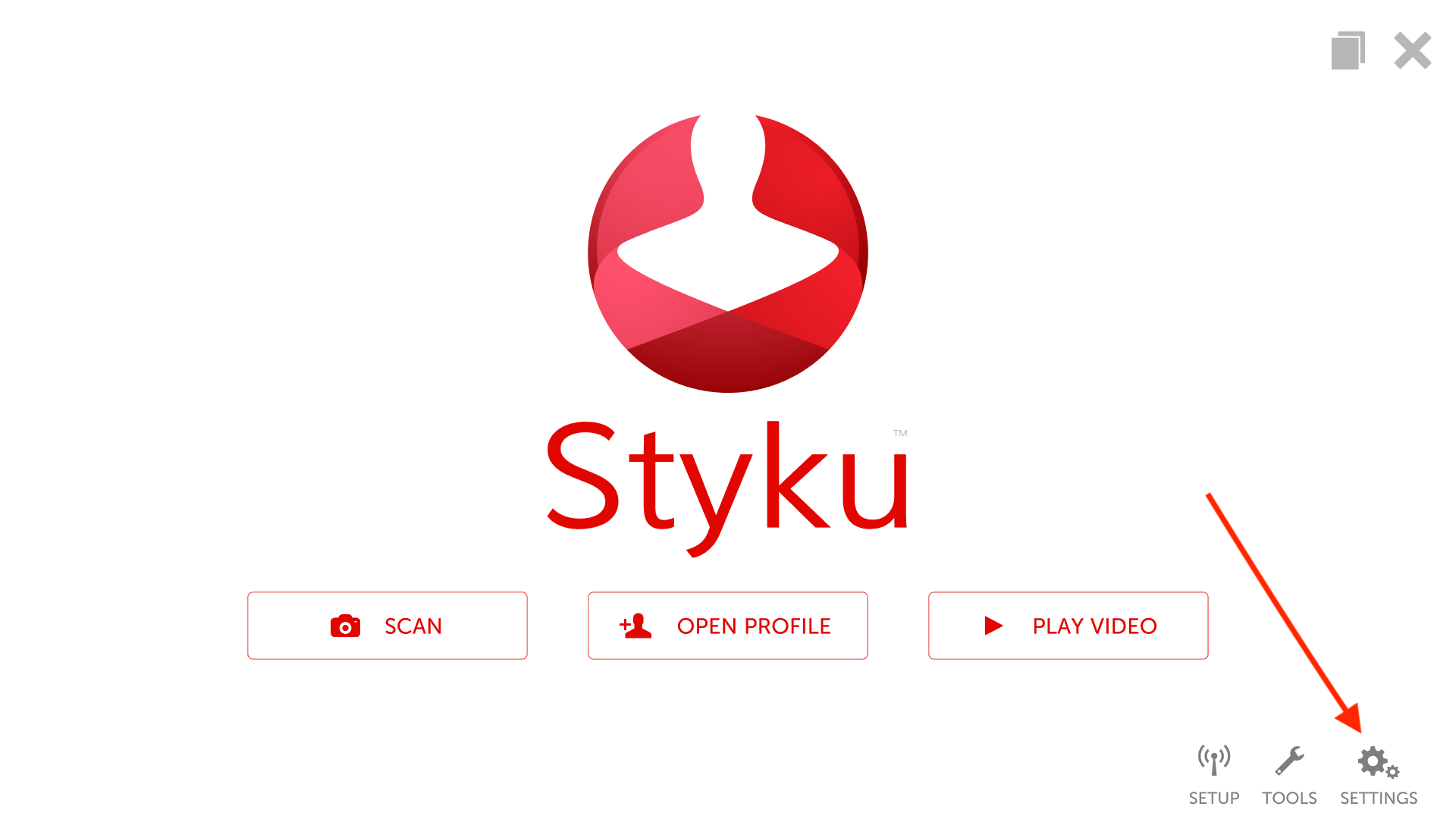 Step 2 : Choose the Styku AI option.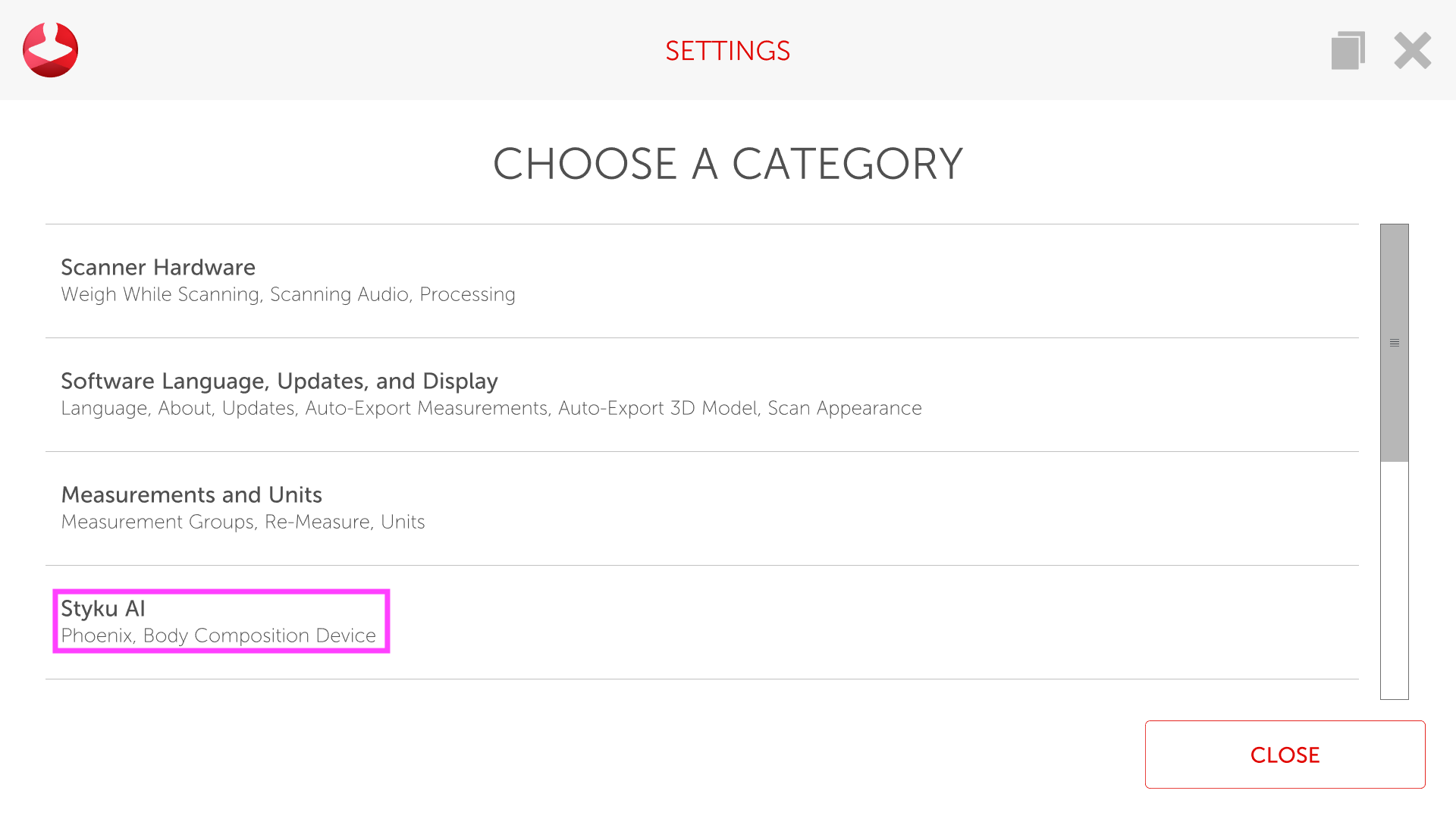 Step 3 : Press the Advanced tab.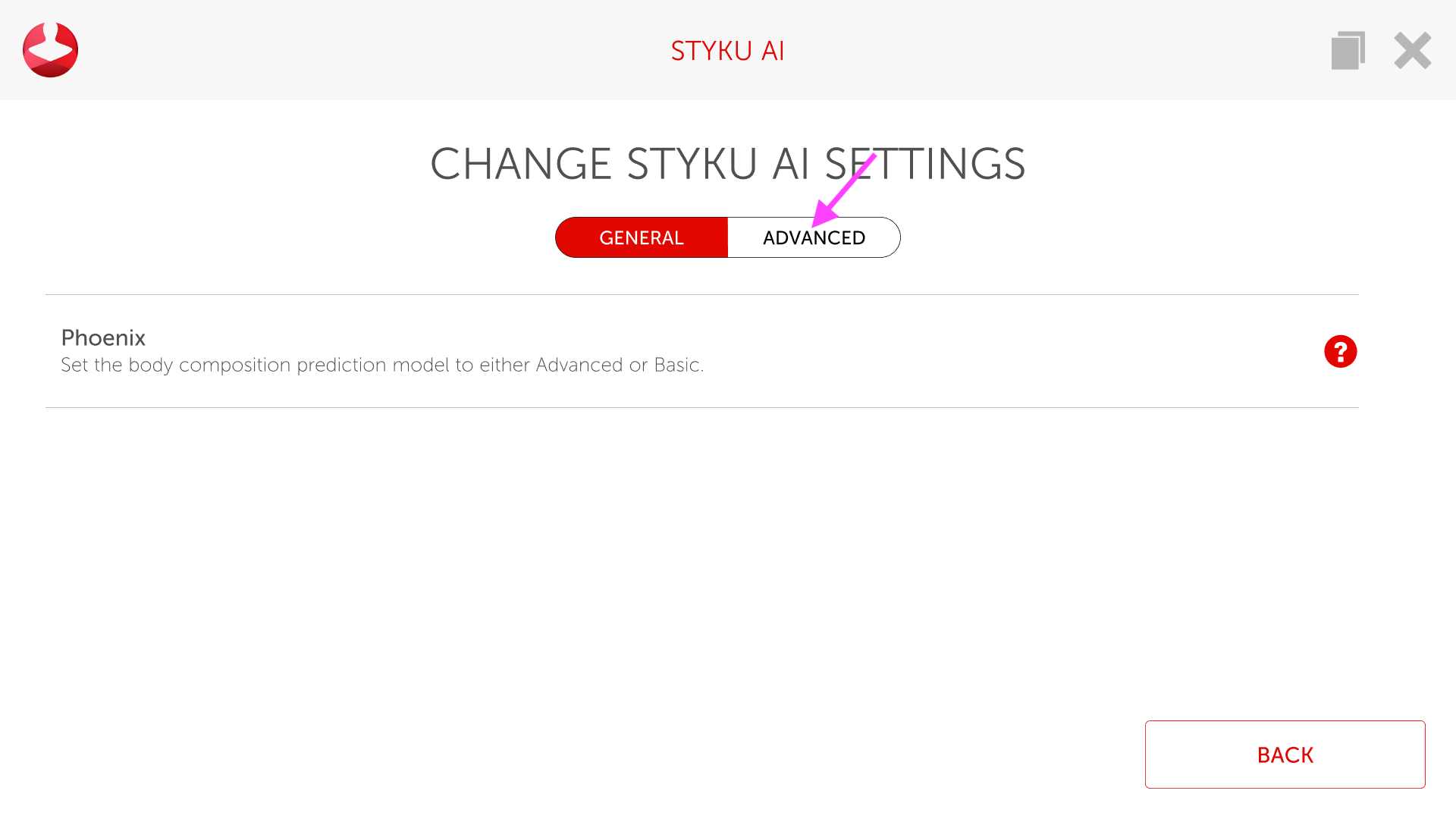 Step 4 : Put in your credentials to log in to your administrator account.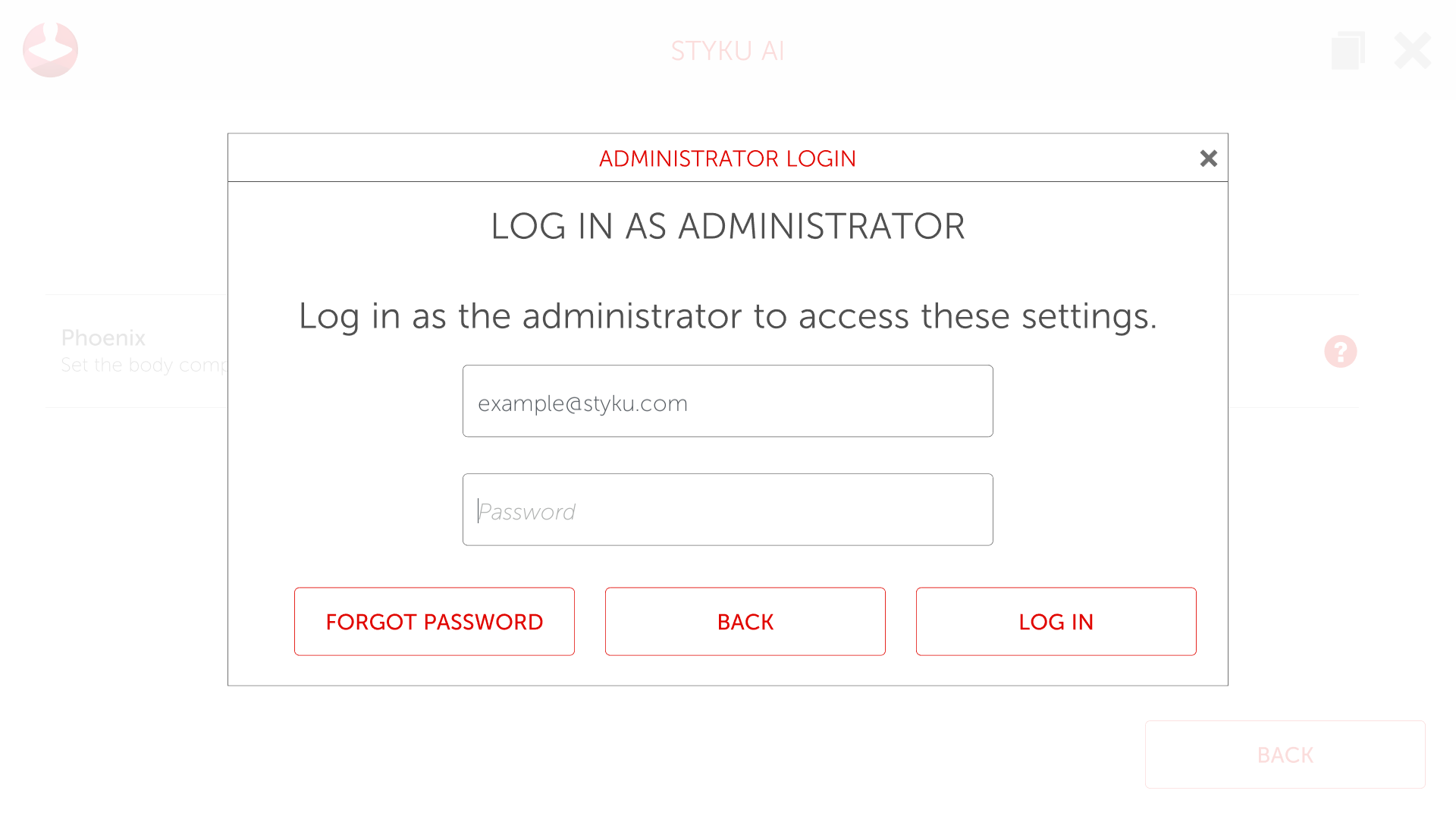 Step 5 : Press the button next to the option, "Display All Body Composition values" to toggle the feature on or off. The button will turn red when on, and grey when off.