You can do so through the Styku customer billing portal.
1. Visit https://styku.superportal.site/ and enter in the email address used to purchase the unit.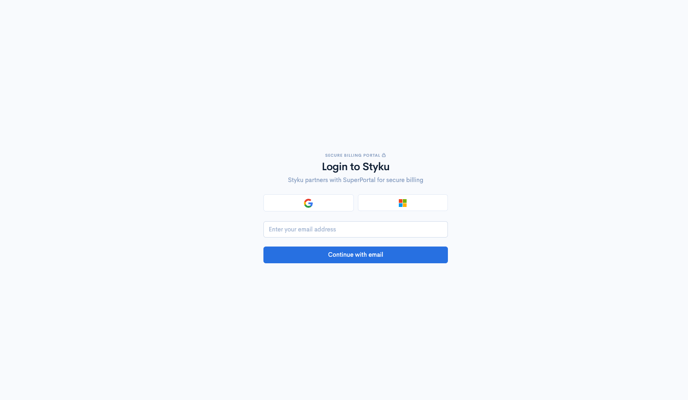 2. A link to access the portal will be sent to your email address. Click on the "Login to Styku" button. Check spam or promotions folder if you are unable to find the email

3. Click the access button in the middle of the page. This will redirect you to your business portal.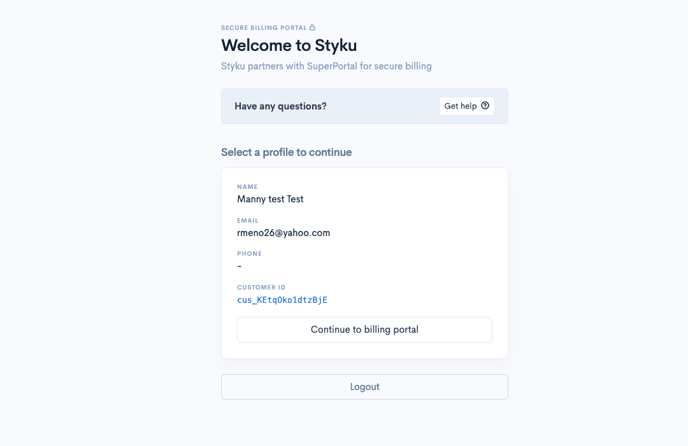 4. To update your payment method click "Add Payment Method"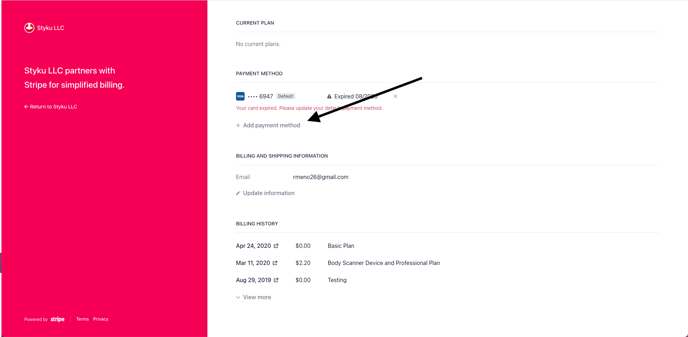 5. Add your new credit/debit card information or ACH bank transfer information.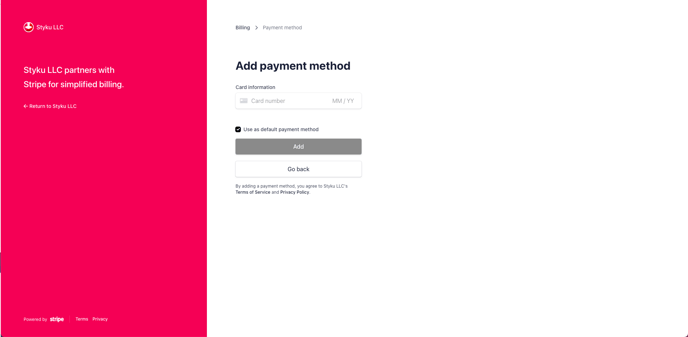 6. If your old card is no longer in use you can remove it by clicking the x.

7.To set the new card as default click the 3 dot options button and click "Set as Default"

8. To update billing information like billing address or email, click update information under "Billing and Shipping information"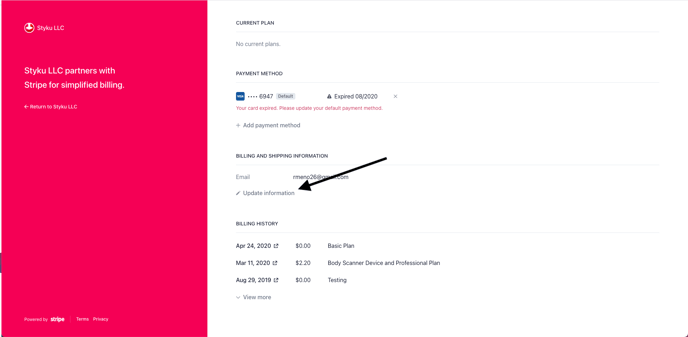 9. Enter in the updated information and press save.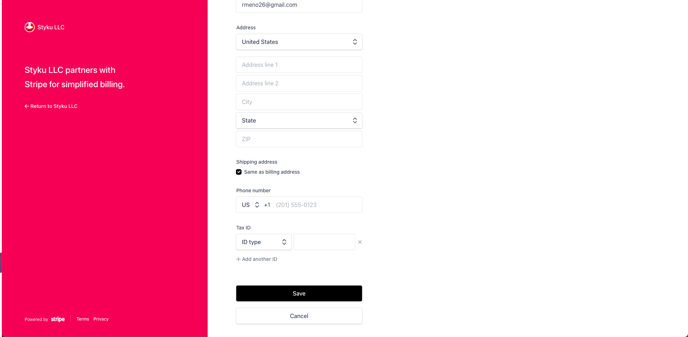 Viewing/paying past due Invoices
1. To view invoices go under "Billing History"

2. Click on the arrow to view the invoice details

3. On this page you can download the invoice and receipt if the invoice is paid.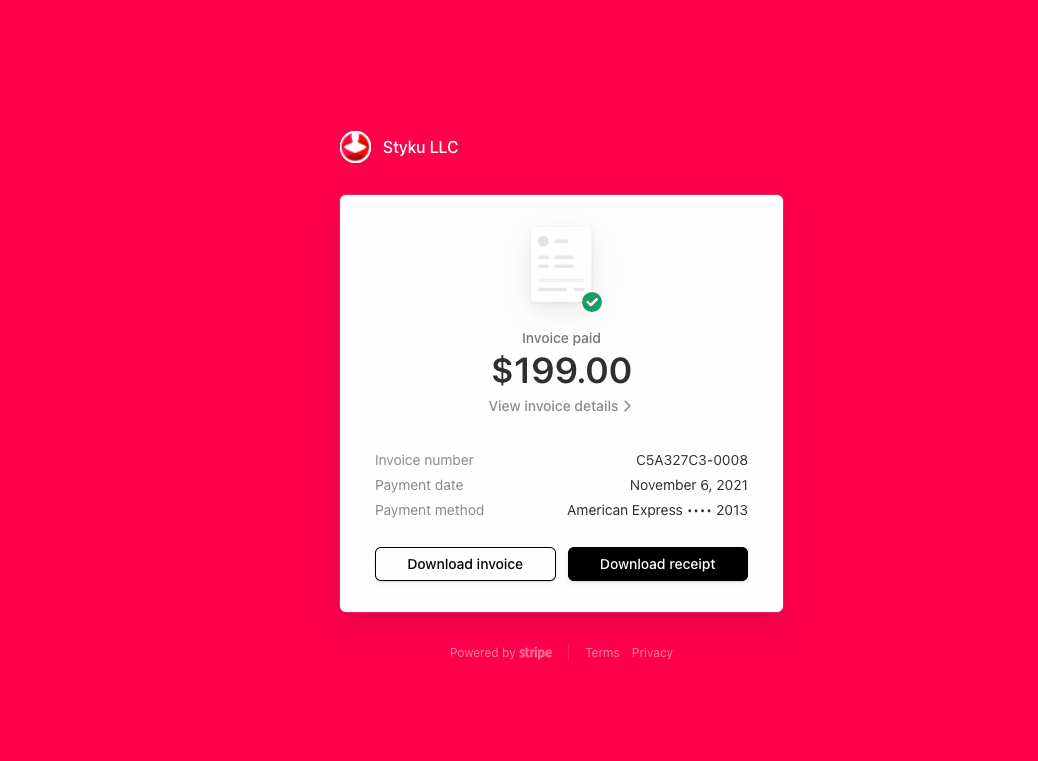 4. If the invoice is unpaid, you can pay for it here