How do I turn off the measurement validation feature?
Read below to turn off Styku's measurement validation feature, if you would rather not have invalid measurements marked and predicted values used instead.
Step 1 : Open the Settings menu.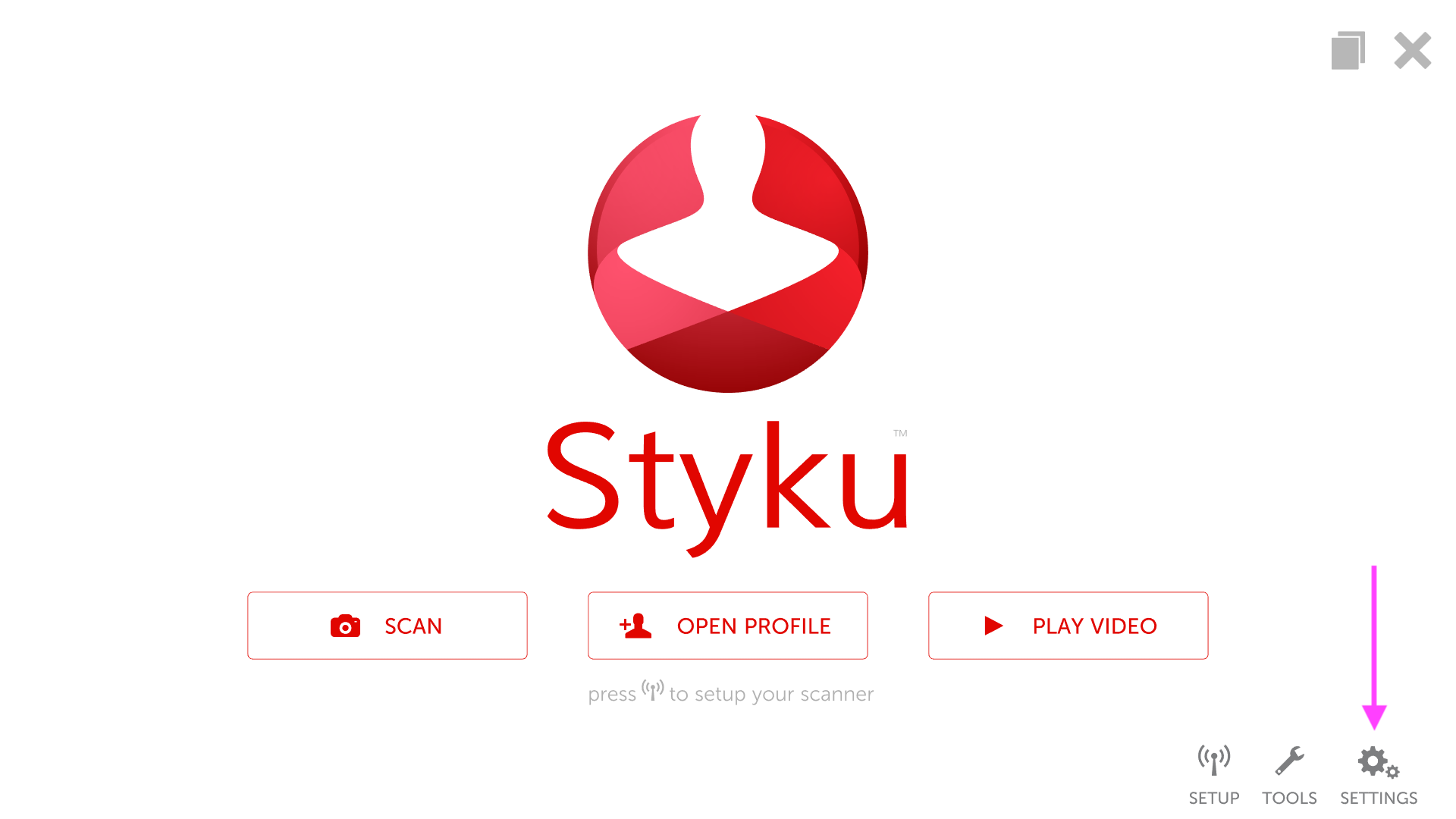 Step 2 : Choose the Measurements and Units option.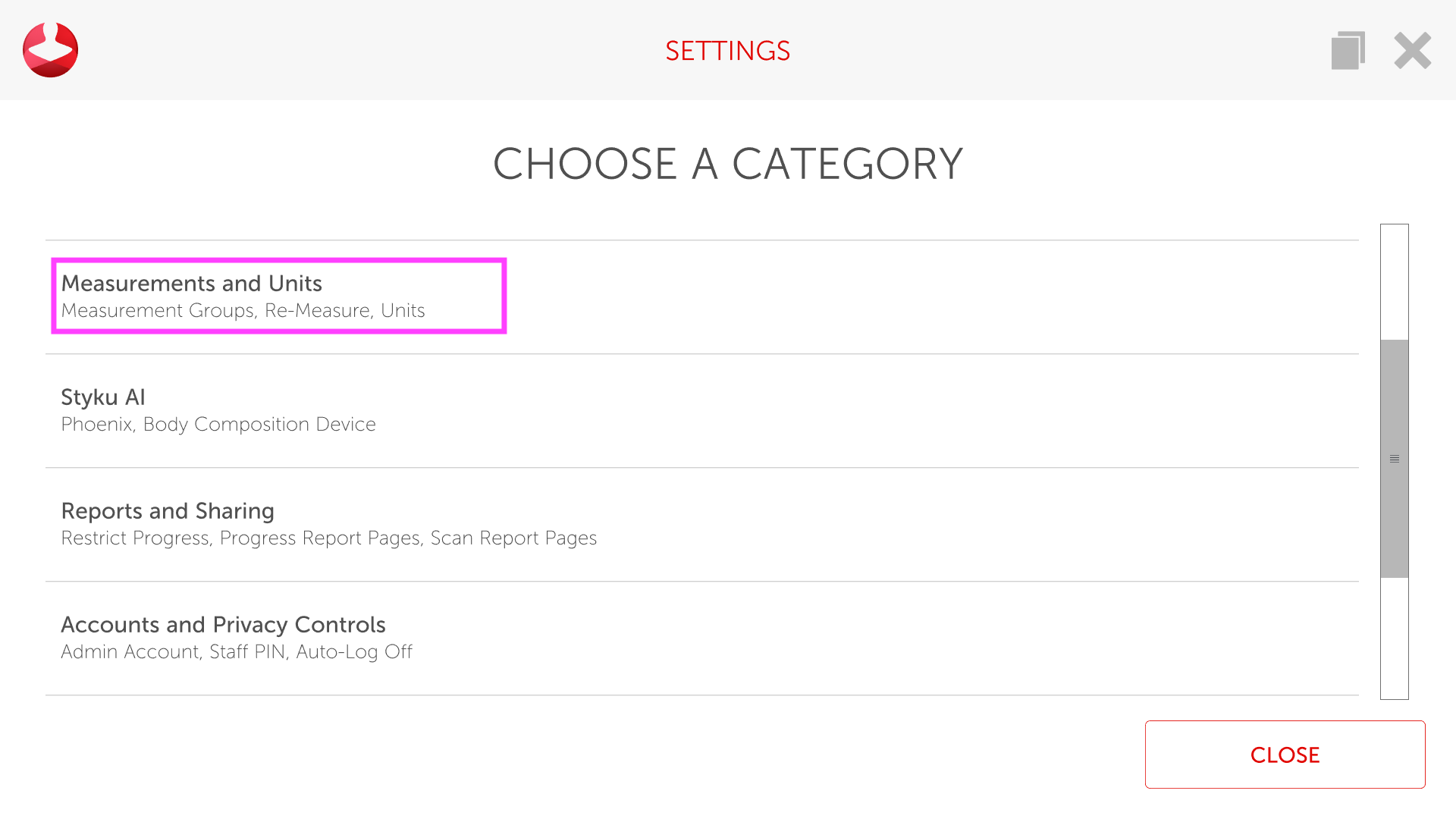 Step 3 : press the Advanced button at the top of the window. You will be asked to log into your administrator account. Enter your email and password, and log in.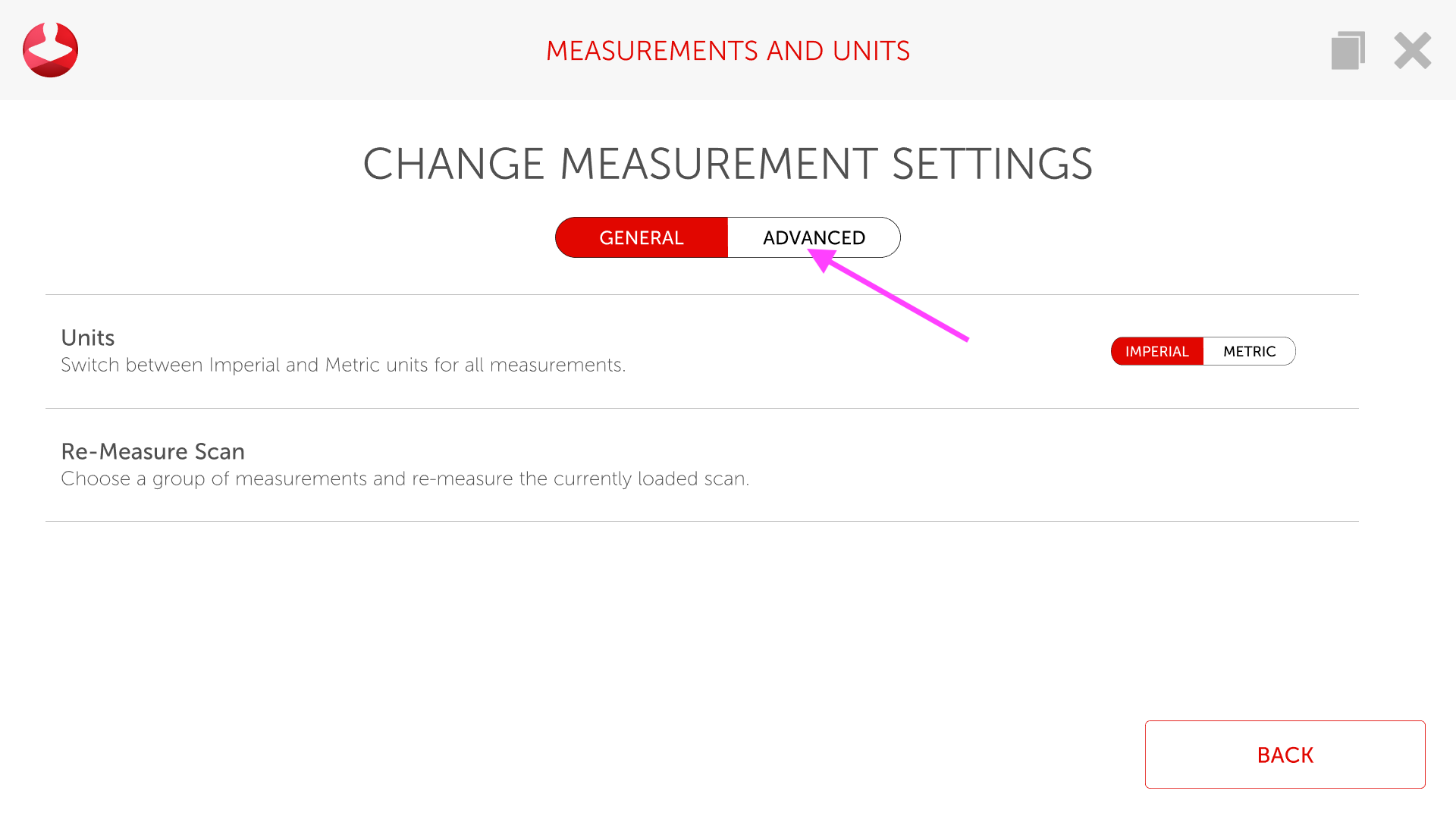 Step 4 : Press the button next to Measurement Validation to turn off the feature. The button will turn grey when the feature is off.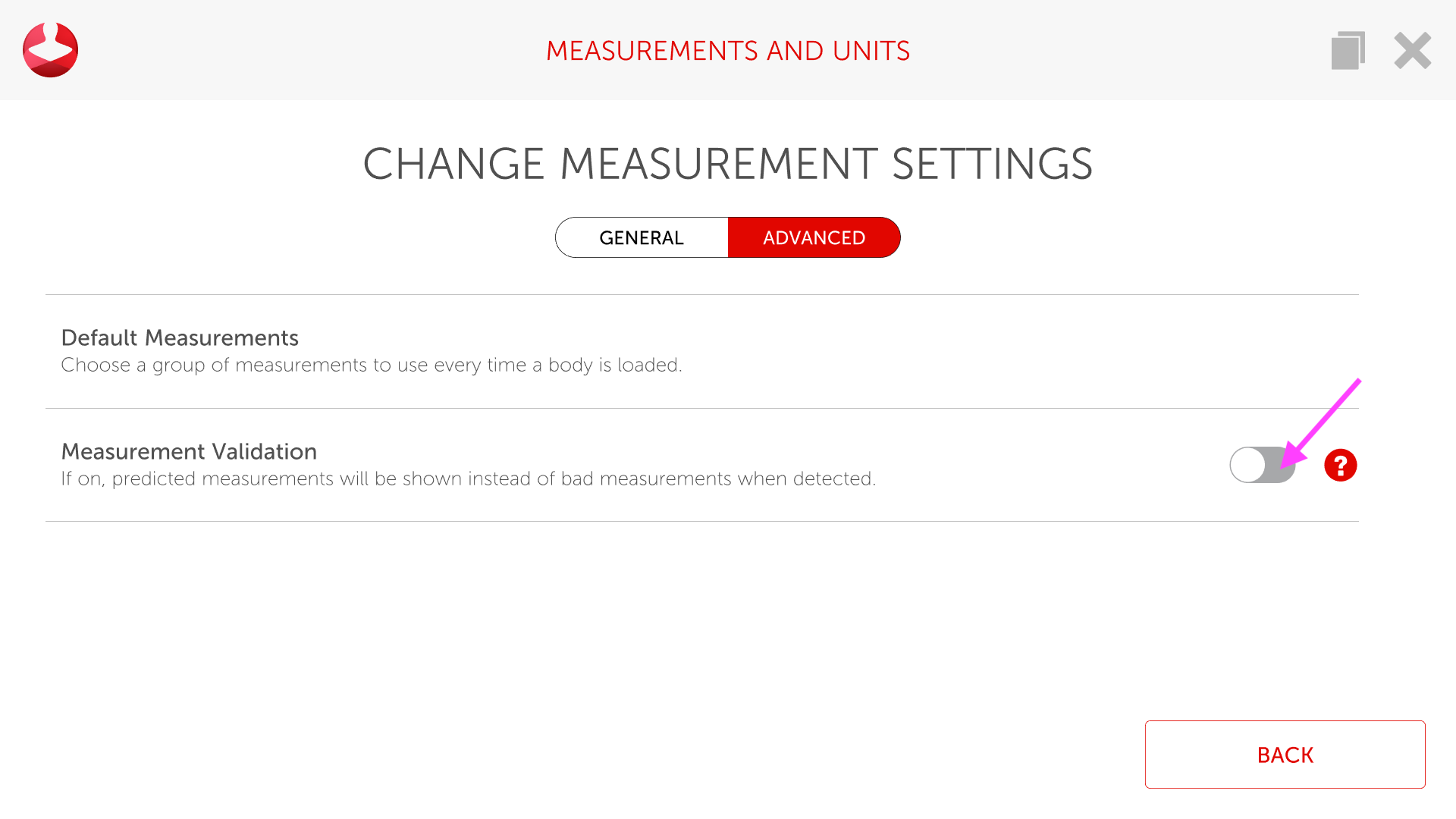 The Styku software will no longer mark measurements, and the measured value will be used in all cases.