Profile Info and Scan Data
How do I delete a scan?
You can delete scans that you don't want to keep in a customer's profile. Learn how below.
Step 1 : Press the Settings button.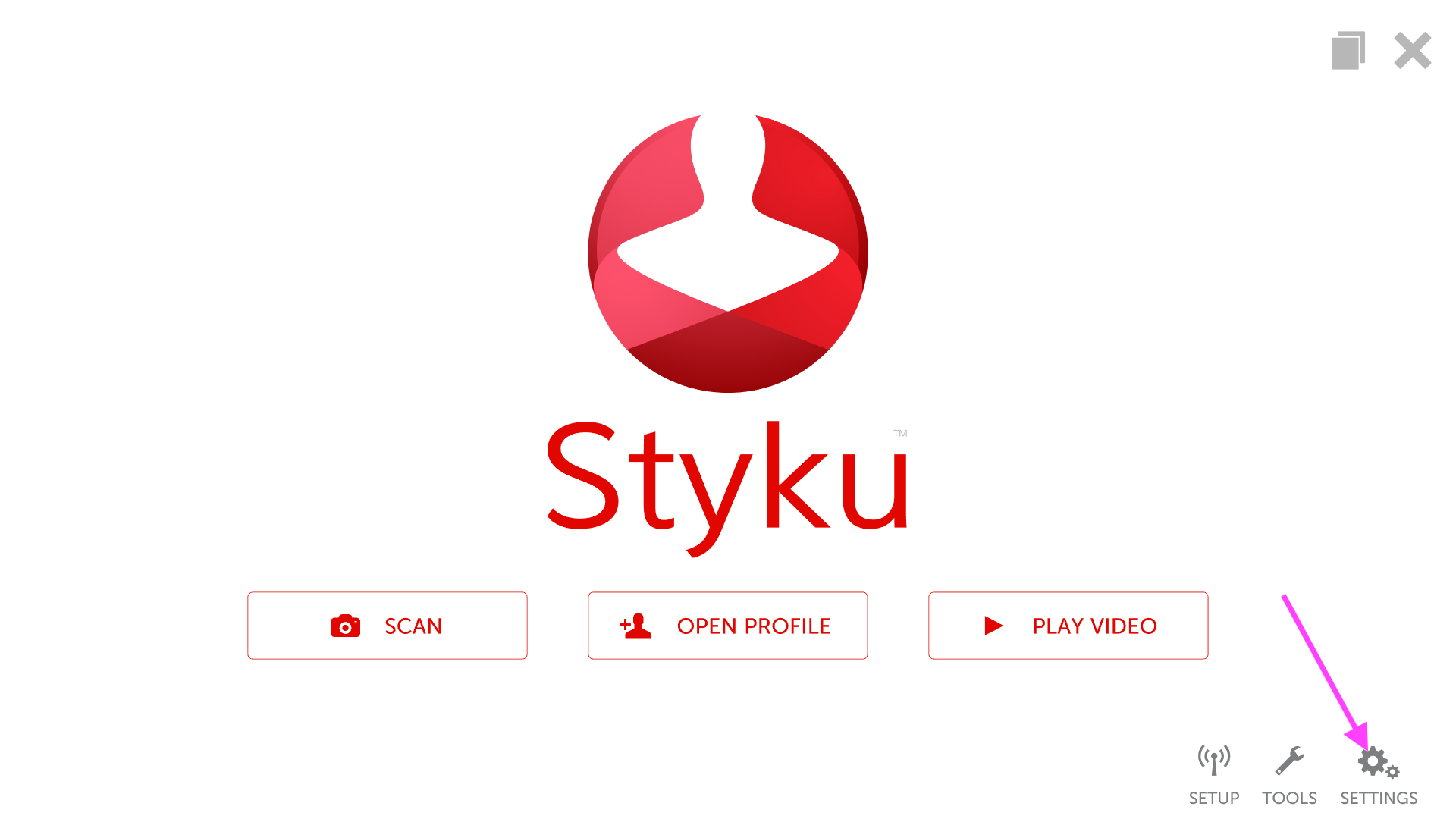 Step 2 : Scroll down and choose the "Customer Profiles and Scan Data" button. You will be asked to log in to open this menu.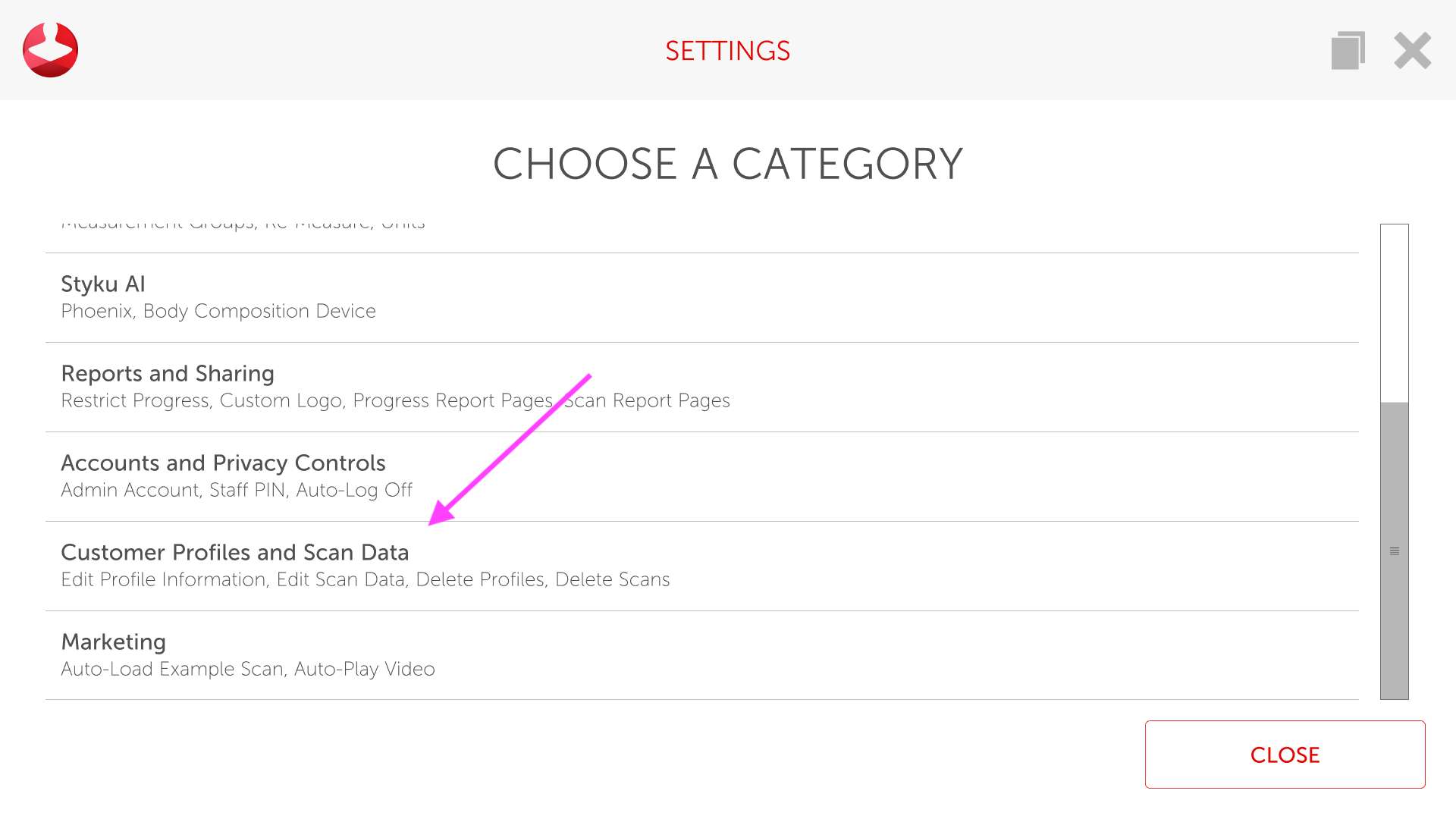 Step 3 : Choose the Delete Scans option.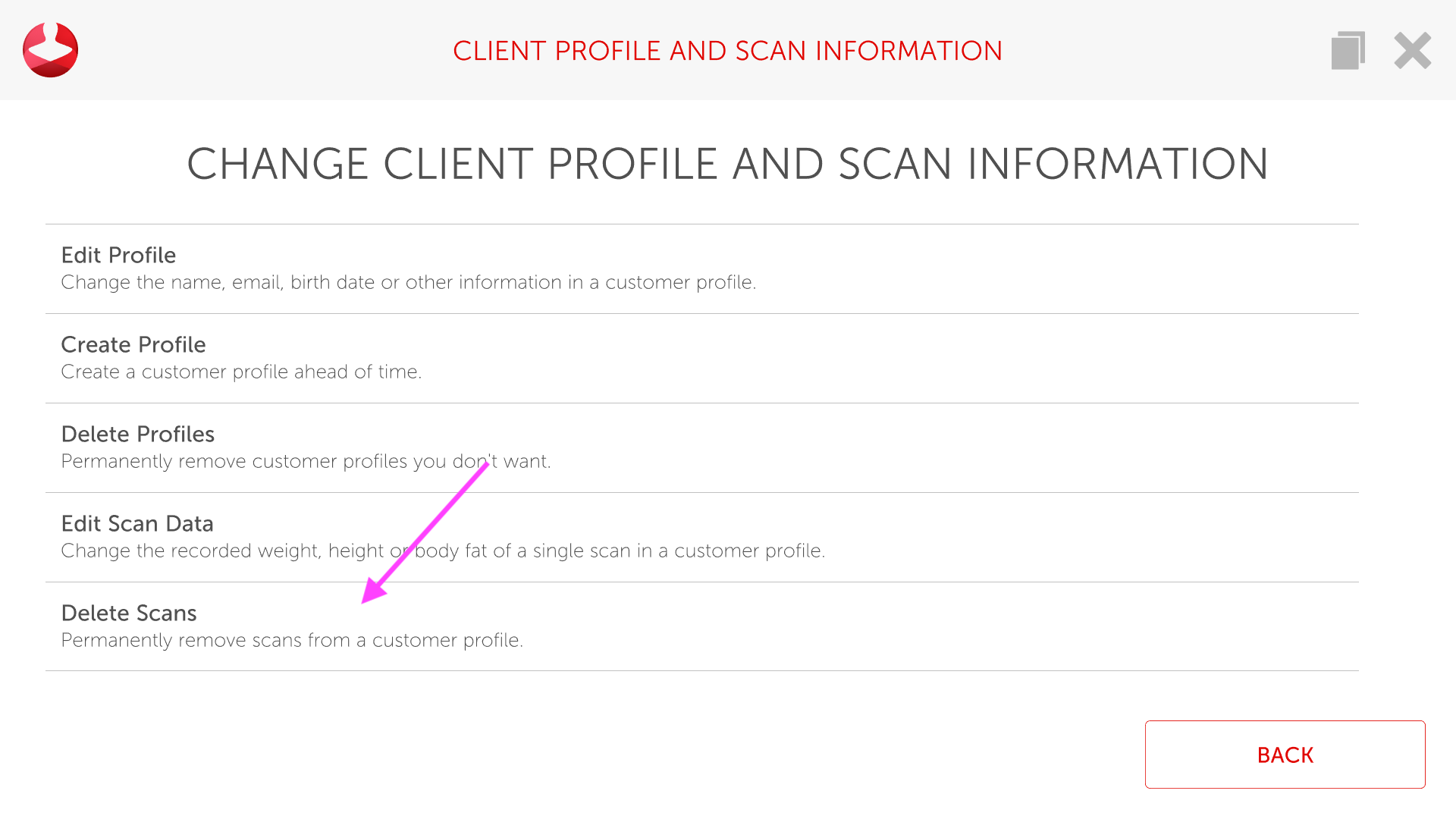 Step 4 : You can search for the profile by typing a name or email into the search box. Highlight the profile you want to edit and press Continue.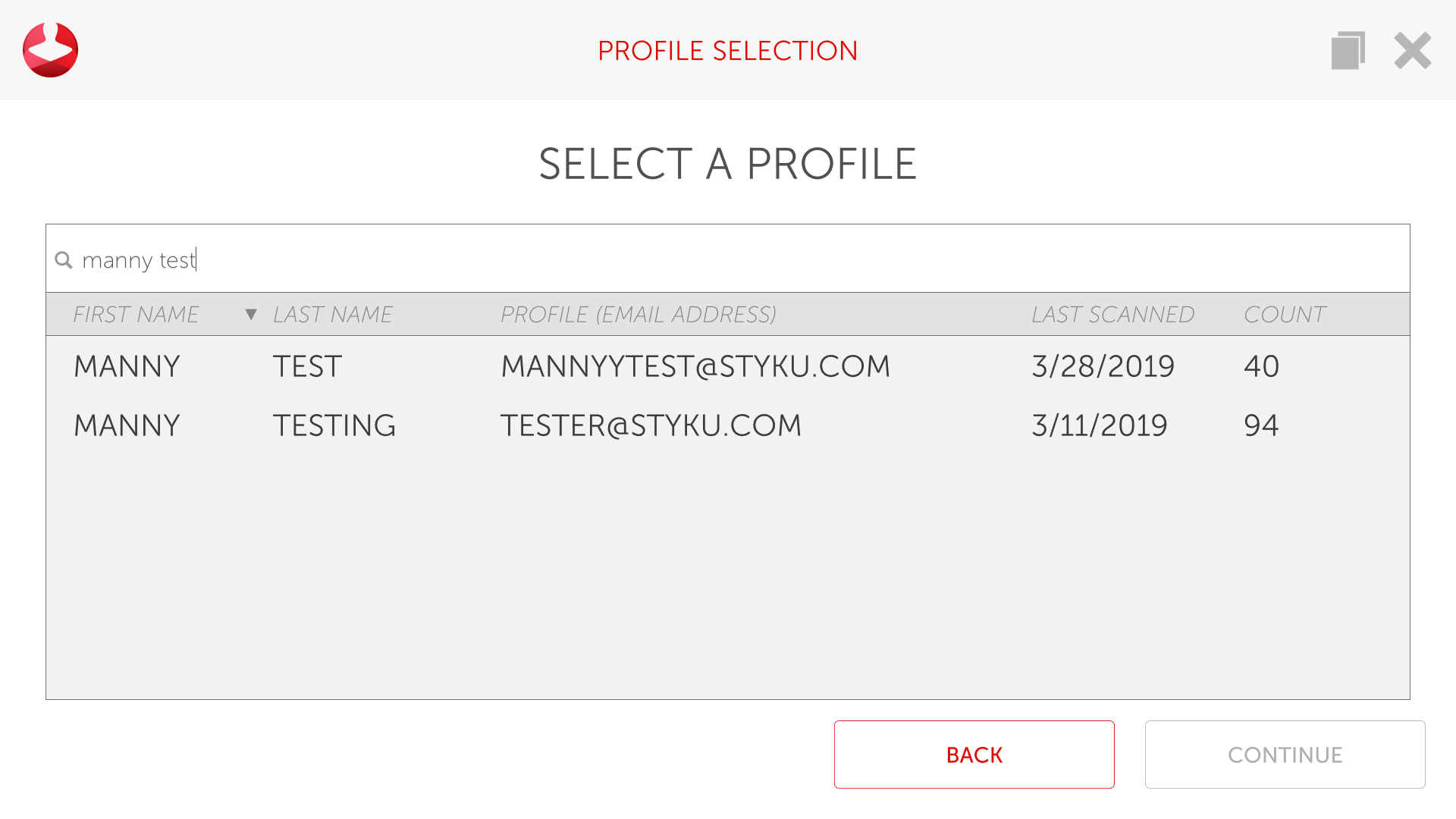 Step 5 : Select the scan you wish to delete, then press the delete button.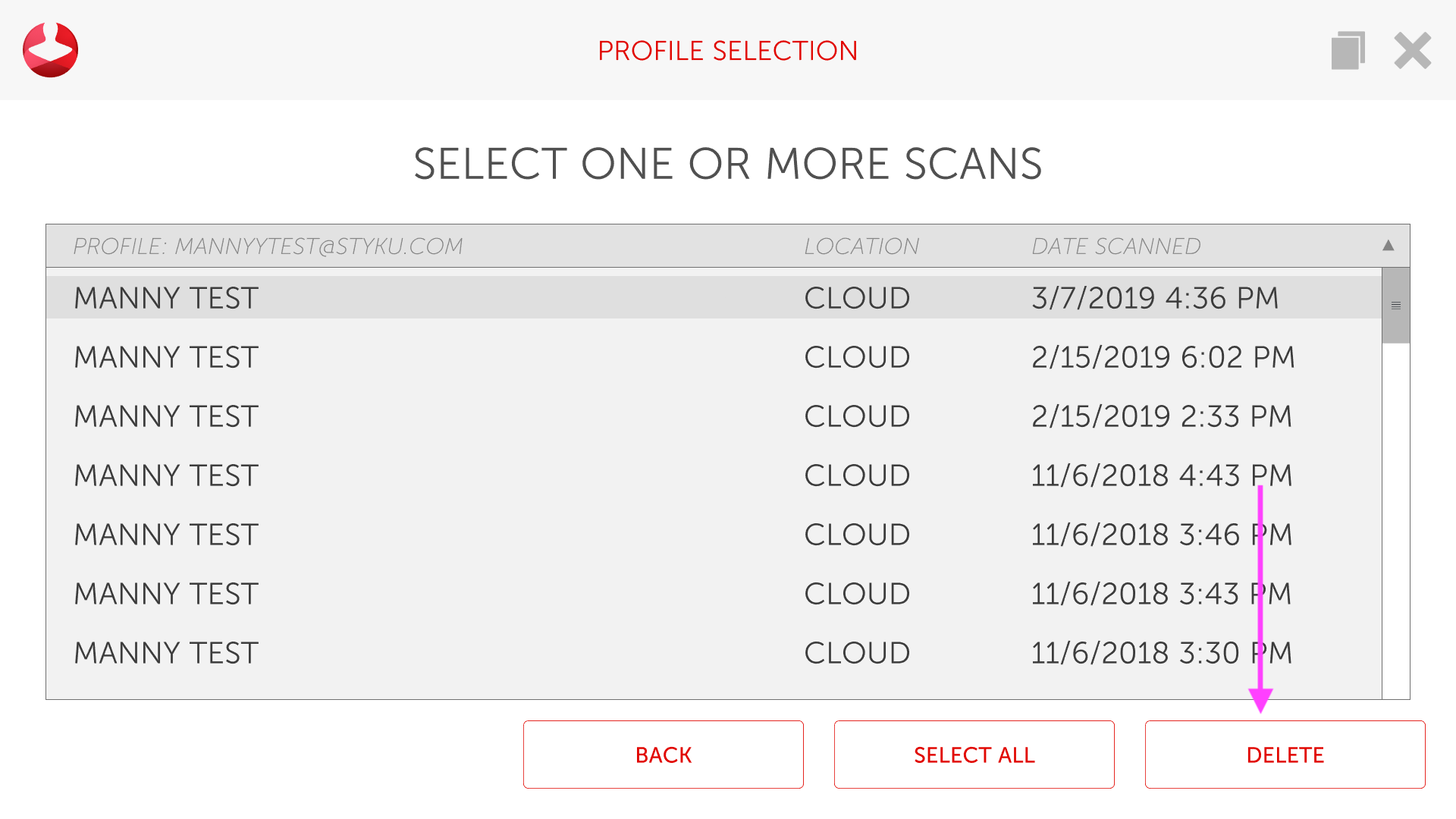 Step 6 : Confirm the deletion by pressing yes when you receive the confirmation.