How can I see progress measurements and send a progress report using some, but not all scans in a scan profile?
Read below to learn how to choose which scans to include in a Styku progress report, and how to display progress for only loaded scans in the Trends view of the Styku software.
Step 1 : Press the Settings button to open the Settings Menu.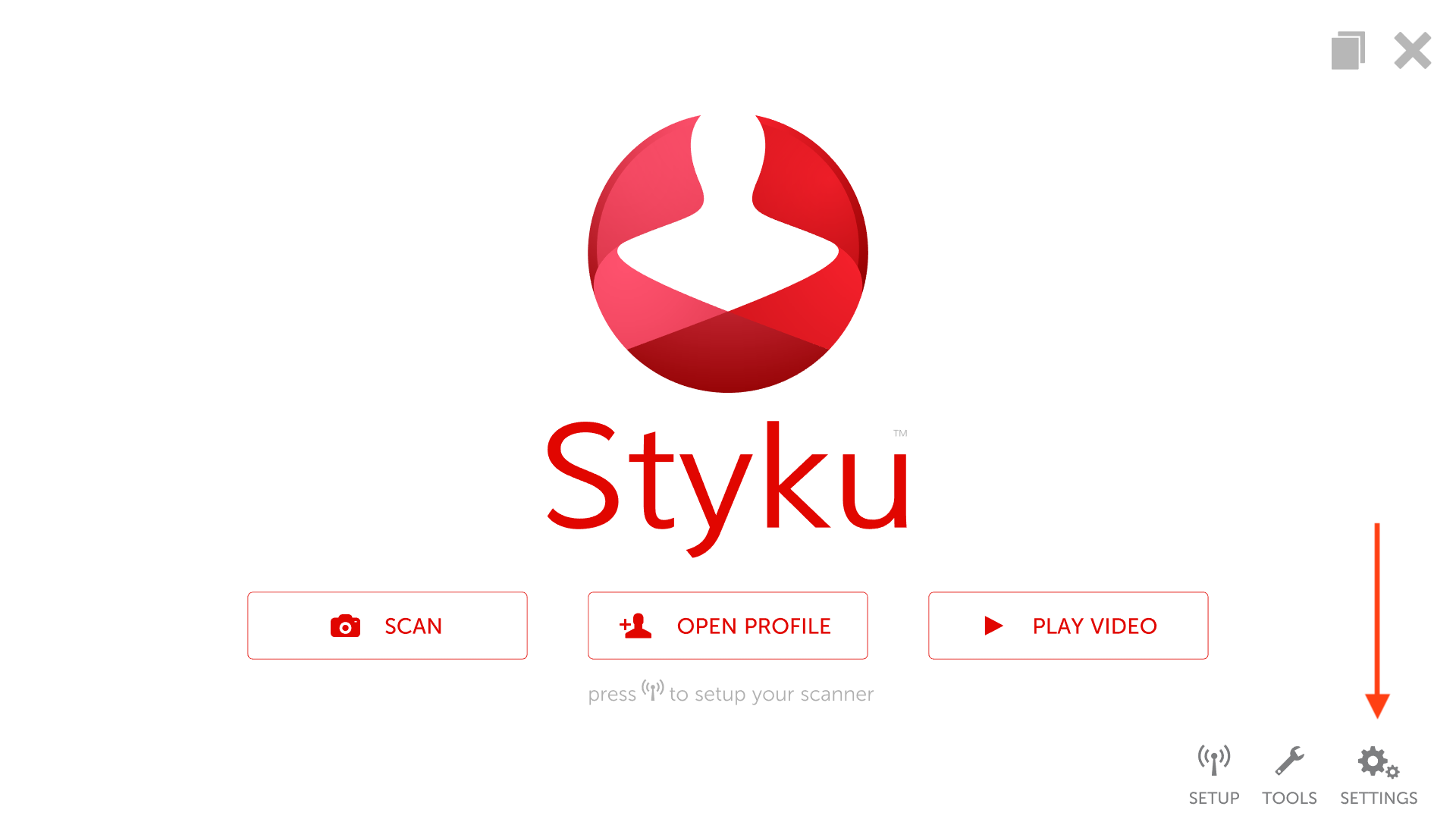 Step 2 : Scroll down and choose the Reports and Sharing option.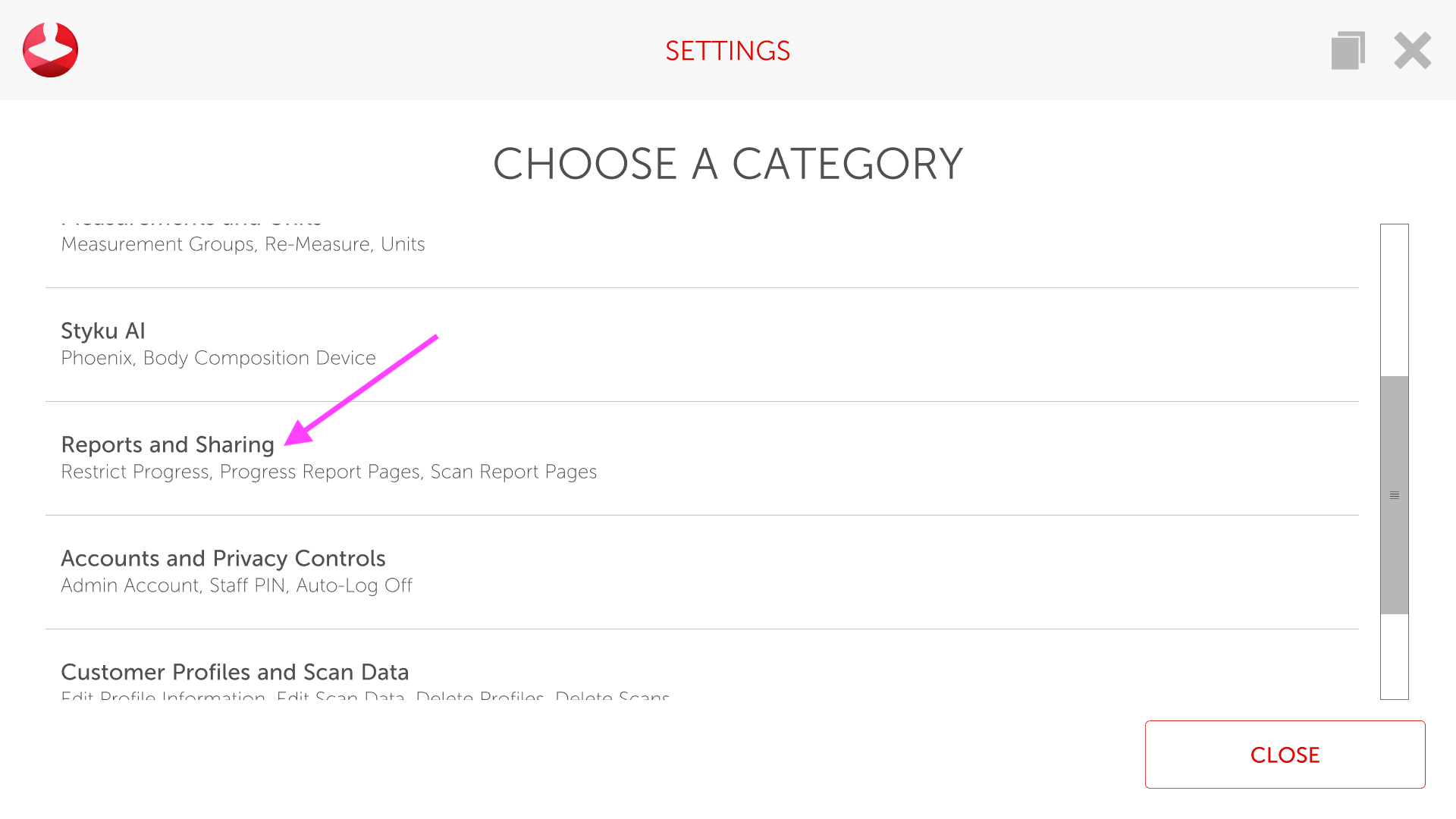 Step 3 : Press the Advanced tab at the top of the window.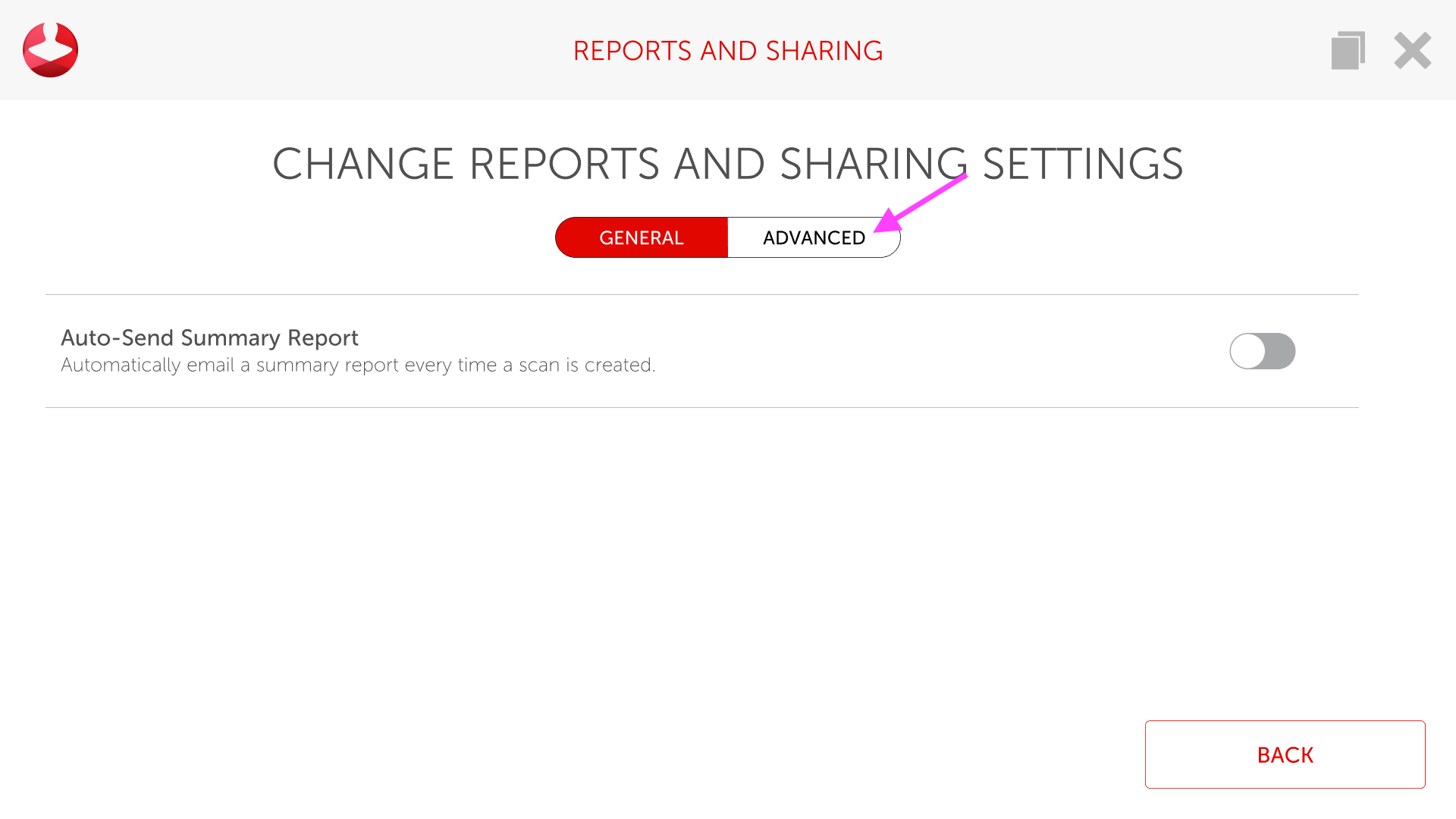 Step 4 : Enter your administrator credentials to log into the software.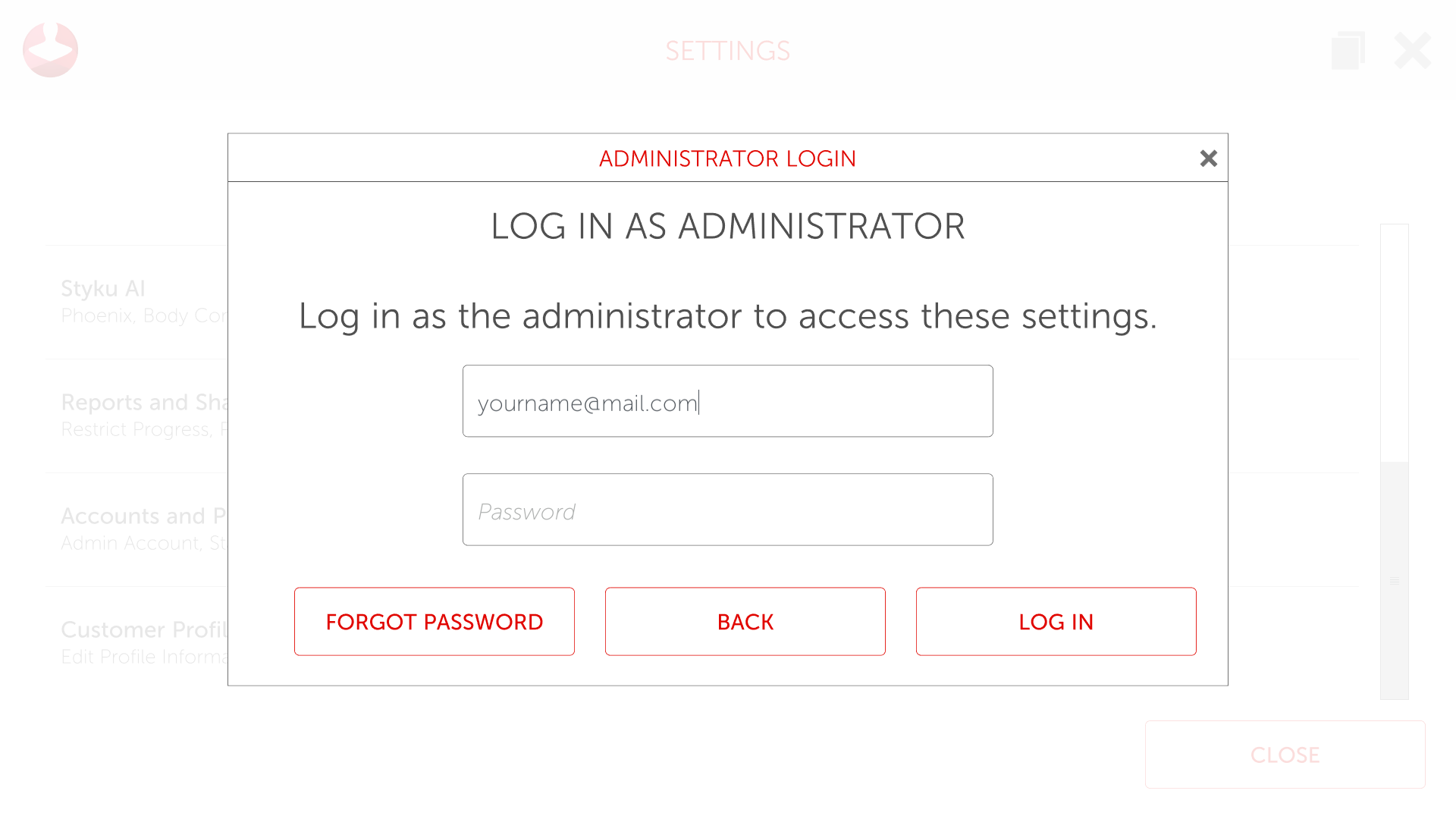 Step 5 : Press the switch next to the Progress Restriction option to enable the feature. The switch will turn red when the feature is turned on.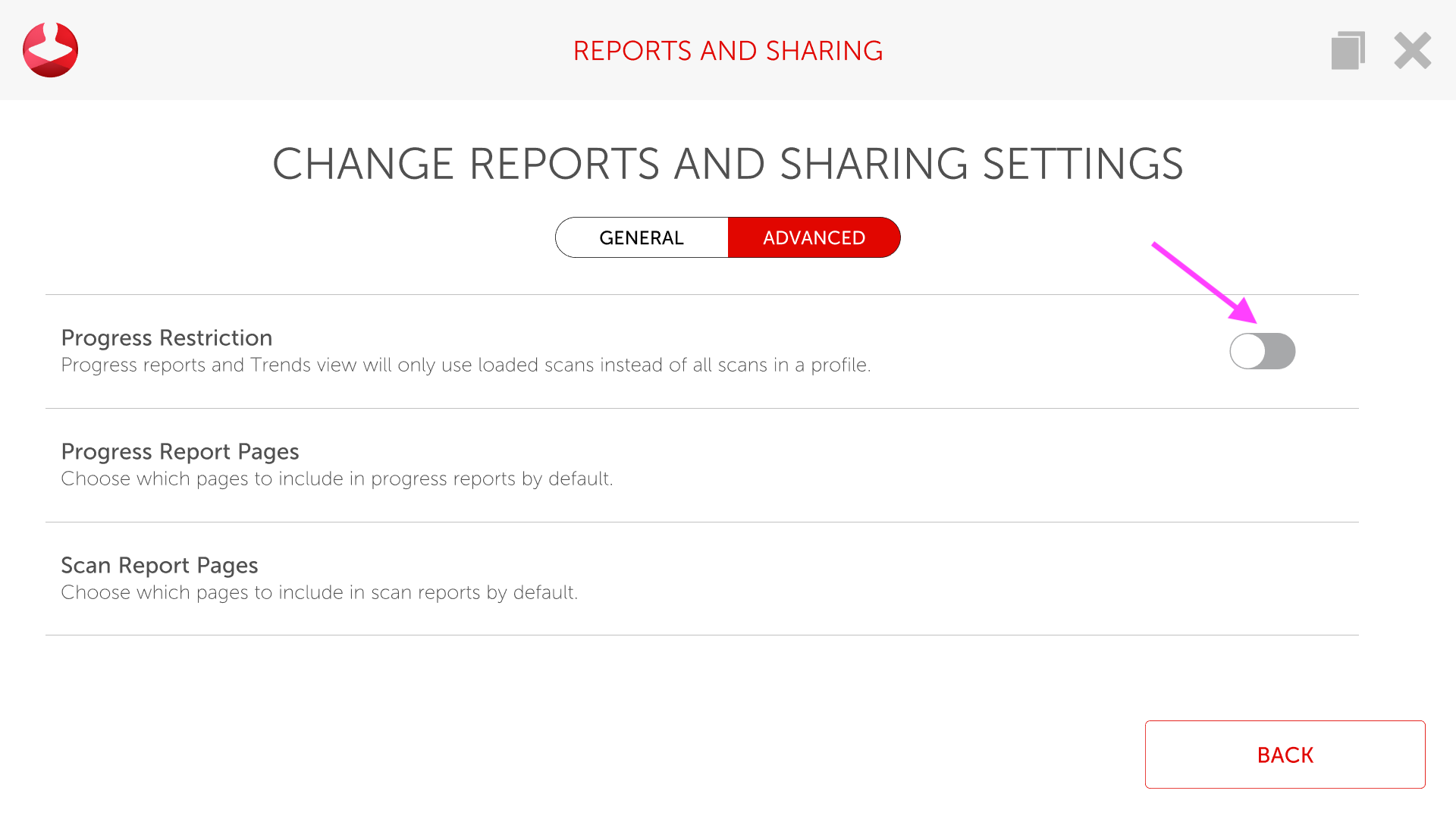 Step 6 : You can now close the Settings window. Open a profile and choose some, but not all, scans in the profile. When you open the Trends view or create a Progress Report, only the loaded scans will be used.