How can I check the precision/repeatability of Styku's measurements?
Styku produces precise, repeatable measurements of the human body. Learn more below about how to test your scanner's precision.
Step 1 : Wear form-fitting clothing that reveal your body's shape. Loose clothing can cause inconsistencies in Styku body measurements.
View Styku clothing requirements here
Step 2 : Perform three body scans in a row. We can check the repeatability of measurements by comparing them on the same person, at close to the same time.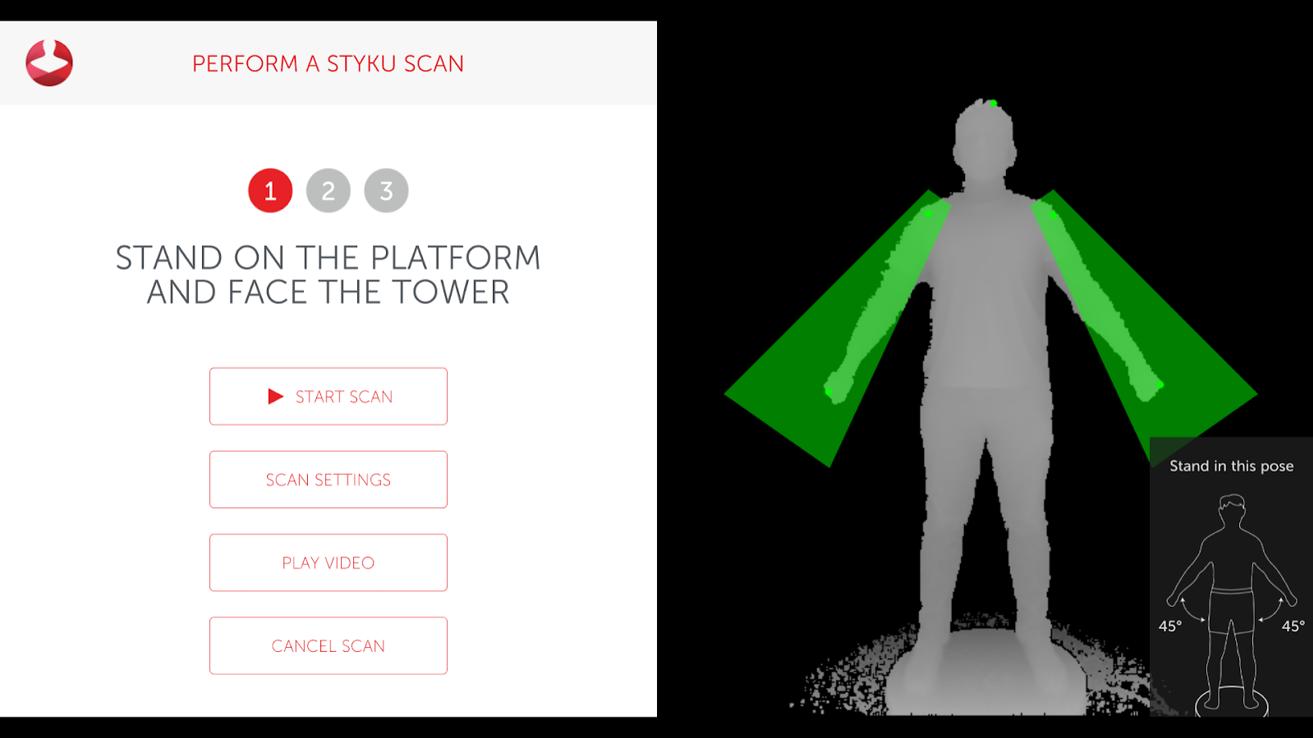 Step 3 : Load all three scans into the Styku software by pressing Open, selecting only the three scans, and then pressing Load.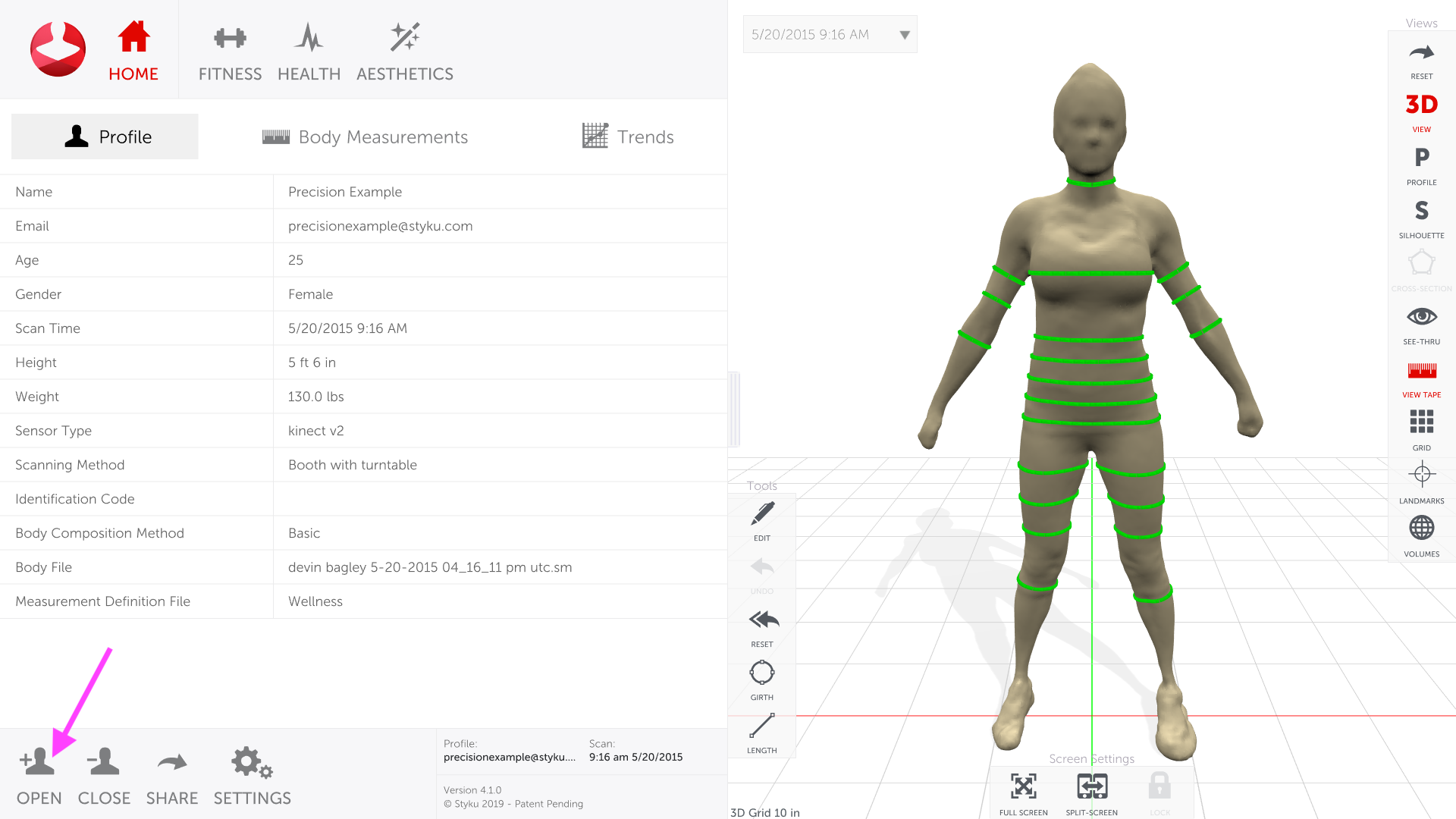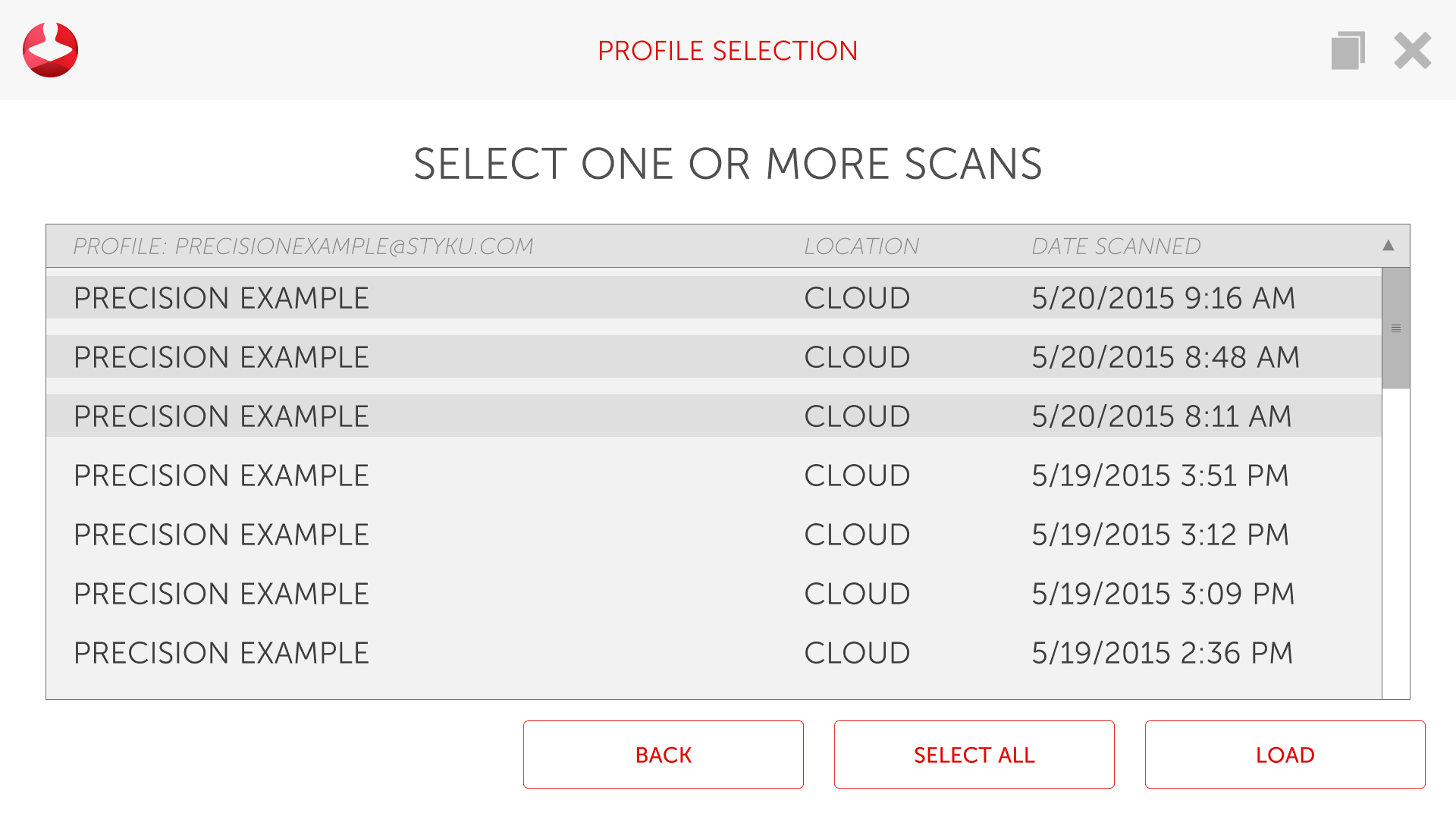 Step 4 : Open the Trends view by pressing the Trends tab.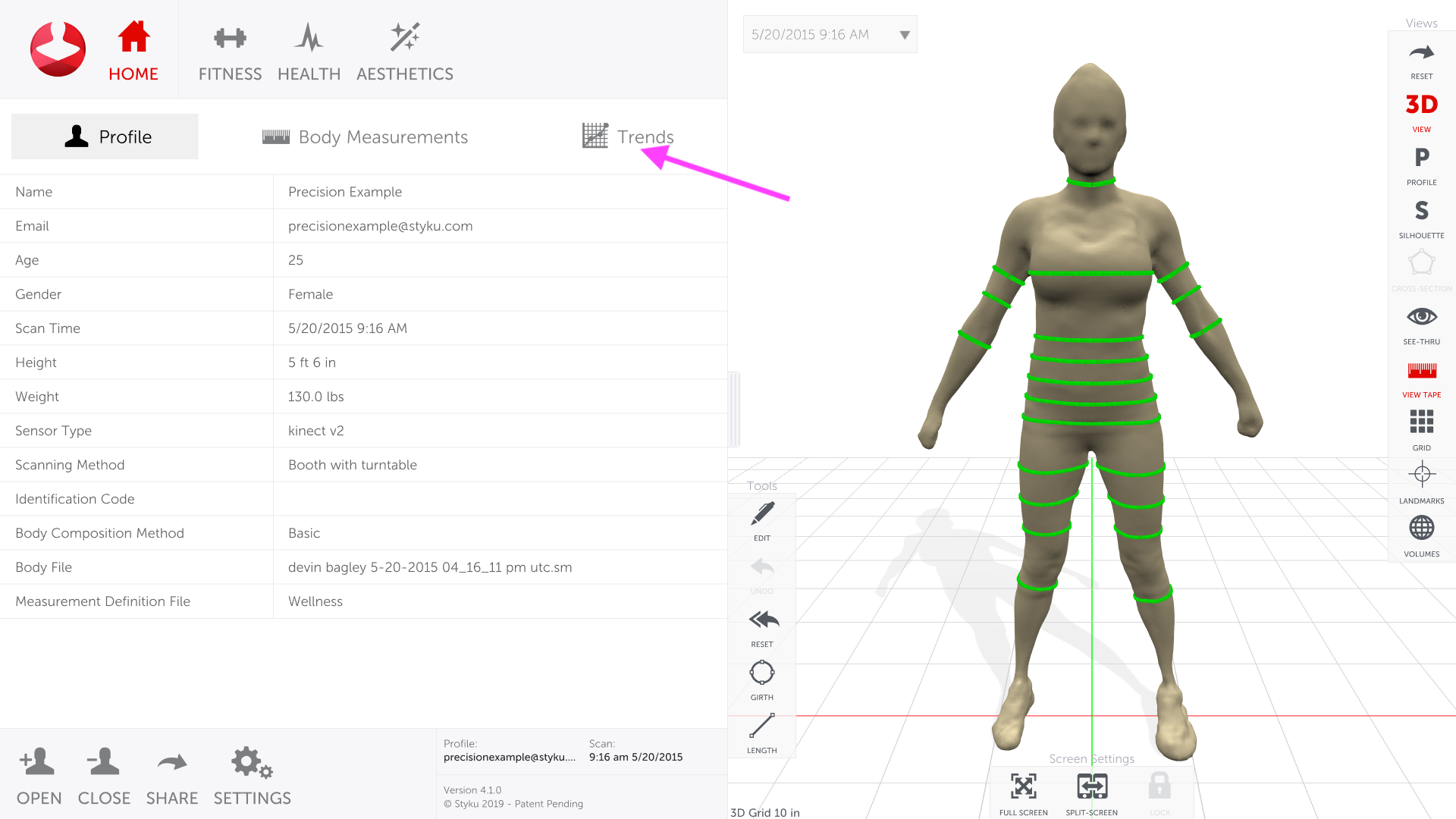 Step 5 : Select torso measurements one by one in the 3D view. The measurement value for each scan will appear in the Trends view graph along with standard deviation and percent error values above the graph.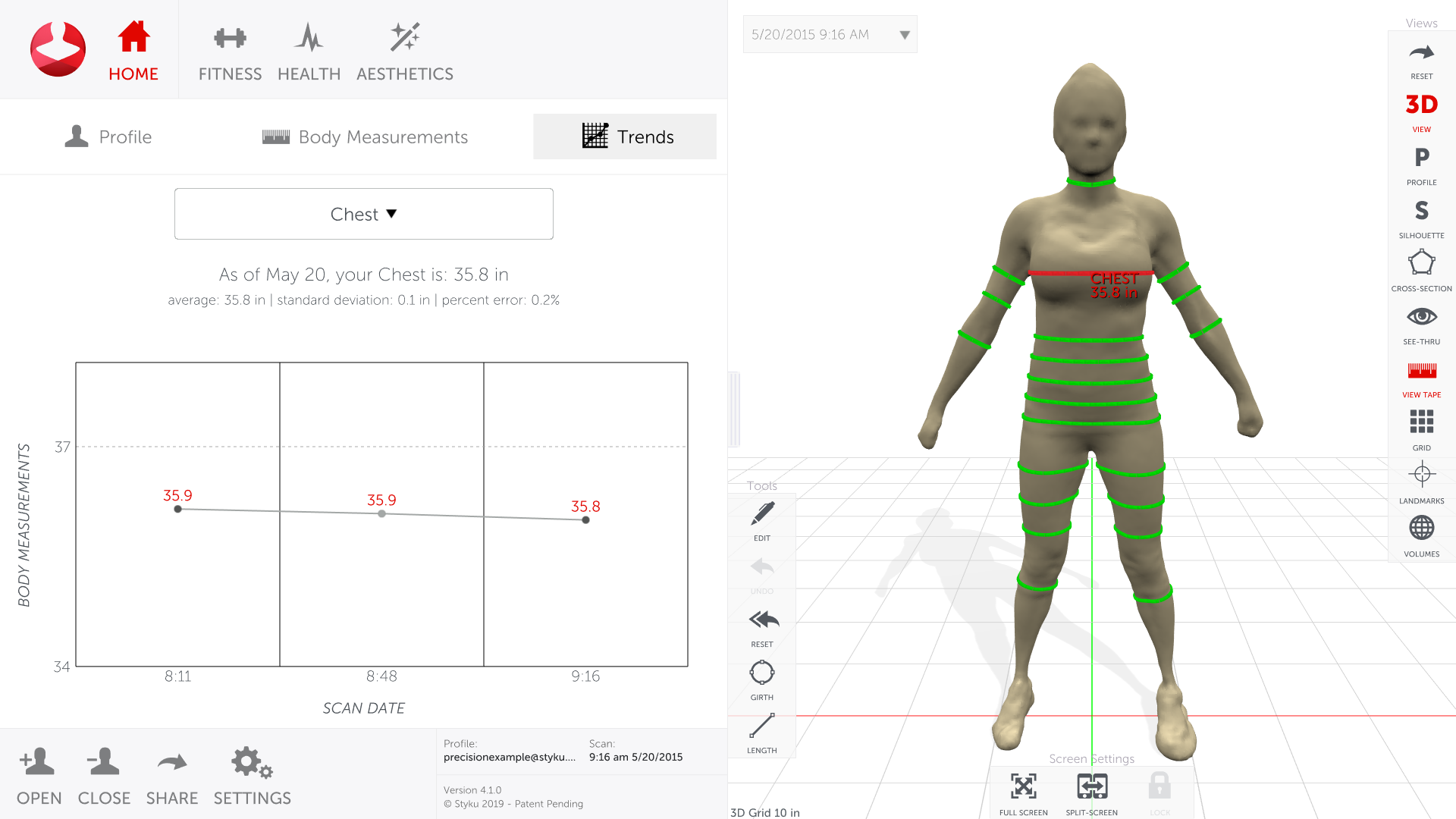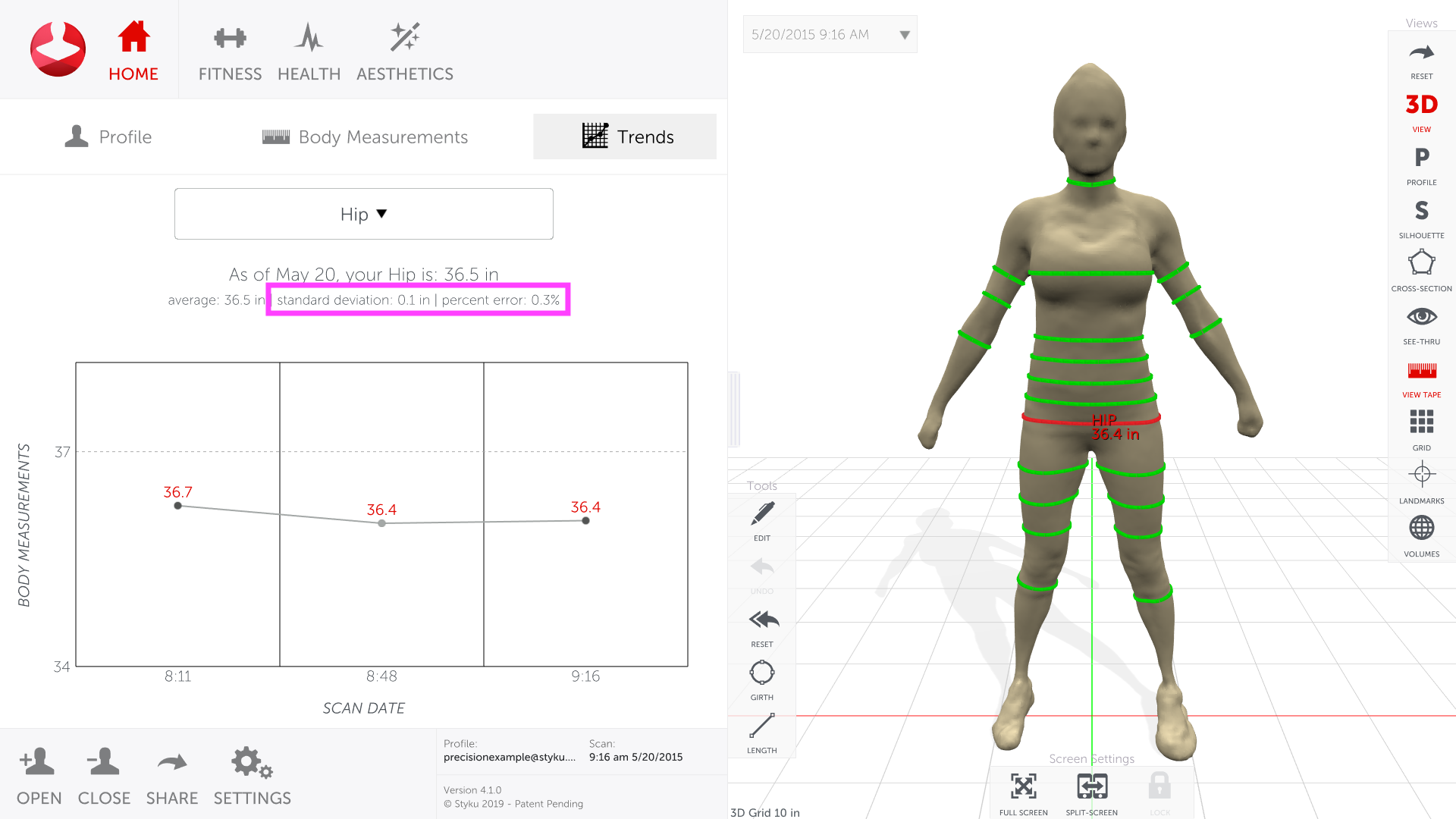 Step 6 : If the percent error value for each torso measurement is around or under 0.5%, then your scanner is collecting precise, repeatable measurements. The percent error value represents the precision of the measurement. A value of 0.5% is just over 1/8 of an inch of error for a 30 inch measurement, or just under 1/4 of an inch for a 40 inch measurement.