You can set which pages to include in the scan and progress reports. Read on below to learn how.
Step 1 : Press the Settings button to open the Settings menu.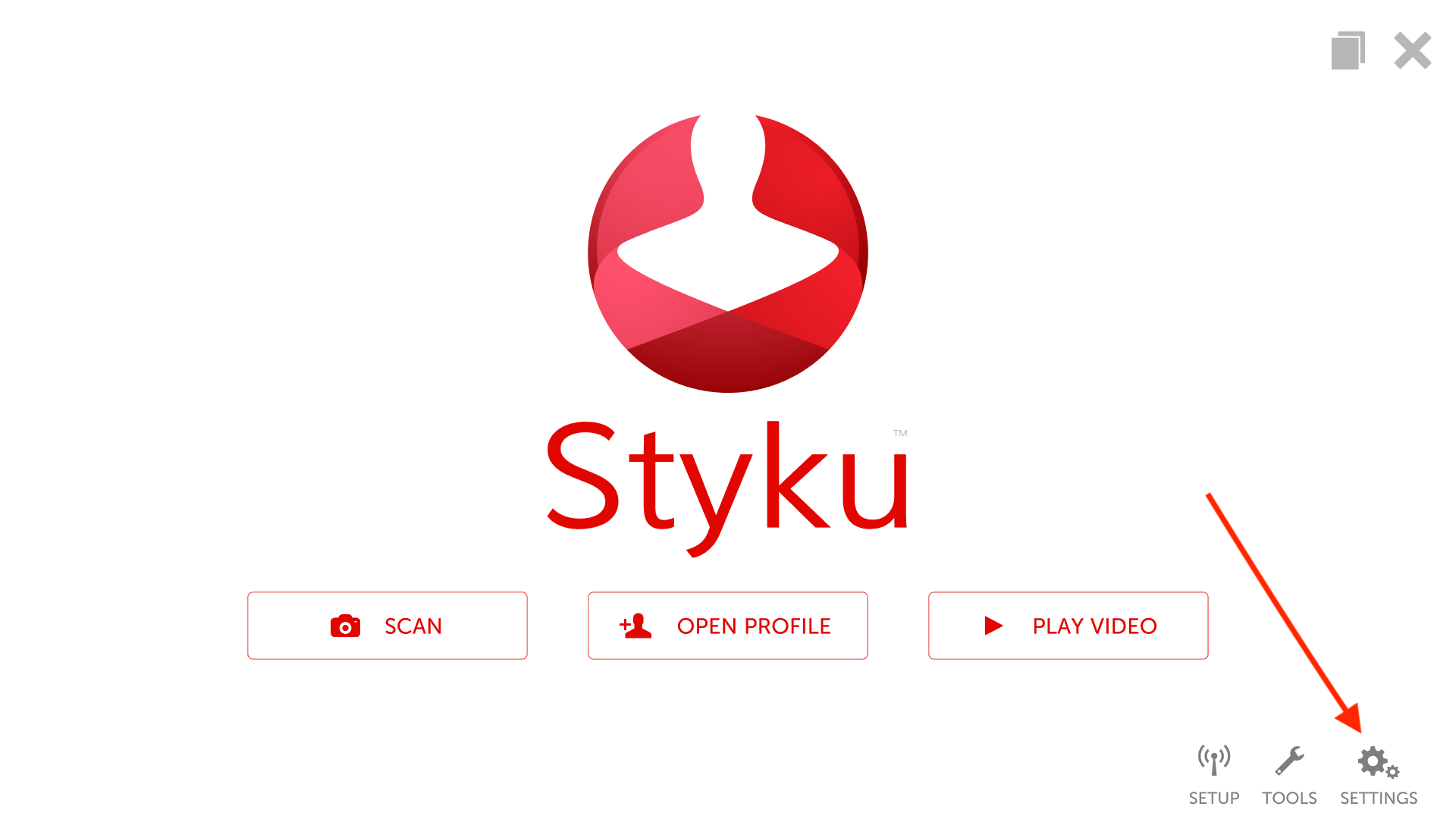 Step 2 : Choose the Reports and Sharing option.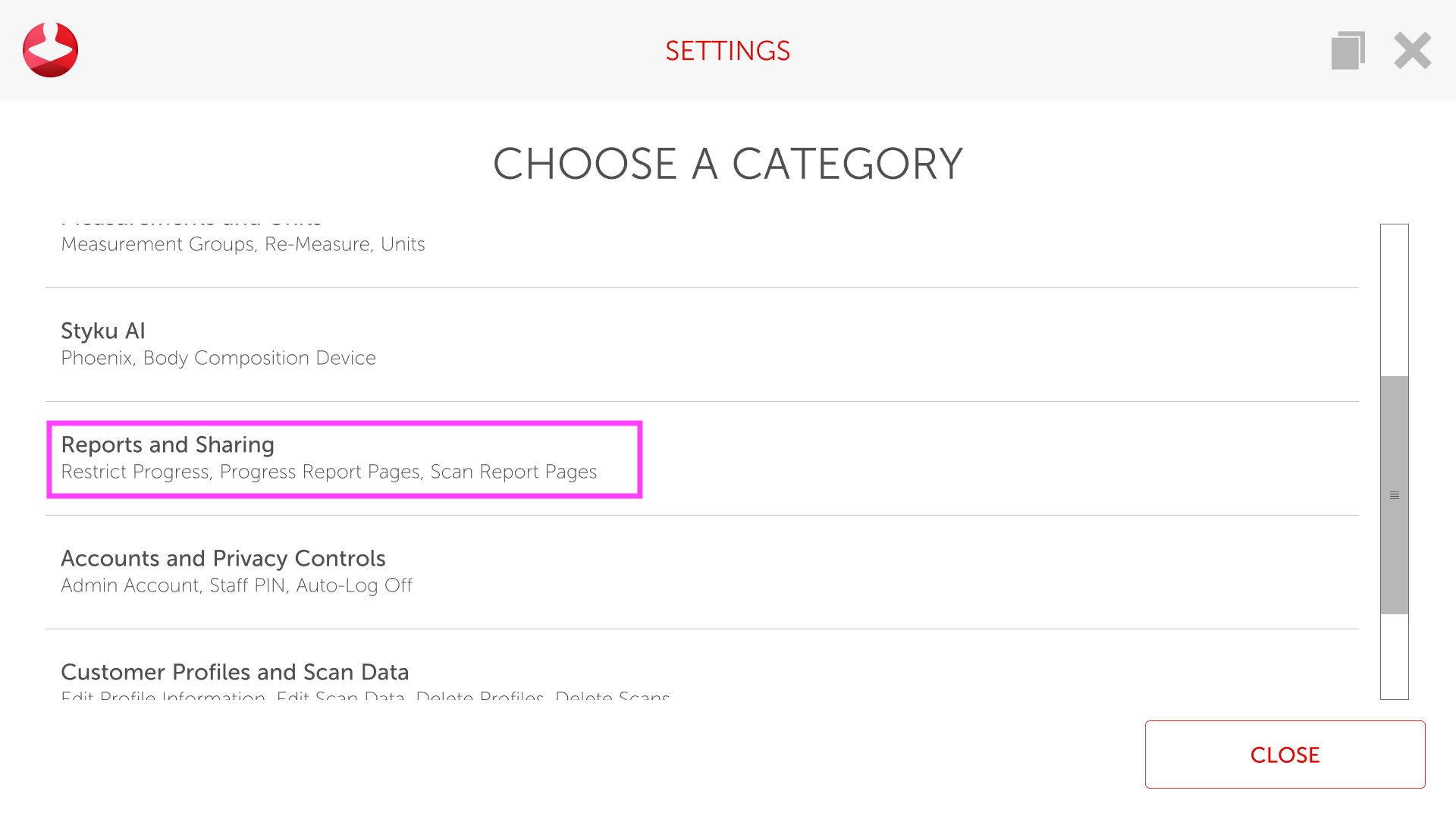 Step 3 : Press the Advanced tab button.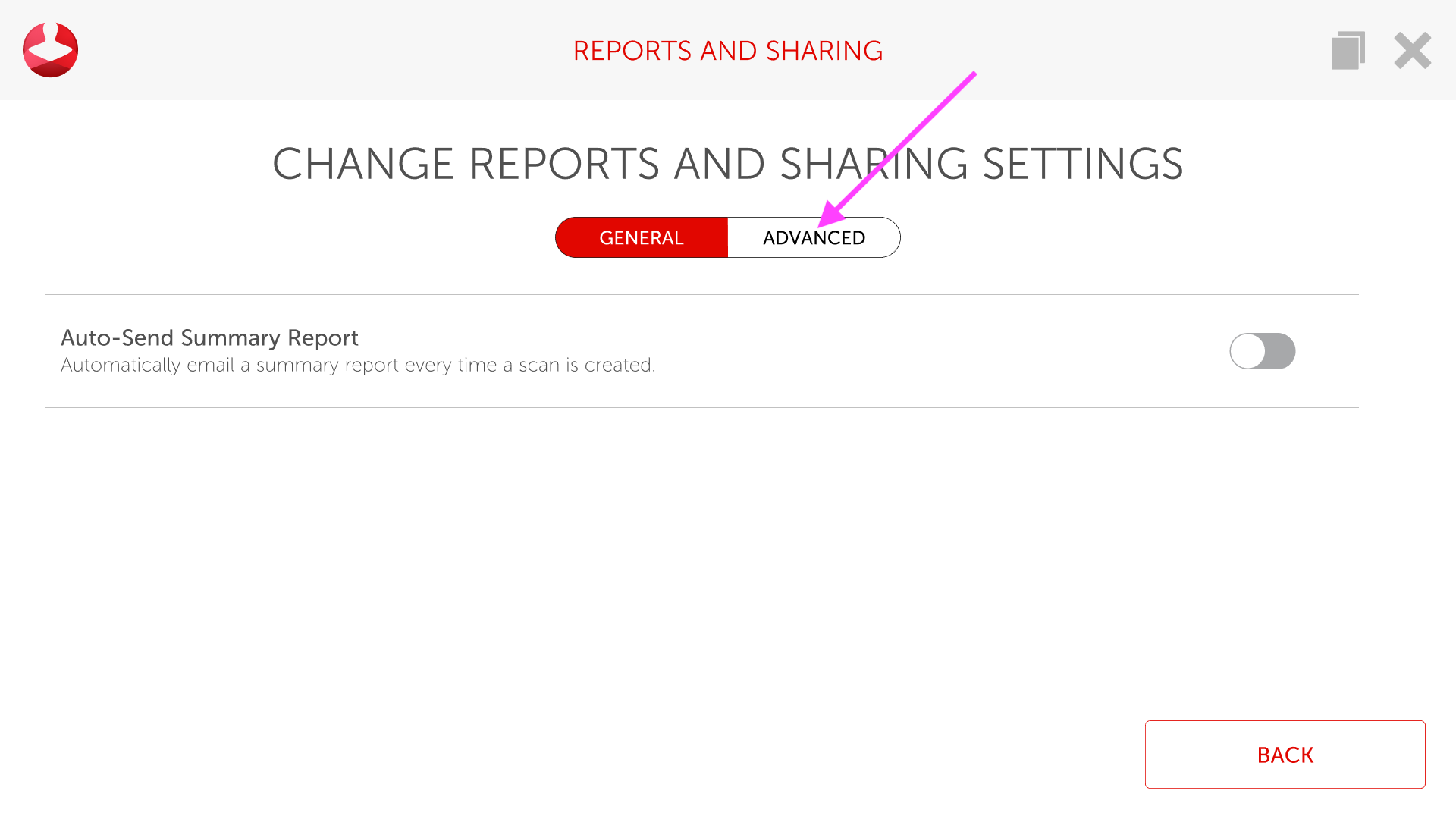 Step 4 : Log into your administrator account.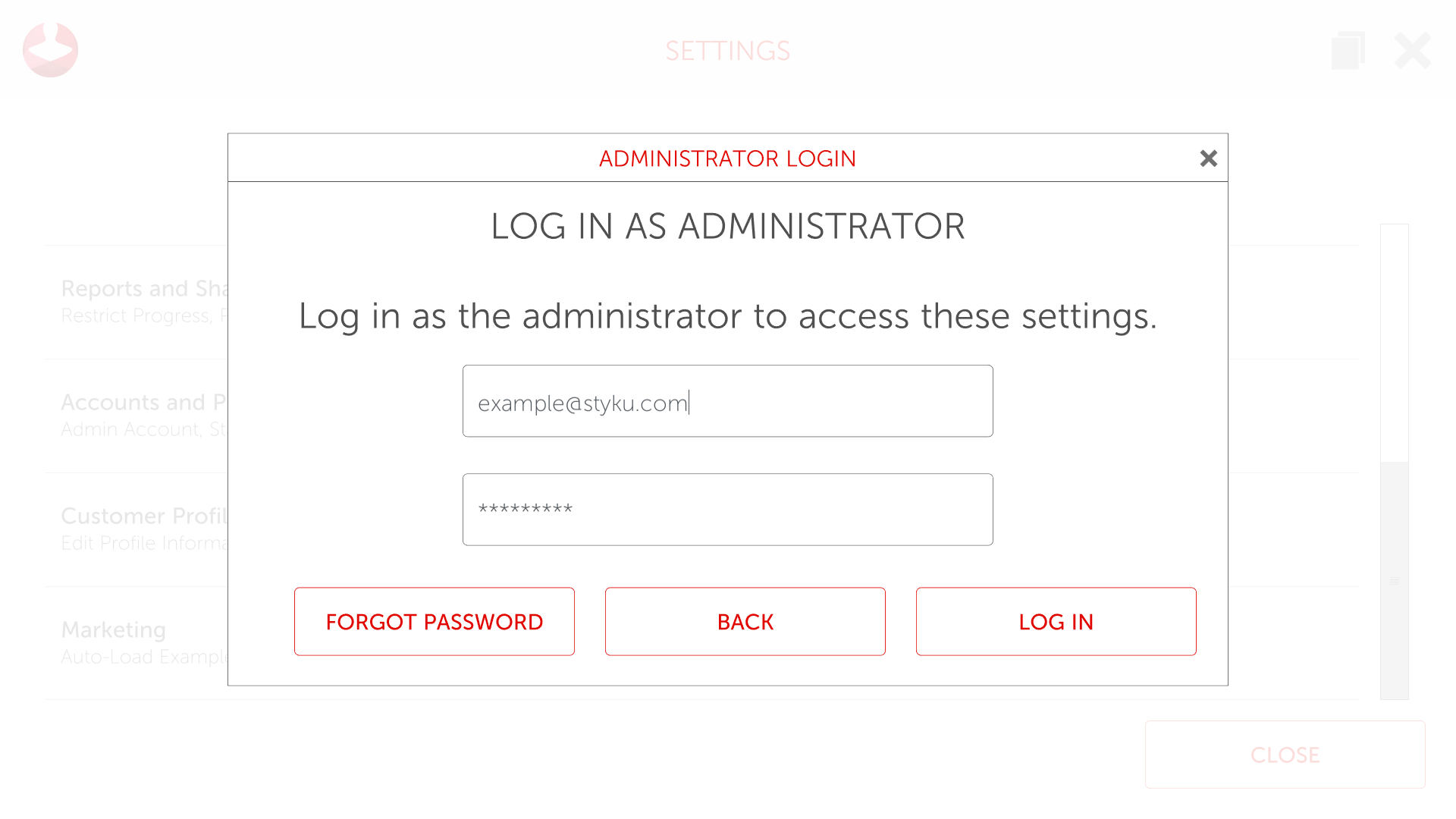 Step 5 : To customize which scan report pages are sent by default, choose the Scan Report Pages option. To customize which progress report pages are sent by default, choose the Progress Report Pages option.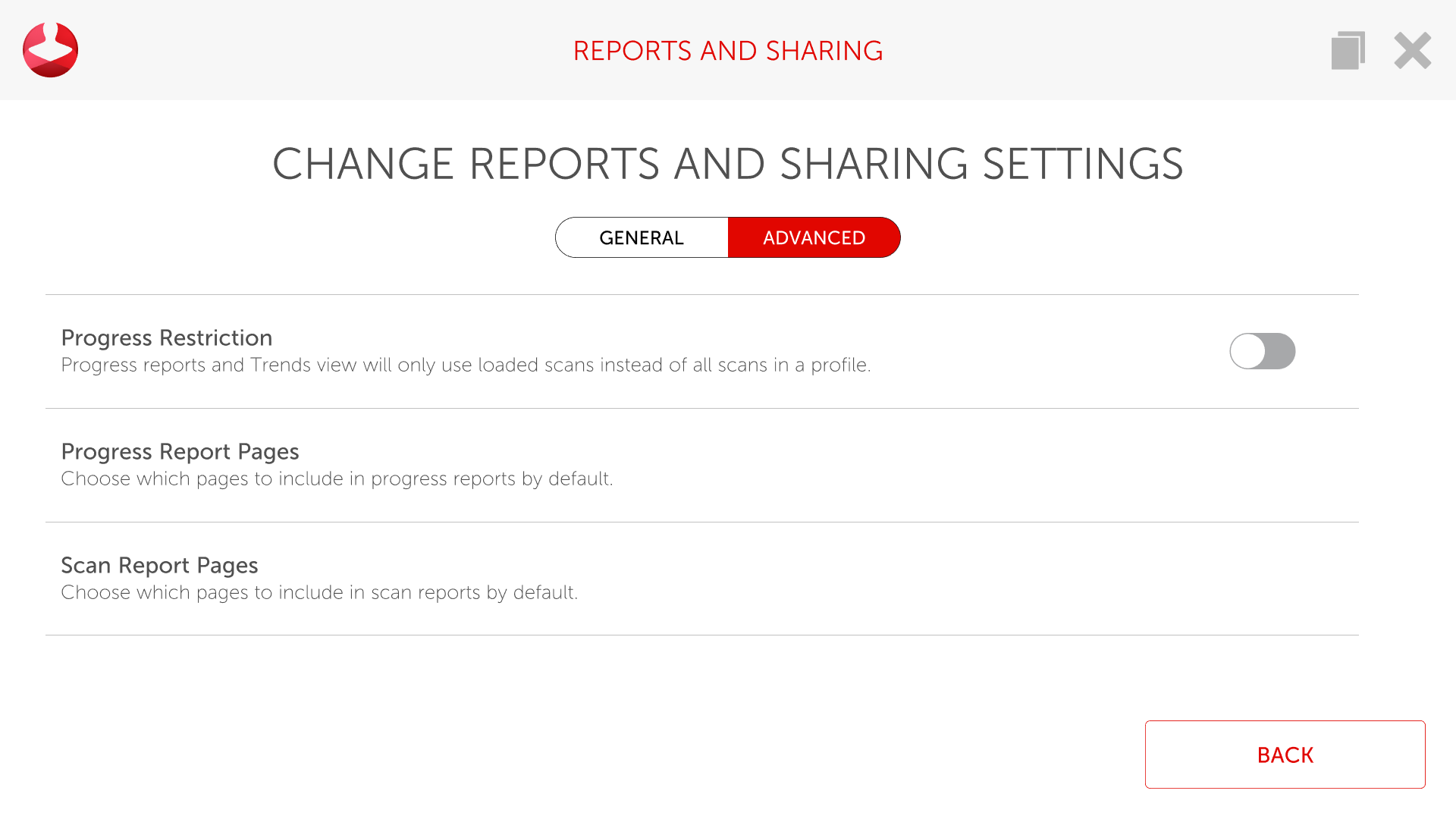 Step 5 : Choose which pages you want to include by check-marking them. Any pages without a check mark will not be included in the report by default. Press Set Pages when finished.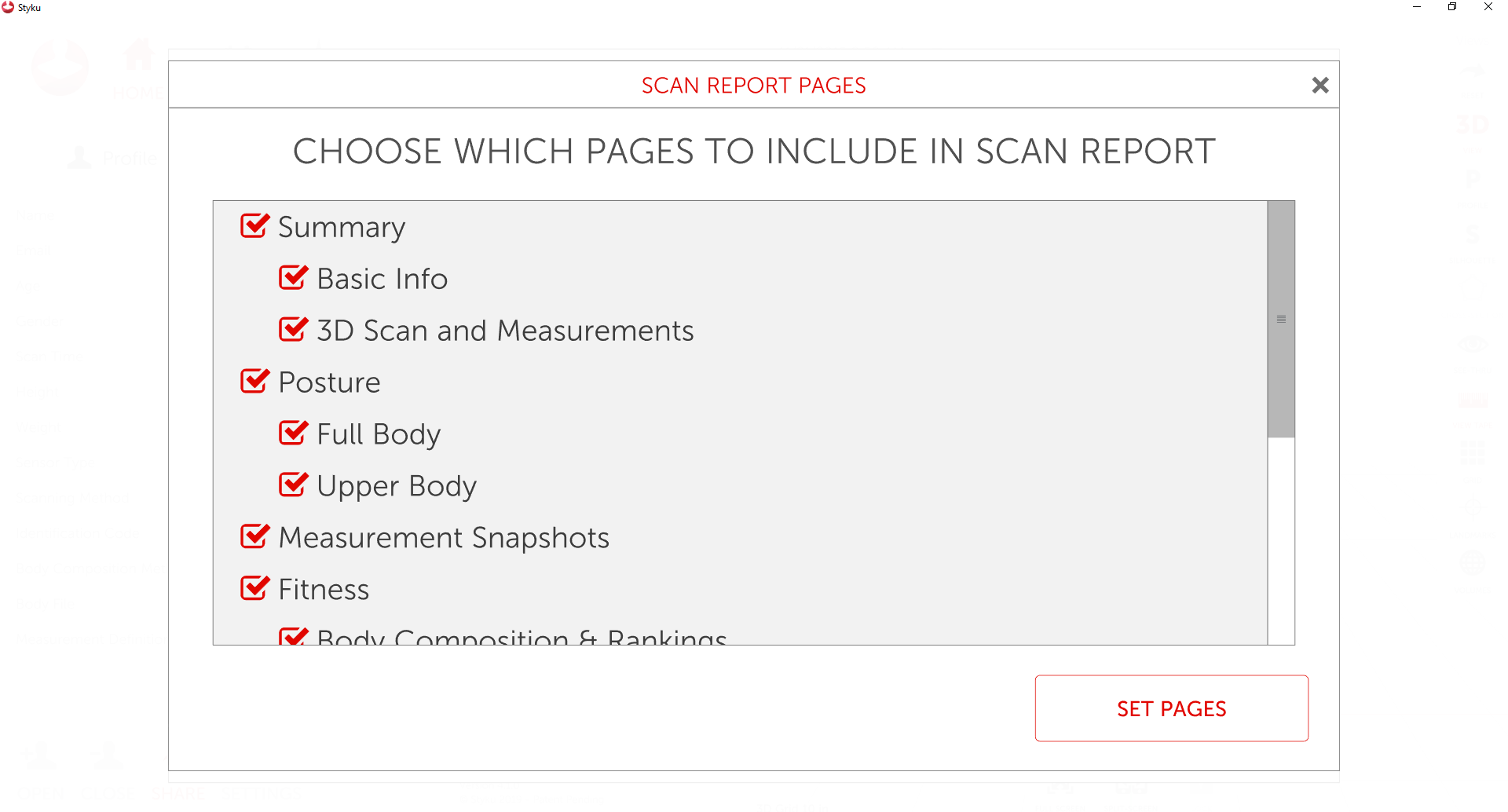 Step 6 : You can now close the Settings menu. When you use the Share button in the software, and choose a scan or progress report, the default selection for pages will be shown and used to create the report.