Can I create a profile without doing a scan?
Follow these instructions to create a a new profile.
Step 1: On the Styku home screen, press the Settings button in the bottom right hand corner.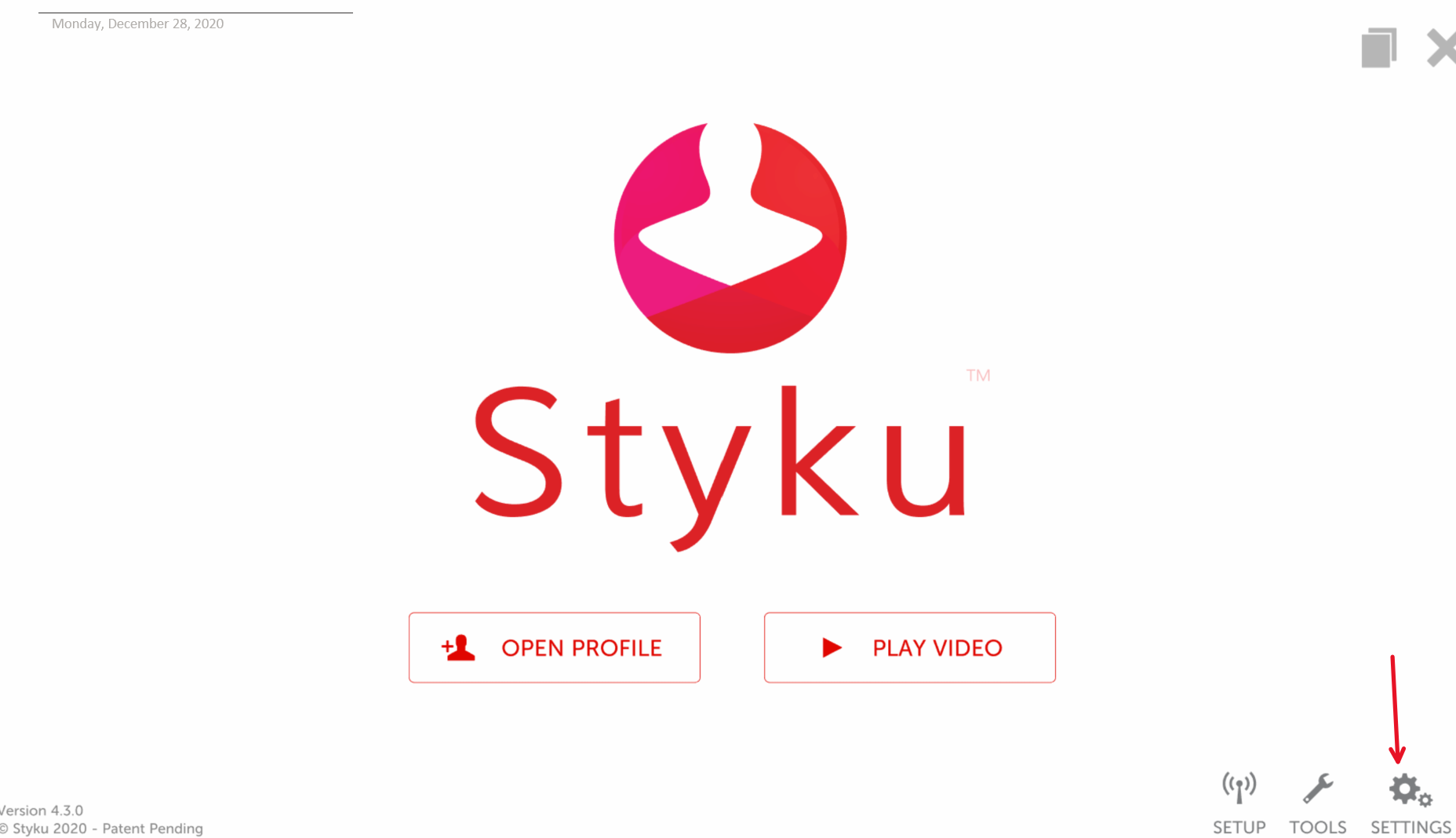 Step 2: Once in settings, scroll down and choose the Customer Profiles and Scan Data option. You will be asked to put in your admin email and password, so be sure to have this with you.
Step 3: Once you have logged in, press the Create Profile button. From here, follow the instructions to create a new profile.