Styku is honored to be joining one of the leading fitness brands to help change lives and empower people to reach their lifestyle goals.
---

Why Body Scanning?
Styku helps your members visualize the great progress they are making and demonstrates progress when the weight scale can't.


---

Extract hundreds of measurements in seconds.
No more fussing around with a tape measure. Styku extracts a waist circumference, hip circumference, body fat% and much more with 99.5% reliability and repeatability. Predict body fat% with 96% accuracy.
Read about NIH internal study


---
Increase personal training revenue.
Build fat-loss goals and calorie consumption goals using our easy-to-use sliders. Our simple step by step process ensures members are educated on the commitment they'll need to make to improve their health.


---
Rich, detailed and customizable reports.
Members are automatically emailed impressive reports, rich in visual overlays, measurement values, goals, and more. Customize the reports to reflect your member experience.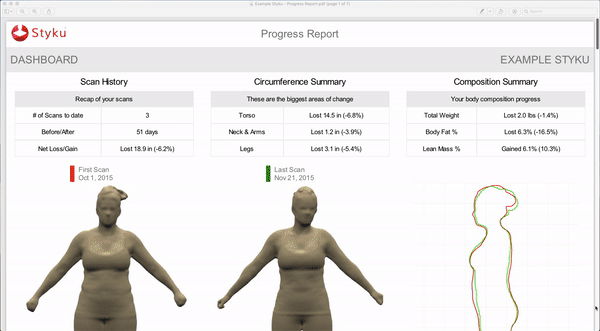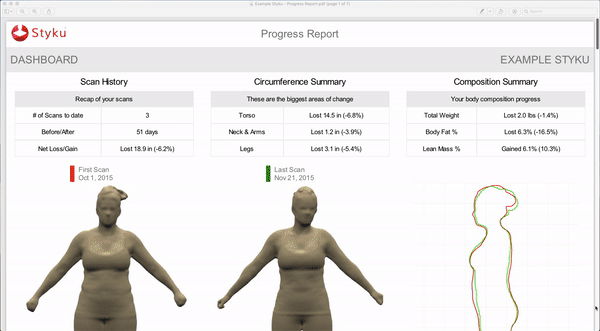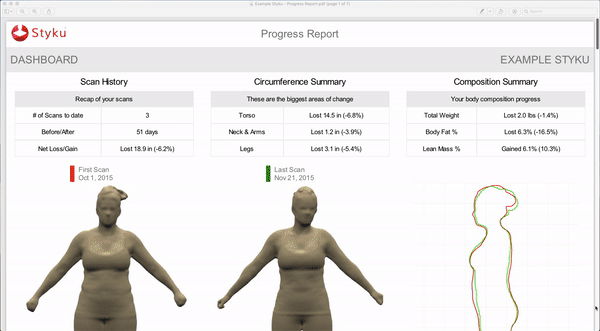 ---
Styku is your social media strategy to generate leads.
Facebook ads promoting "3D body scans" drives leads better than ads on "coaching" or "memberships".
Facebook Ads
Credit: Profile by Sanford, San Antonio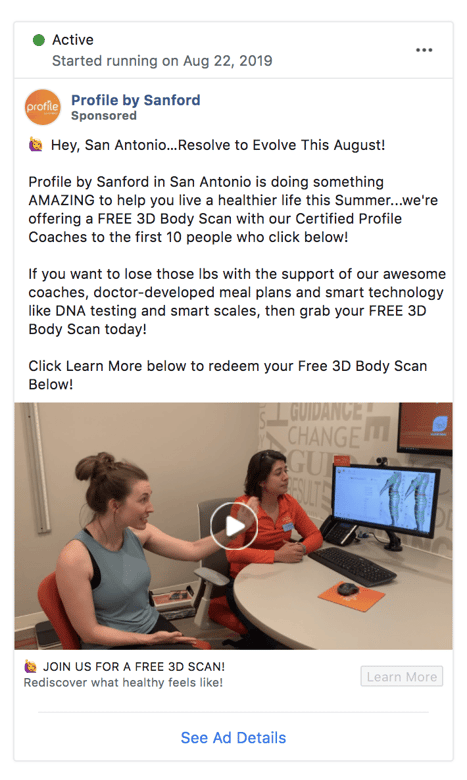 ---
Accelerate membership sales. Build new sources of income.
Don't give it away. Free has no value. Get your member or prospect to put skin in the game. Charge $49-99 for a two scan package to existing members and you won't need to chase them to come back for a follow-up. Run a challenge either in-house or partner with , studios, or employers to run their challenge.
MONTHLY REVENUE CALCULATOR
Choose a scan price and a the number of members you plan to scan to calculate your total income from Styku.
---
What Franchisees are saying....
We tested Styku in several locations and discovered incredible results. Read their powerful testimonials.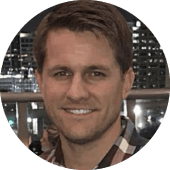 "
The most memorable experience I have experienced with our Styku was with a client who kept watching the scale go up despite her efforts to lose weight. We scanned her after 4 weeks and she was brought to tears as she saw all the inches she had lost and all the differences in the composition of her body when we did a side by side comparison of the models.
"
Blake Odom,
Franchisee Owner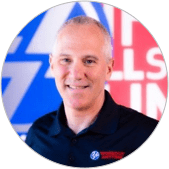 "
Styku is quick, accurate and a repeatable system to assess body composition. I would highly recommend this tool to other facilities and fitness organizations in our industry. It is like having a second authority that clients do not question. We chose to partner up with Styku because they have the best 3D imaging hardware and user friendly software on the market. Working with their team has been an extremely pleasant experience


"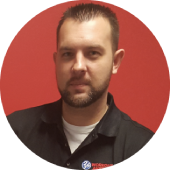 "
I have had countless people join our club so they could have monthly evaluations with the Styku unit, and this has had a profound effect on selling memberships along with personal training sales.. Their customer service is extraordinary. I have had people literally cry when they saw their body scan comparisons. To see inches lost written on paper is one thing, but when a person actually gets to see a before and after build of themselves — it's a whole another kind of experience.

"
Brian Danowski,
Head Trainer
Reserve your Styku
Limited units available. First come, first serve.
OPT-IN FORM